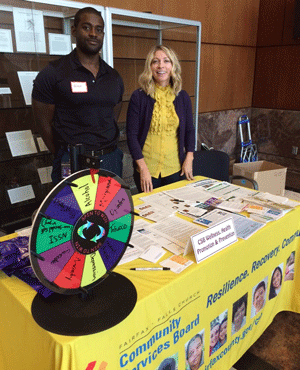 CSB Wellness, Health Promotion & Prevention Services engage and involve the community in activities to strengthen emotional health, increase awareness and build resiliency skills to handle life stressors.
Initiatives such as Mental Health First Aid, regional suicide prevention planning, and the Chronic Disease Self-Management Program are examples of current efforts.
Services are provided throughout the county and include community-focused workshops, campaigns to raise awareness and improve health, and evidence-based programming including online suicide prevention training.
Programs