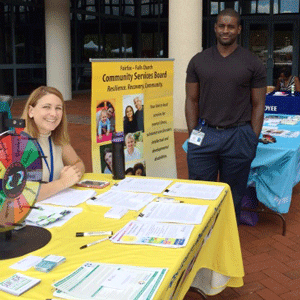 CSB staff can attend community events to provide information and answer questions about CSB services. We can also provide presentations to community groups on a range of subjects, such as:
Please fill out our online form to request a custom Mental Health First Aid class for your group.
We strive to accommodate all requests within the limitations of our staff availability. Please try to make your request at least 3 weeks in advance of when you'd like to hold the event.