(Posted 2019 December)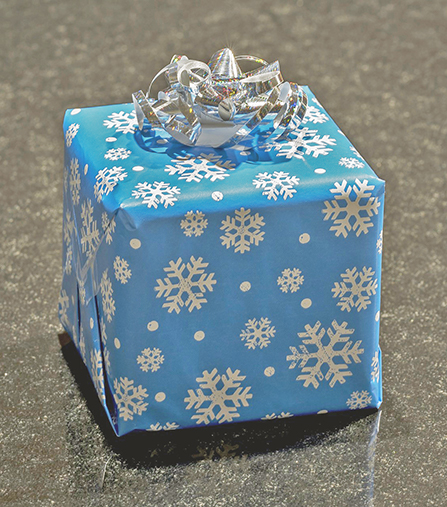 Many parents want their children to experience the wonder of the holiday season, and then worry that they are not doing enough. There is a great temptation to overspend to provide a magical holiday experience for our children.
Meanwhile, children are the object of relentless toy marketing leading up to the holiday season. This can easily contribute to children developing "gimme" attitudes and mile-long wish lists. Helping children to set realistic expectations during the holidays can go a long way toward reducing the stress of the season for the entire family.
Here are a few tips from DFS Parenting Education Programs' staff for how to help children know what to expect during the holidays:
Holiday wonder can come from presence, not presents. Focusing on family holiday traditions like giving back to the community, spending time with loved ones, making gifts, decorating, and baking can shift attitudes toward the joy of giving rather than receiving during this season.
Talk honestly with your child about your holiday budget. Decide up front how much you can spend, and make children aware of the cost of things they ask for. You could even give them play money in the amount of the budget and let them pretend-shop in a catalog or online to see what the budget will buy.
Encourage children to prioritize items on their list. Allow children to put whatever they want on their wish list but make it clear that no one receives everything on the list. Experiencing minor disappointments are important to help children mature. Be sympathetic. Share a story about a time you didn't get something you wanted and how you dealt with it positively. In the moment, redirect your child with a game or other fun activity.
Ask children why they want things on their list. This is a great way to find out which gifts are truly meaningful to your children, and which gifts they want simply because of the hype. It is a good time to help your children understand how wants can be shaped by outside forces.
Help your child develop a solution. If your child really wants something that is not within the budget, help your child think of ways to earn money toward the purchase of the item in the future. Your child will either learn a valuable lesson about hard work or realize that the gift is not that important.
Fight the urge to keep up with the Joneses. Instead of the pricey name brand, opt for a similar and more affordable version of the toy your child wants. In most cases, it will be just as fun.
Encourage an attitude of gratitude. Make sure that children express thanks for the gifts they receive. Help them to value and acknowledge the caring attitude of people who give them presents.
Use these tips to help you and your children focus on holiday joy, not holiday toys! For other tips on reducing holiday stress, check out our previous article.
The Parenting Education Programs is now enrolling for classes that begin in winter 2020. Join us for more information about positive and effective ways parents can interact with their children at every age and stage of development. We would love to hear from you. If you have questions or feedback about the topic in this article, send an email to us.
---
This posting is part of the Department of Family Services' Community Corner where you'll find timely information about upcoming events, parenting and wellness tips, programs and services, and more! Share these helpful posts with your friends and family. Don't miss out on future postings; sign-up today!