(Posted 2019 September, Updated 2022 October)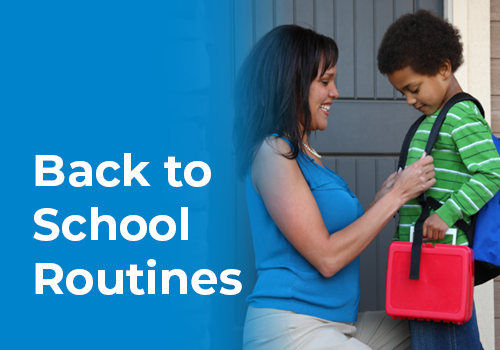 Parents, are you eager to start off the school year positively? You can reduce many of the hassles of homework, bedtime, dinner time, and getting dressed by establishing nurturing routines. Today the Parenting Education Programs is kicking off our Back to School series with tips for establishing a routine for homework.
What is a routine?
Simply put, it is a consistent way of doing something. Most of us remember routines from our childhood whether at home or at school. Brushing your teeth twice a day, walking your dog after dinner, and having recess after lunch are common routines.
Why are routines important?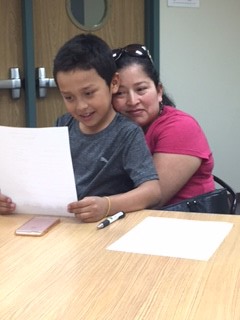 Nurturing routines help children know what to expect each day and in doing so, they provide a sense of security and predictability. This in turn creates a sense of success, increases cooperation, and enhances children's self-concept and self-esteem.
Children are empowered through nurturing routines that set them up to succeed. Nurturing routines are built on positive loving interactions between parent and child including gentle touches, pleasant expressions and tone of voice, empathy, patience, praise and fun.
It might take some effort up front to set up routines and to work on staying positive, but let's face it, in the long run nurturing routines make everyone's lives a lot easier and more productive – and that is what every parent wants!
End Homework Hassles
A successful homework routine comes down to four key elements: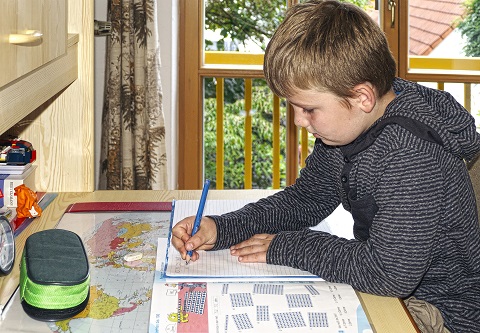 Select a Homework Spot (Bedroom, Kitchen, Living Room?)

Any room will do, just make sure that the location is conducive to concentrating and staying on task.
Eliminate distractions from electronic devices.

Select a Time (After school, After dinner, After extracurricular activities?)

There is no one-size-fits all answer – talk to and observe your child to determine what works best for them.
Like adults, some children need a break to recharge before starting on homework, while others like to get their work done right away and have free evenings.
Beware that sometimes fatigue can set in if homework is scheduled too late in the evening, and it can cause frustration for everyone. 

Be a Homework Partner

Be a resource during homework time.
If you work together with your child on homework, they are more likely to complete it.
Being supportive can help build parent-child bonds and promote a positive attitude toward homework.

Be Supportive

No one likes to be nagged. Keep your tone and attitude positive and encouraging.
Have realistic age-appropriate expectations around schoolwork. If your child is struggling with a subject, take a break, come at it from a different angle, maybe even talk with the teacher for additional support.
Take advantage of public library resources to help your child with homework.
Take it one step at a time, and you should see homework time become a more pleasant part of the day. 
Return to the Parenting Education Programs' Back to School Routines series' page to learn more tips.
The Parenting Education Programs is now enrolling for upcoming classes. Join us for more information about positive and effective ways parents can interact with their children at every age and stage of development. We would love to hear from you. If you have questions or feedback about the topic in this article email us.
Content in this article is based on the Parenting Education Programs class curriculum: Establishing Nurturing Parenting Routines. Nurturing Program for Parents and Their School Age Children 5 to 11 years (p. 92-95) by Stephen J Bavolek, Ph.D.
---
This posting is part of the Department of Family Services' Community Corner where you'll find timely information about upcoming events, parenting and wellness tips, programs and services, and more! Share these helpful posts with your friends and family. Don't miss out on future postings; sign-up today!