Which is more appropriate for your loved one: the Senior Center or Adult Day Health Care? Use this guide to help identify the service that meets your needs.
Levels of Care, Senior Center vs. Adult Day Health Care

 
Senior Center
Adult Day Health Care
Age
50+
18+
Health Care
None

On-site nursing care

Daily health monitoring

Medication administration by nurse

Memory Care
None

All day, every day

Adjusted based on individual's needs

Ambulatory Assistance
None
Assistance provided
Bathroom Assistance
None
Assistance provided, including total incontinence care
Social Activities
All day, everyday
All day, everyday
Exercise and physical activity

Daily group and individual exercise

Participant chooses what to do

Some adaptations made to accommodate individual physical limitations

Exercise equipment available, not monitored by staff

Daily group and individual exercise

Participant chooses what to do

Adaptations made according to individual physical limitations and personal interests

Adapted exercise equipment available, closely monitored by staff

Transportation

Self-transportation

Participant must enter and exit facility independently

Hand-to-Hand transportation: participants are walked into the center and safely returned to the vehicle transporting them home
Cognitive Skills
Can understand and carry out staff directions independently
Participant can have any level of cognition
Emergency Response
Can understand emergency directions and respond independently
One-on-one staff assistance in emergency response
Social Skills
Can participate appropriately, has good manners and language
Participation aided by staff as needed to assure proper behavior
Meals

Not included in dues

Independent eating required

Included in fees (breakfast, lunch, snack)

Assistance with safe eating

Diet adjusted based on nutrition needs

Donations accepted

Companion
Allowed as approved by Senior Center
No companions permitted due to licensure
Field Trips

Regular field trips planned

Must be able to negotiate field trip settings unassisted

Regular field trips planned

Ambulatory and wheelchair assistance provided

Cost
Annual membership dues $24-$28 based on annual household income
Sliding fee scale $16/day and up based on annual household income and 2 percent of assets (participant + spouse only)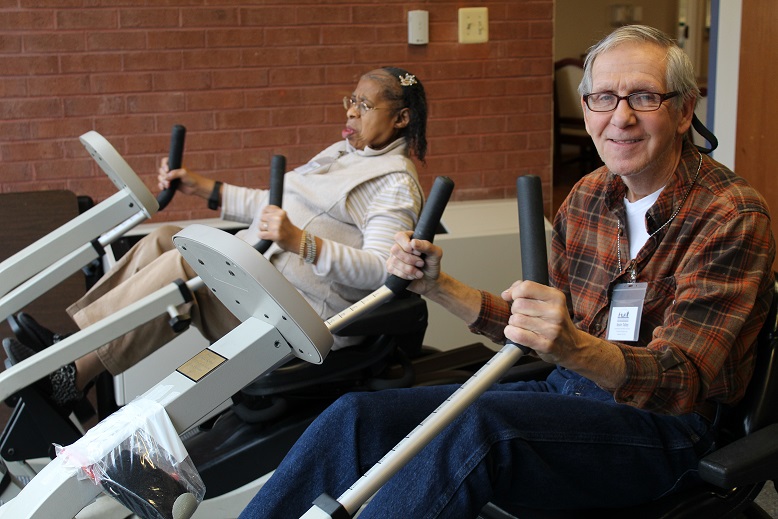 We welcome you to contact us for more information about enrollment in the Senior Centers and Adult Day Health Care. Reach out to make an appointment to come in for a tour.