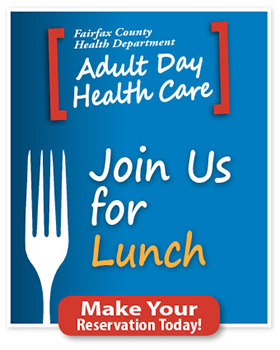 Age in Place, With Your Family
We provide daytime care and support to adults with dementia due to Alzheimer's, Parkinson's or a vascular issue — as well as those who have physical impairments or developmental disabilities. With four locations throughout Fairfax County, it is our mission to create a positive, safe, affordable and high-quality experience for each participant we serve — every single day they come to us. Adult Day Health Care enables adults who require daytime care to age in place, at home with their family.
A Program That Focuses on Living Your Best Life
We believe that everyone has the opportunity to live a great life, despite their cognitive or physical limitations. That's why our program is focused on engaging our participants mentally, physically, and socially. The results? Better sleep, increased engagement, and an overall better mood — for both our participants and their caregivers. Learn more about our daily programs and activities and our highly skilled and experienced staff.