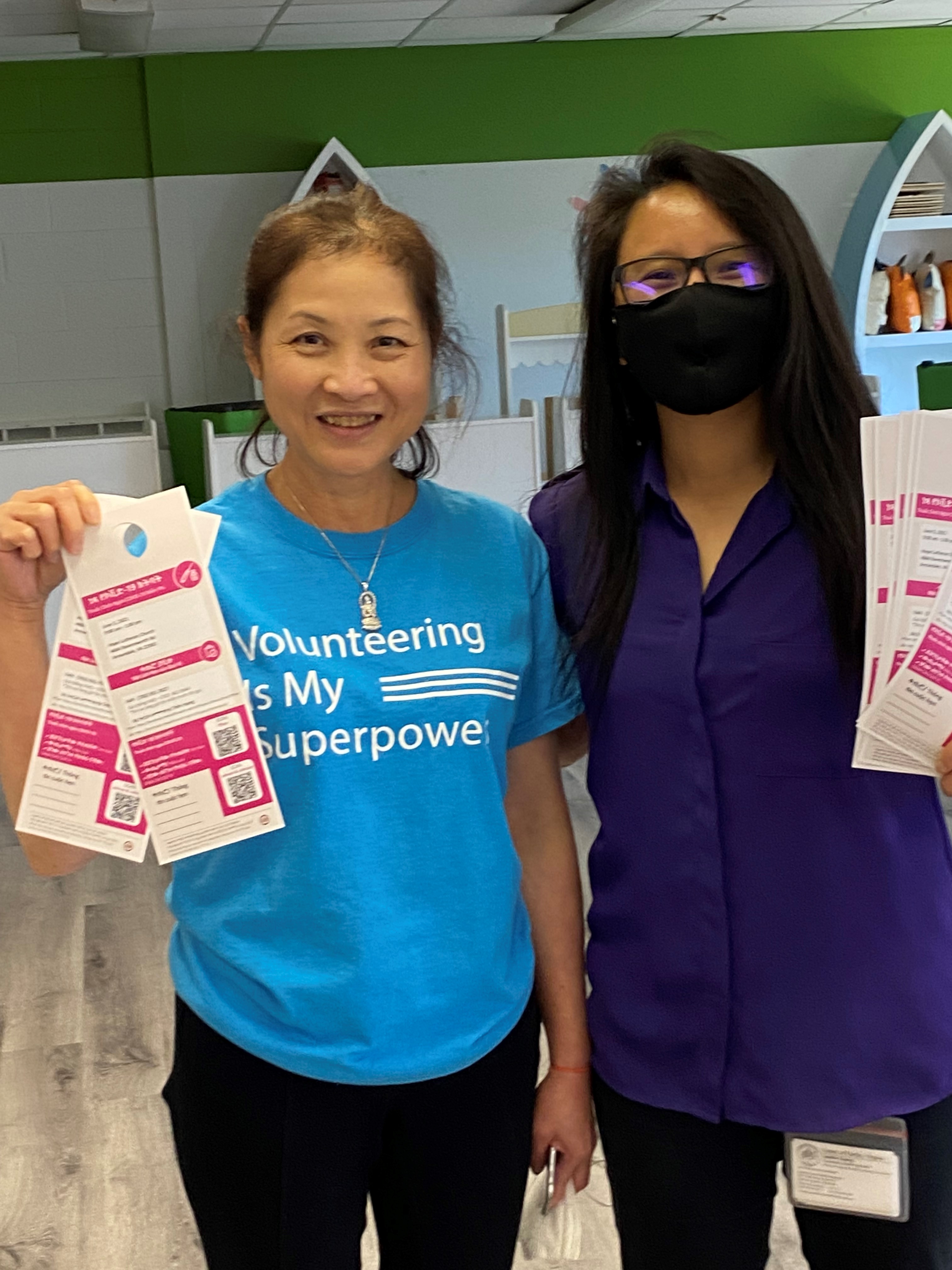 A champion in Fairfax County neighborhoods for many years, Thuy Nguyen founded the Asian American Community Center (AACC) in Annandale. The AACC provides a space for people to connect with one another, celebrate culture, and participate in activities that give back, such as creating care kits and delivering meals to individuals experiencing homelessness. 
"I find it impressive how creative she is in motivating people to come out, get involved, and engage," said Jennifer Chuong, community health specialist, Fairfax County Health Department. "She incorporates innovative learning opportunities, not only among the Asian American and Pacific Islander (AAPI) community, but many others as well." 
In 2022, Thuy organized the first annual Asian American and Pacific Islander Heritage Festival at James Lee Community Center. The event celebrated AAPI cultures with exciting performances, delicious food, and engagement activities for all attendees. In addition, various organizations and agencies set up information tables, giving attendees the opportunity to learn about and get connected to Fairfax County resources. 
"Thuy devotes tremendous energy to her community," said Jennifer Chuong. "She utilizes her connections to identify people who need support and makes sure that they receive it." 
During the COVID-19 pandemic, Thuy knew of community members who were unable to access food, including some who could not leave their homes due to illness. As soon as she heard about an opportunity to have food delivered to those in need, she immediately contacted the families and made the referral, ensuring that people got what they needed. 
When demand was high for COVID-19 vaccines, but there were not yet enough Vietnamese-speaking staff available to guide clients through the new process, Thuy stepped in to fill this gap. Not only did she provide language support, but she also recruited many from the Asian American Community Center to ensure that Vietnamese-speaking clients were able to fully understand information and the process. 
Thuy continues to support public health by connecting people with county resources, providing feedback and support for health campaigns, and collaborating with the Health Department to bring health education and services to the community. 
May is Asian Pacific American Heritage Month, and the Health Department is recognizing local community leaders who have made health happen in Fairfax.