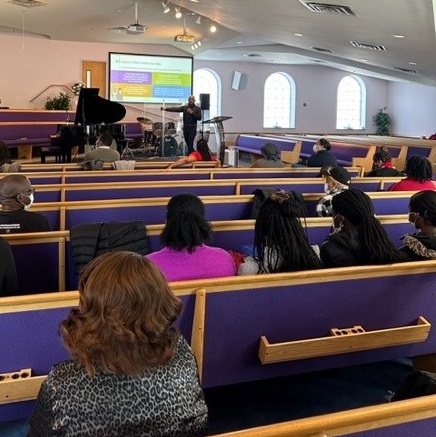 On Saturday, February 4, people gathered at the Oakland Baptist Church in Alexandria to have conversations about HIV and to highlight progress made to reduce the virus in the African-American community.
The event brought together community members including the Northern Virginia Clergy Council for the Prevention of HIV/AIDS, local faith leaders, and health care representatives. The AIDS Healthcare Foundation, NovaSalud Inc., and the Inova Juniper Program shared information. The symposium included a presentation on HIV in the Black Community, a personal HIV Story, presentations from Alexandria Health Department Director Dr. David Rose and Epidemiologist Skyler Mackey, and a performance from the Thomas Edison High School Step Team.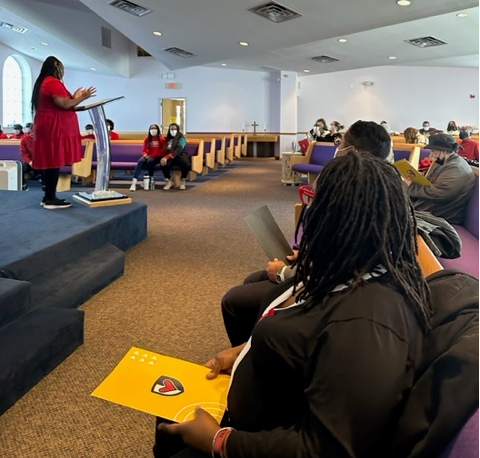 "Black communities have made tremendous progress in reducing HIV, though issues such as racism, discrimination, stigma, and mistrust of the healthcare system continue to have an effect on Black individuals seeking and receiving HIV prevention services. We can overcome these barriers by having conversations around HIV testing, prevention, treatment, and stopping the stigma to reduce HIV-related disparities and health inequities in Black communities." - Susan Al-Suqi, community outreach specialist for HIV/AIDS prevention, Fairfax County Health Department.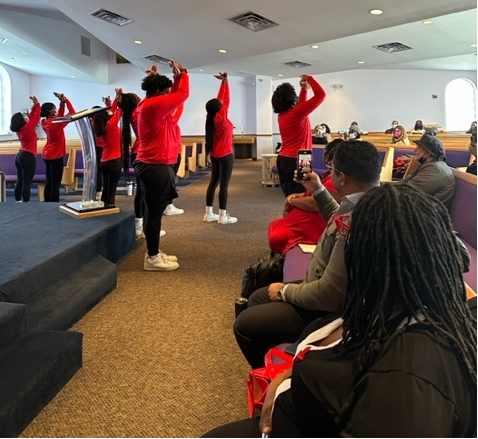 National Black HIV/AIDS Awareness Day is February 7th. The theme for this year's observance is, "Together…We Can Make HIV Black History!" Learn more about HIV/AIDS services in Fairfax.