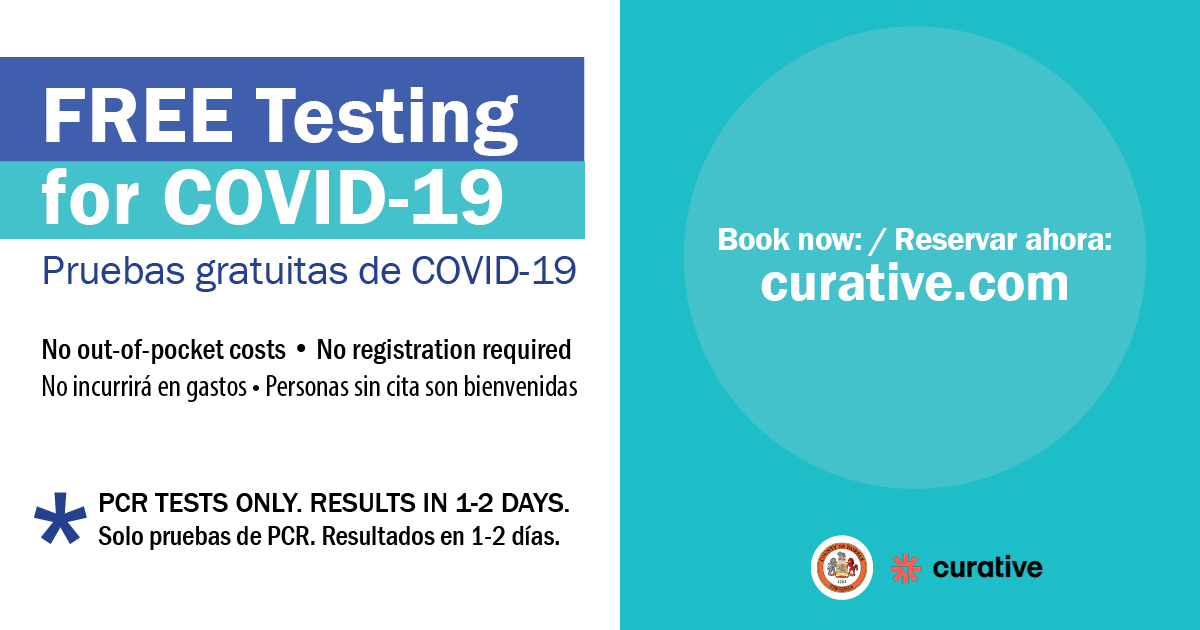 On July 5, the Fairfax County Health Department announced a new partnership with Curative that provides no-cost COVID-19 PCR testing at six sites around Fairfax County. Each site is open two days per week from 8 a.m. to 6 p.m. on a regular schedule that our residents can rely on (see Health Department Testing information, locations, dates and times). These sites are located in areas where access to other testing options may be less.  
COVID-19, unfortunately, is still with us. Testing helps reduce disease and it's impacts on families. We encourage testing, either at one of our sites or using a home test, for anyone who experiences COVID-19 symptoms, who may have been exposed, or who recently has traveled, as a key way to help stop the spread of the virus. 
While we have not had huge demand at previous County testing sites recently, in part because many people test at home, we do feel this resource will be well utilized once people learn about it. 
Curative bills third party payers (insurance companies) for testing, although testing also is available at no cost for those who do not have health insurance.
No appointment is necessary; however, if you wish to make an appointment, visit the Curative website.