Ask Your Library is available via the web browser of your computer, tablet or mobile device, and via SMS text on your phone. (Carrier message and data rates may apply.)
Ask Your Library is the chat reference service provided by Fairfax County Public Library. Ask Your Library is provided by trained information and circulation services staff at each of Fairfax County Public Library's 23 branches. We provide timely, authoritative answers to factual questions, and guidance in conducting personal research using our databases, collections and freely available web resources. We can also address questions regarding customer accounts and questions about library programs and services.
To access this service
Find (devices differ, but it's usually at the top right) and click the Ask Your Library button in your browser, or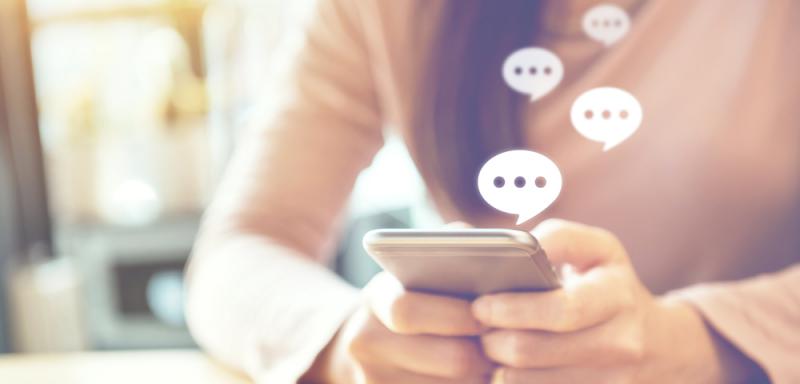 Have your library card ready if you want us to answer questions specific to your library account.
How does Fairfax County Public Library Provide Virtual Reference?
Ask Your Library is available to customers:

Tuesday through Friday: 10 am–5 pm
Monday: 1 pm–5 pm

Staff members at various library branches across the county will be available to answer your chat questions during the above hours.
What if I have a question during hours that the library is closed?
If the library is closed or Ask Your Library is not currently staffed, you may still submit your question in the widget. The Library FAQs widget will deliver your question as an email which will be answered as soon as possible. Please keep in mind that a response to your email could take a few days.
How do I ask a question?
Find (devices differ, but it's usually at the top right) and click on the "Ask Your Library" button in your browser to ask a question—a text widget will open in which you can type your question.
In line with the library's overall reference assistance policy related to these three areas, this service will not offer legal, medical or financial advice.
What happens next?
A library staff member will send you a welcome message and clarify your question if necessary. Chat messages from the staff member will appear in the box below your original question. If the chat service is particularly busy or a staff member is not available, you will have the option to submit your question by email and someone will get back to you.
If you send me a link, how do I open it?
If you are on a PC, laptop or tablet, when we send you a link and you click on it, it will open in a new tab. Your chat session will remain open. Return to the chat session by clicking on the tab to the left of the one that opened.
Another option is to right-click on the link, and then click to select "Open in new window" from the drop-down menu of options. Return to your original window to continue your chat session.
Smart phones handle links in different ways depending on your phone; you may need to experiment first to find out how your phone works.
How do I end my chat session? Will I get a copy of the transcript?
When you are finished with Ask Your Library, click "End Chat." You will have the option to provide your email and a copy of the transcript sent to you. You can also give us an evaluation of your chat experience!
What if I get disconnected?
We hope you won't get disconnected but it's better to be prepared! If you are disconnected, when you click on the chat widget, in some cases your chat will be automatically reconnected. If not, you can start a new chat session with Ask Your Library. If you let the staff member know what your question had been, we can try to track down the person who had been helping you so that you can continue your conversation. If that person is not available, give the new staff member an idea of what you had discussed during your chat and you can proceed from there.