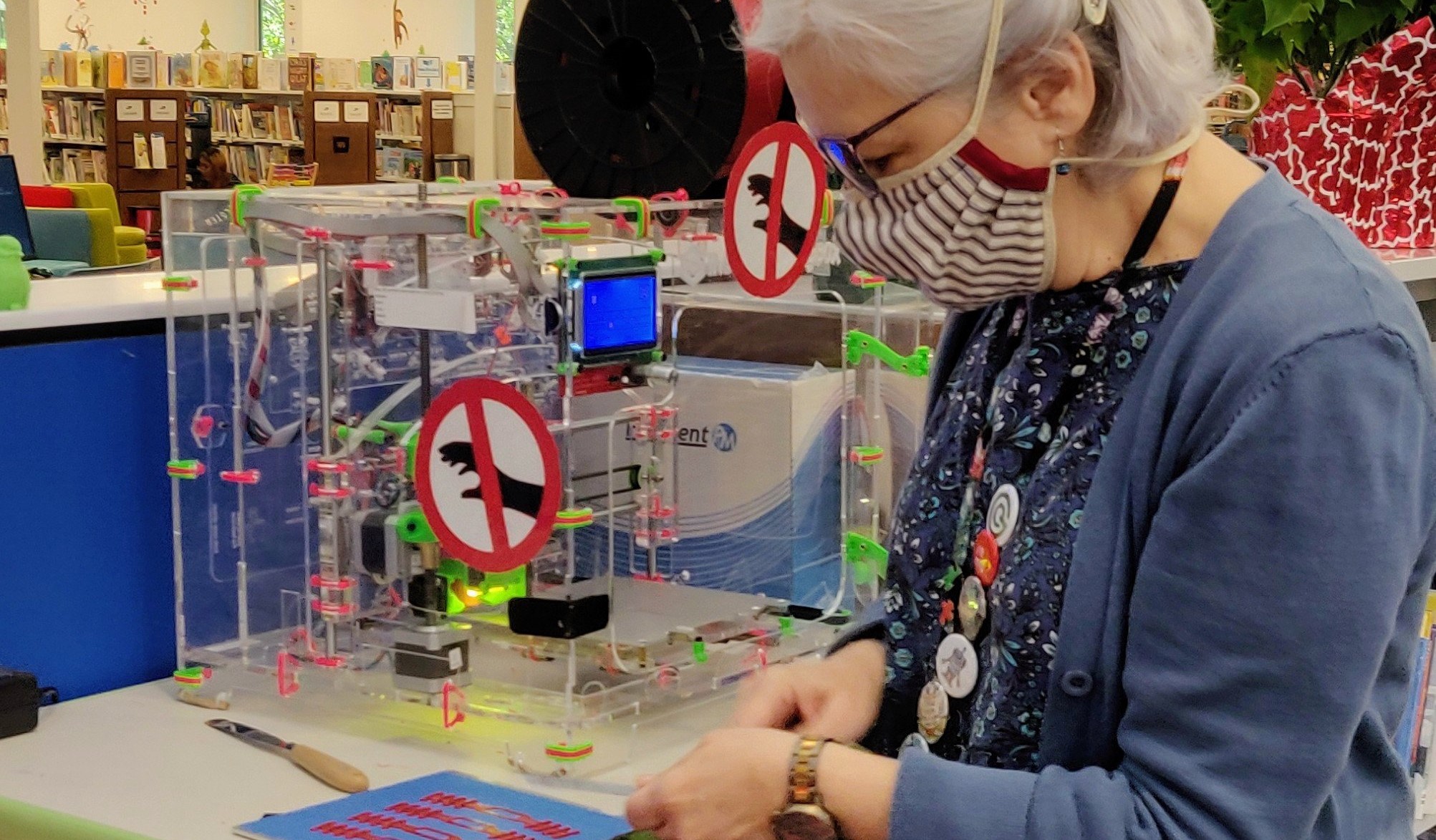 Seeking out and sharing stories of kindness and generosity is more important than ever.
Positivity Shines in Tough Times
During unprecedented upheaval in the world, it is worth remembering and reminding each other that plenty of reasons to feel hopeful, happy and helpful still exist. Among them are inspiring and impactful projects and stories created within our own community.
Keeping the Community Safe
This spring many Fairfax County Public Library staff members joined in team efforts to sew cloth face masks for donation to local frontline workers and at-risk populations and to assemble face shields for distribution through Fairfax County Neighborhood and Community Services (NCS).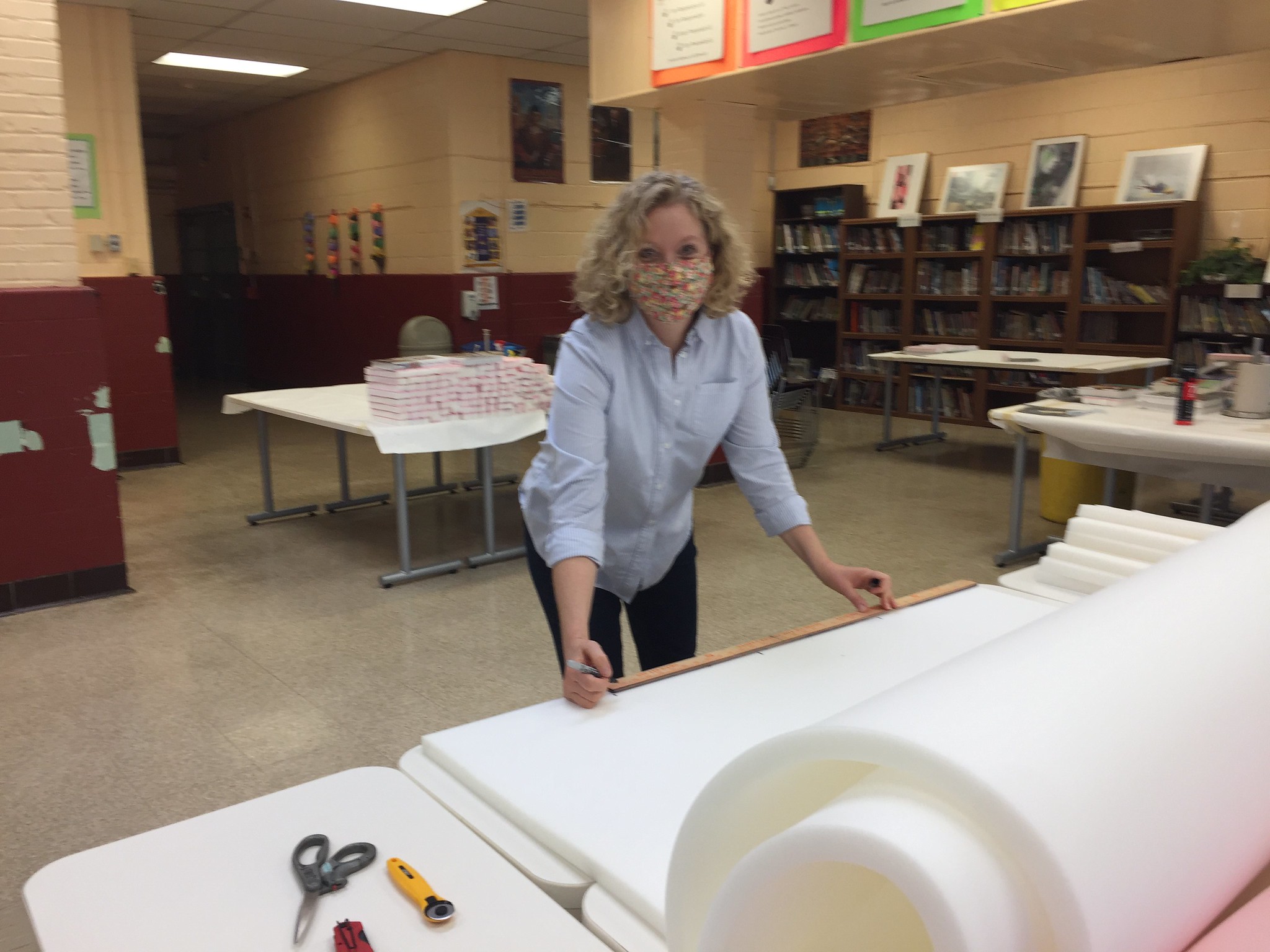 Additionally, FCPL staff collaborated with the student-run Youth COVID-19 Relief Organization (Project YCRO) to help make personal protective equipment (PPE) for frontline workers in the Washington, D.C., metro area. Project YCRO first contacted Pohick Regional Library about using its 3D printers to produce face shields. When the library's printer beds proved too small for the clear face shield part, staff from several branches met to brainstorm other ways to contribute to the project.
The solution was to print the smaller face shield comfort strip part — to which the clear section attaches — instead. FCPL printed hundreds of strips for donation to Project YCRO. 
Collecting Our History
As the special collection of history and genealogy resources within the FCPL system, the Virginia Room quickly identified the need to capture primary source material regarding this unique time in history. In April it opened an online submission portal and began collecting digital material relating to the pandemic experiences of people who live and work in Fairfax County. The project has received a great variety of material, including photographs, artwork, handwritten journal entries and poems, as well as links to podcasts and personal blogs.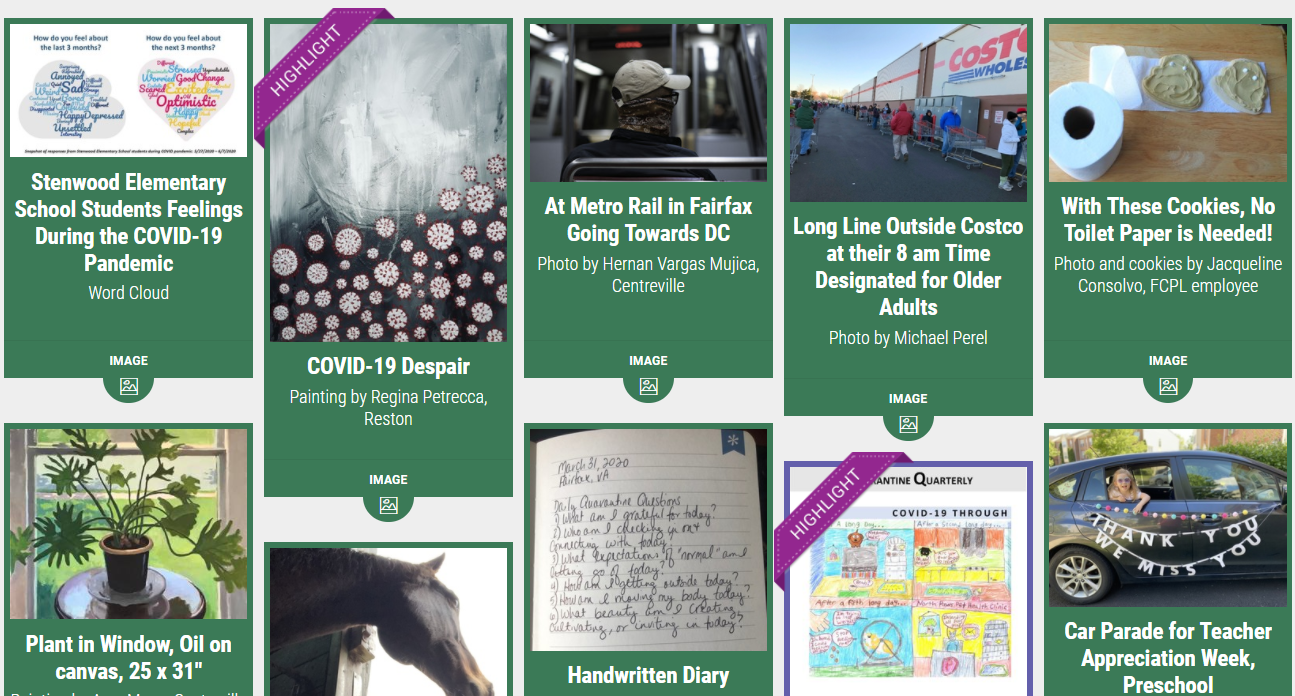 Submissions came from all age groups and all parts of the county, and many people submitted multiple times. This project not only creates a fuller record of an historic event, but also allows residents to connect their experiences with the wider world — easing the isolation felt by many while staying at home.
For more information on the Virginia Room project or to submit your own story, read the Fairfax County Emergency Information blog post. Visit the Virginia Room's COVID-19 Project BiblioBoard to see some of the digital materials already shared.