Jane Miscavage of Vienna, Stella Pekarsky of Centreville and Philip Rosenthal of Fairfax Station have been appointed to the Fairfax County Public Library Board of Trustees. Miscavage is an at large delegate, while Pekarsky represents the Sully District and Rosenthal represents the Springfield District.
Miscavage is an award-winning public affairs strategist who will serve on the library's public relations committee. Currently she serves as vice president of outreach for the Fairfax County Council of PTAs supporting 175 local PTAs. She is a bookseller at Bards Alley Bookstore, an independent community bookstore in Vienna that she helped launch in 2017. Among her career accomplishments, she has: overseen grassroots advocacy efforts on behalf of Fairfax County Public Schools, including the successful campaign that led to the first fully-funded schools budget (FY 2017) in 10 years; managed communications campaigns for non-profit, political, corporate and social service clients; been a substitute teacher; and served as President of the Thoreau Middle School PTA where she oversaw fundraising for a major school renovation. Miscavage has a bachelor's degree from the University of Illinois.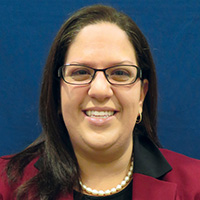 Pekarsky is a child advocate with extensive leadership experience, including managing programs, budgets and volunteers, and teaching and coordinating youth services for diverse populations. Currently she is co-owner of Skyway Air Taxi of Manassas where she manages strategic planning, marketing and customer relations. She serves as Secretary for the Fairfax Council of PTAs and is a member of the education committee of the Fairfax Chapter of the NAACP. Earlier, she served as president of the Greenbriar West Parent Teacher Association where she helped develop after school programs and coordinated all events; served as president of her Homeowners Association in Centreville; and advocated for students' interests as an ESOL Teacher in Fairfax. She will serve on the library's ad hoc policy committee. Pekarsky has bachelor's and master's degrees from George Mason University.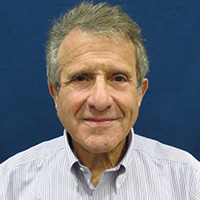 Rosenthal is president of Nationwide Credit Corporation in Alexandria where he directs all management, personnel and overall operations. As part of that role, he oversaw the merging of National Capitol Adjustment Corp. with Nationwide Credit Corporation in 2000. He has advanced throughout the ranks of the American Collectors Association International, having held each executive officer position, culminating in serving as president in 1999-2000. He was twice awarded the Paul Bunyan Award, ACA's highest honor. Currently he serves on ACA's board of directors. He is a current member and past chairman of the Fairfax County Community Action Advisory Board and a member of the National Federation of Independent Business, among other business and civic organizations. Rosenthal will serve on the library's finance committee. He has a bachelor's degree from West Virginia University.