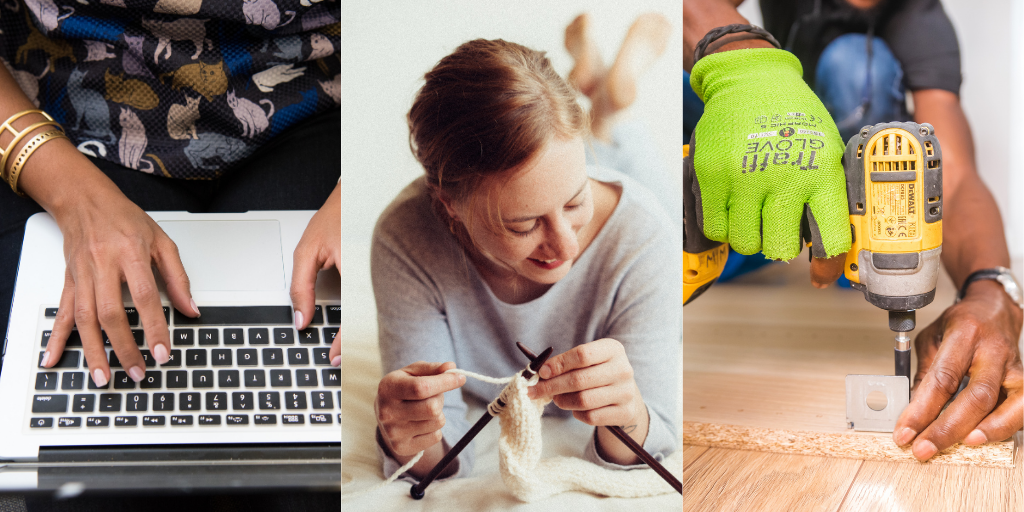 Leverage Fairfax County Public Library's electronic resources to mix things up and make the most of time with yourself and your home.
---
By Andrea Spira, Great Falls Library Branch Manager
---
Whether you have spent the past six months bingeing hours of Netflix, finally reading all those "want to read but not enough to actually read" books you have lining your bookshelves, or manically cleaning out closets, garages and basements, chances are that at this point you're looking back on that time at home and wondering if you could have used it differently — perhaps a tad more creatively or a bit more effectively.
Fortunately, FCPL has you covered when it comes to ideas, resources and tools to inspire and enable a whole slew of new activities and projects. With a library card, some imagination and a little time, you can get those creative juices flowing and those DIY projects moving forward.
Get Creative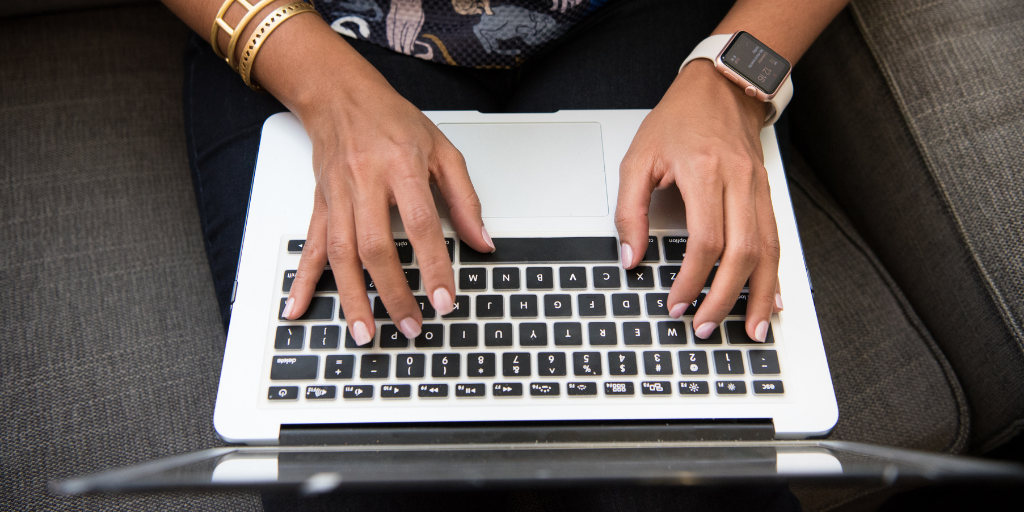 OK, you aren't Shakespeare (who famously wrote King Lear while in isolation from the Black Death plague), but what better time to dust off that screenplay or map out your version of the great American novel than now? FCPL's digital collection on OverDrive has nearly 20 electronic titles on writing, including classics like Bird By Bird by Anne Lamott, On Writing by Stephen King, and The Art of Memoir by Mary Karr.
For a more systemic approach, turn to the Universal Class online database. It offers nearly 60 courses in general writing skills and more than 15 courses in creative writing, including: Novel Writing 101; Romance Writing; Mystery Writing; Writing the Great American Short Story; Humor Writing; Poetry Writing; and even Paranormal Romance Writing. There is, quite literally, something for everyone. All courses are self-paced, and library cardholders can sign up for multiple courses at a time. Choose to enroll in courses "video only" (essentially like auditing a course) or take the full course with assignments, tests and access to student forums.
Get Crafty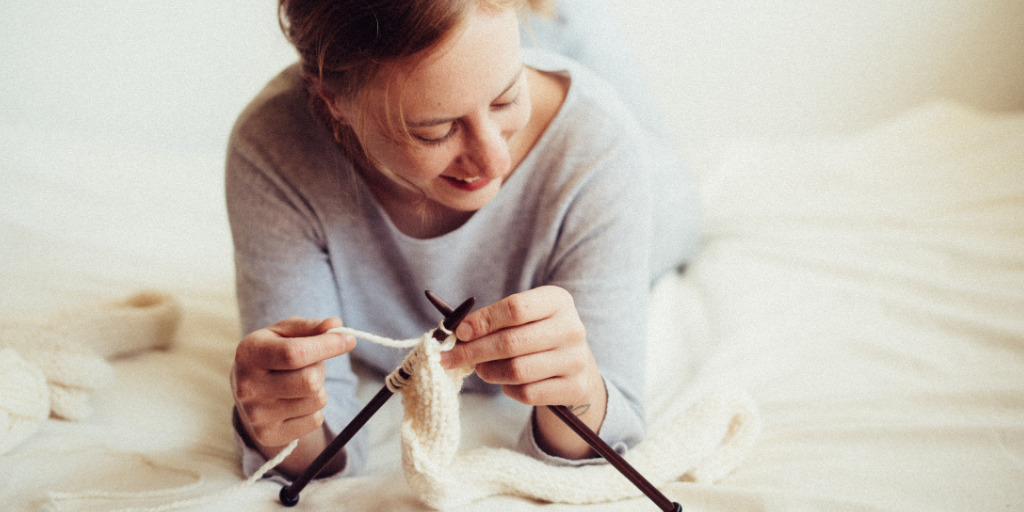 As an industry, arts and crafts has experienced a boom during the pandemic. Sales of crafting kits skyrocketed and how-to videos on YouTube — like those created by FCPL staff — are racking up record high views. No doubt about it; Americans are getting crafty, and you can be too! OverDrive offers how-to eBooks on a wide range of arts and crafts for kids and adults alike, from knitting, crocheting and quilting to stamping, mosaics and papercrafts. You name it, the library can help you make it. So, knit away with titles such as Cast On, Bind Off by Leslie Ann Bestor and French Girl Knits Accessories by Kristeen Griffin-Grimes, or try your hand at other activities with Washi Tape Crafts by Amy Anderson or Sweet Paper Crafts by Molly Greene.
Universal Class also offers structured courses on handicrafts that will help you bring out your inner creative. Options include Knitting 101, Acrylic Painting 101, How to Draw, Western Calligraphy, Soap Making and Photography 101.
Get Home Handy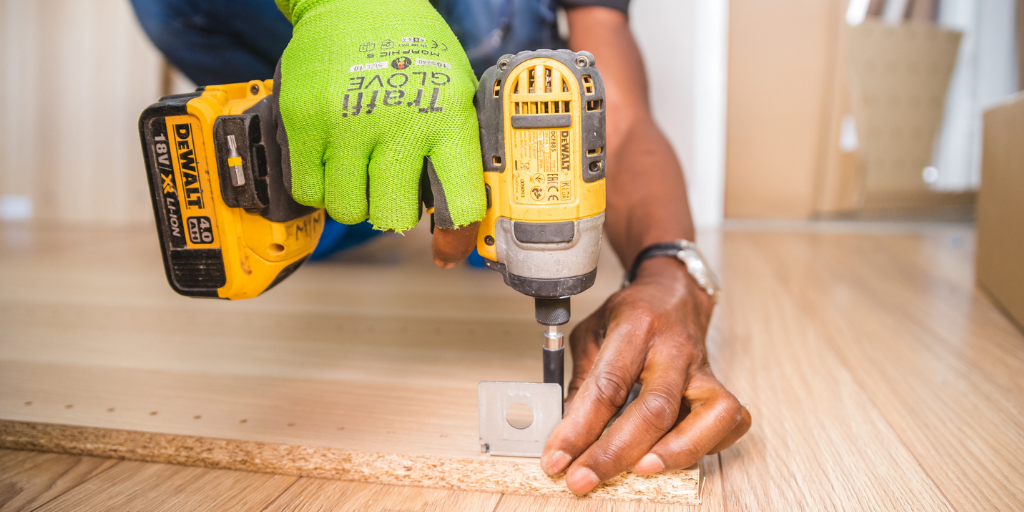 For many of us, our homes have never been more integral in our lives than they are now. While they serve as safe havens and sources of comfort, staying safer-at-home has meant plenty of time to notice all those less-than-ideal things — big and small — that could use a little attention. A great place to start your research and planning is the Home Improvement Reference Center online database. Log in with your library card to access a collection of books, magazines, images and videos to help with basic home maintenance, renovation and improvement as well as a library of indoor and outdoor projects to tackle.
FCPL's e-magazine collection on RBdigital is another valuable home improvement resource. Download current and back issues of Dwell and Architectural Digest for inspiration and Do It Yourself Magazine and Family Handyman for the detailed how-to.
Finally, if you discover you need something done in your home that you can't tackle yourself, be sure to take a look at Consumers' Checkbook. You'll find unbiased reviews and undercover price research on services in the Washington, D.C., area, to help you navigate the challenges of finding the right companies to help with those larger or more difficult projects. Normally available in-branch only, Consumers' Checkbook is accessible at home while the library operates under the express service model.
So, no more excuses. Log in, sign up and get started today!