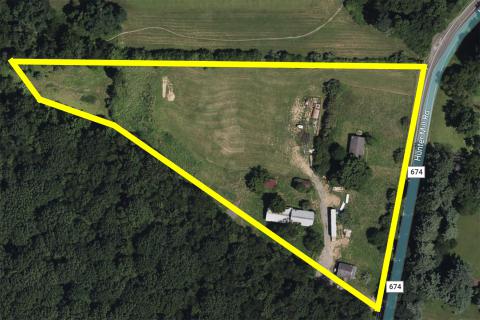 The Fairfax County Park Authority is set to begin the demolition of three deteriorated residential structures and outbuildings located on the property of Lake Fairfax Park. The contractor is scheduled to begin active construction in mid-September, with the project expected to be completed later this fall, weather permitting.
The project scope will include the removal of three residential structures and associated outbuildings and related site work. During the project, residents can expect occasional construction traffic entering and exiting the park access road via Hunter Mill Road. Construction hours will be from 8 a.m. to 4 p.m. weekdays and 9 a.m. to 5 p.m. on weekends.
In 2014, the Park Authority acquired the property along Hunter Mill Road, which sits adjacent to the eastern boundary of Lake Fairfax Park. The parcels are identified as 1520, 1510A and 1508 Hunter Mill Road. The structures located at the property are in disrepair and have been the subject of numerous community complaints with requests that they be removed.
For information about the project, please contact the project manager Pat Rosend at Patricia.Rosend@fairfaxcounty.gov.