2018 First Hike Fairfax Grand Prize Winner
With 289 votes, your #firsthikefairfax winner is Patricia Strat who captured a winter landscape of Riverbend Park. As the winner, she receives a free 4-month RECenter pass valued at up to $300. And because the race was so close, we awarded a runner-up prize to Jane Durrett for her photo of David Durrett and Harvey Durrett experiencing the joy of Cub Run Stream Valley Park. The Durretts will enjoy a one-month family pass to our RECenters.
We received more than 130 wonderful photographs from hikers at all five locations.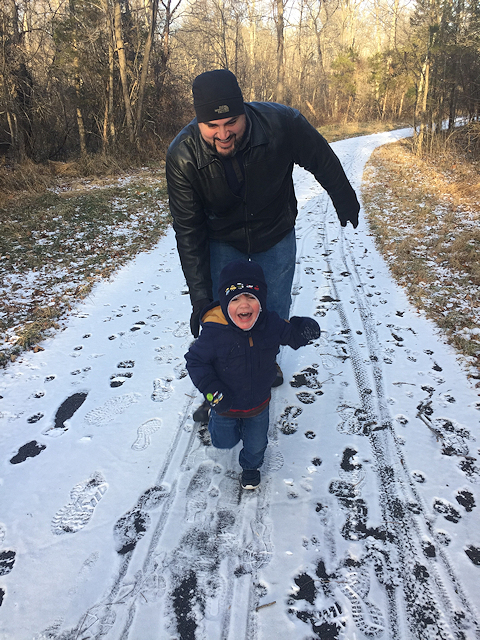 Park Authority staff chose the Top Ten photos, two from each hike, then these were posted on Facebook where more than 1,134 "likes" were recorded. Check out more great pictures from
First Hike Fairfax
online in the Park Authority Album
First Hike Fairfax - January 1, 2018
.
It was a great start – now it's up to you to stay active all year long Here are some tips:
Join your local RECenter and work out twice per week. It's a community-based low pressure environment. Get advice from our professional fitness staff to help you get started and stay on target. Passes are on sale now at the best price of the year.
A great resource for keeping healthy and active is Healthy Strides. Visit Healthy Strides, sign up for the Healthy Strides E-newsletter and download the calendar with monthly healthy tips and activities in the parks.
Keep hiking! Visit First Hike Fairfax year round and plan to do all five hikes this year with your family. There you'll find links to many other great trails in Fairfax County, Virginia state parks and beyond! And as you hike, send us your suggestions for hikes for First Hike Fairfax.