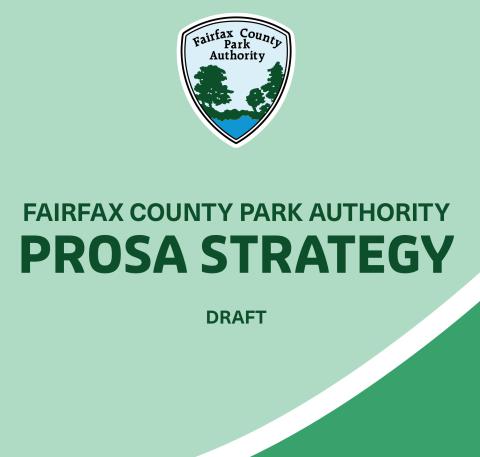 The Fairfax County Park Authority is beginning a second round of community engagement from July 7 through Aug. 6, in preparation for the completion of the Parks, Recreation, Open Space and Access (PROSA) Strategy later this year. Building on the previous public engagement, staff is seeking community feedback on the proposed concepts included in the Draft PROSA Report Summary thorough participation in an online survey and/or at two virtual workshops scheduled in July.
The Draft PROSA Report Summary outlines several key areas of consideration and prioritization when it comes to park development and improvement planning, including park access, habitat connectivity, park experiences and equity. The draft report, online survey and registration for the virtual workshops are all available on the PROSA webpage.
"The Park Authority is nearing the end multi-year effort to develop a strategy that will guide us toward improved park access, park equity and a stronger balance of park experiences countywide," said Park Authority Director Jai Cole. "The cutting-edge research which we've undertaken, coupled with the valuable insights we've received by way of community input, will be invaluable tools in our work to ensure equitable access to our park system."
Aligned with the Park Authority's mission, vision and values, the PROSA Strategy will:
Improve 10-minute walk access to FCPA parks
Enhance access to complete park experiences
Enrich habitat connectivity between environmental corridors
Analyze and prioritize recreation needs and projects with an equity lens
For more information, please visit the PROSA project webpage or contact the Public Information Office at Parkmail@fairfaxcounty.gov.