New to the process?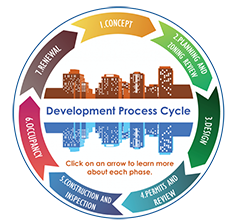 If you are new the land development process or have not built in Fairfax County before - get an overview of the process to ensure a successful project.
Forms and Publications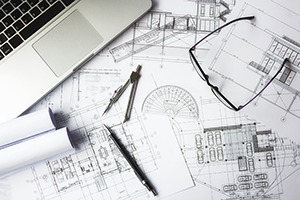 Not what you're looking for? Try searching our forms and publications library.
Online Services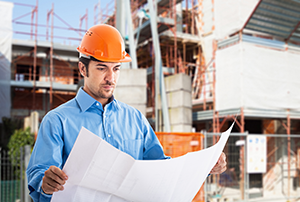 Staff is Available for Assistance
County staff is available through the Customer Information Center by email or via phone at the following numbers:
Planner of the Day

Zoning Permits (Plats, Permit Review, Occupancy, Home Occupations) 703-222-1082, TTY 711
Zoning Administration (Zoning & Noise Ordinance Questions, Appeals, Signs) 703-324-1314, TTY 711
Zoning Evaluation (Zoning Applications, Staff Reports) 703-324-1290, TTY 711
Planning Division (Comprehensive Plan) 703-324-1380, TTY 711

Engineer of the Day

Site and Subdivision Plans:  703-324-2268, TTY 711
Building, Mechanical, Electrical and Plumbing Plans:  703-631-5105, TTY 711
Building Inspections Supervisor:  703-631-5105, TTY 711

Building Permits: Permit Application Center, 703-222-0801, TTY 711

Need Assistance With Your Project?
Fairfax County provides a Project Management Program to help customers achieve their goals by guiding them through the land development process. It is focused on facilitating an environment of enhanced communication and cooperation among all project stakeholders. The program's key components for success are mutual accountability in communications, quality and schedule.