Before You Dig!
What is Land Disturbance?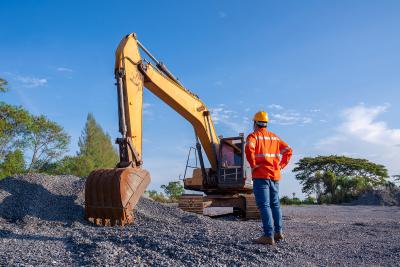 Land disturbance is any man-made change to the land surface that may result in soil erosion from wind or water and the moving of sediments into our waterways and neighboring lands according to Chapter 104 of the Fairfax County Code, the Erosion and Sediment Control Ordinance.
Vegetation, such as groundcover, turf and plants, protects and stabilizes our soil, preventing sediment from leaving a site. Removing vegetation, including trees, is also considered land disturbance and is further defined by the Ordinance as clearing.