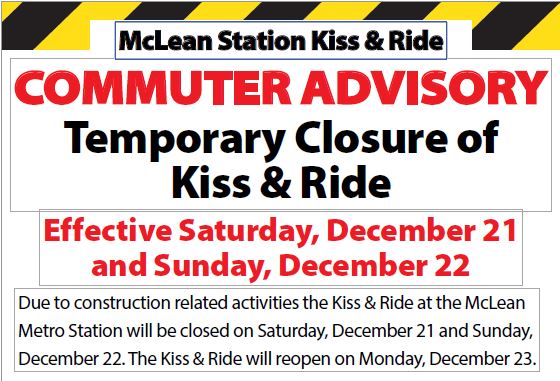 For Immediate Release
Dec. 18, 2019
#T41_19
Due to construction related activities the Kiss & Ride at the McLean Metro Station will be closed on Saturday, December 21 and Sunday, December 22. The Kiss & Ride will reopen on Monday, December 23.
The McLean Metrorail Station is open and will not be impacted by the construction activities.
###