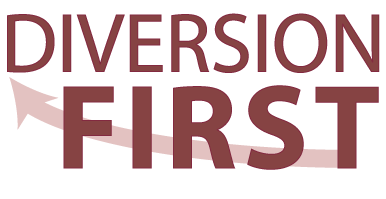 Residents are invited to learn more about the Fairfax County Diversion First initiative on Wednesday, January 25, 2017 at 11 a.m. at the Fairfax-Falls Church Community Services Board's (CSB) Gartlan Center, 8119 Holland Road, Alexandria, 22306.
Diversion First offers alternatives to incarceration for people with mental illness or developmental disabilities who come into contact with the criminal justice system for low level offenses. The goal of Diversion First is to intercede whenever possible to provide people with assessment, treatment or other needed supports. People needing diversion may also have a substance use disorder, which often co-occurs with mental illness.
Diversion First is designed to prevent repeat encounters with the criminal justice system, improve public safety, promote a healthier community, and is a more cost-effective and efficient use of public funding.
No RSVP is necessary; join the Diversion First team for this informative community presentation. Learn more about Diversion First.
Attend the upcoming Diversion First stakeholder meeting on Tuesday, February 7, 2017 at 7 p.m. at the Fairfax County Government Center, Rooms 2/3.