We're excited to announce that Julie Bowman, LCSW has been promoted to the position of Foster Care and Adoption Program Manager for Resource and Support! This position was recently vacated by Sheila Donaldson who took a position in Wake County, North Carolina. We wish Sheila the best and invite you to get to know Julie!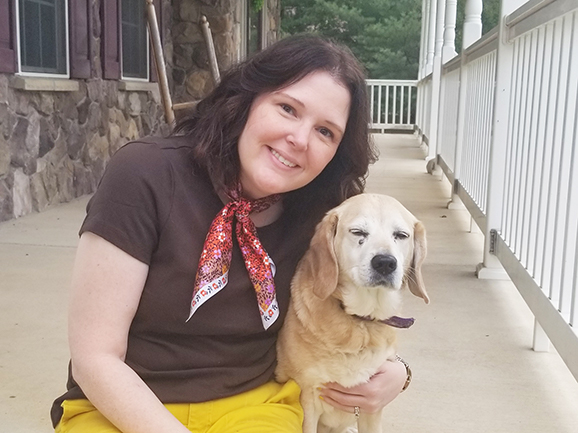 1. Julie has spent 17 years serving in direct service positions in the child welfare system. Her professional experience as a case carrying social worker includes positions in a private therapeutic foster care agency and a public child welfare agency. She joined Fairfax County DFS in 2006 to work in the Adoption unit focusing on permanency for children in foster care. In 2011, she joined the Post Adoption Services unit (now called Adoption and Kinship Assistance Unit) to provide support to families who have adopted children from foster care . Julie worked her way up to be the supervisor of that unit. "I have a strong responsibility to our foster and adoptive parents to really support them and listen to them, because we are asking them to do a great service," said Julie. 
2. Julie's first job was a cashier in retail, and she learned a lot of customer service skills through that experience. Her second job in college was as a bank teller, which reinforced those skills and provided a foundation for the financial management she is required to use now.
3. Julie considers herself as a good relationship builder. She is really looking forward to getting to know the foster parents, grow those relationships, collaborate with foster parents, and get to hear from them what is going well, what could be done better.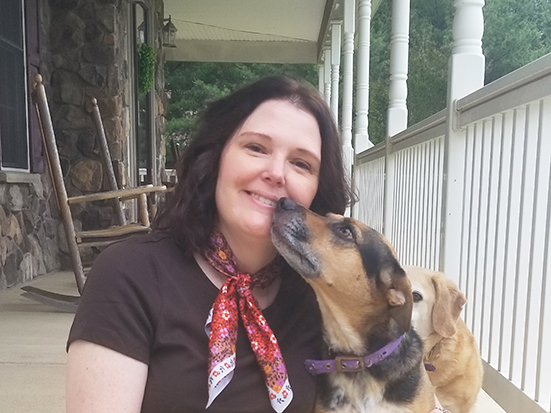 4. Safety permanency and well-being of the children is the larger goal of Foster Care and Adoption. Julie keeps this in the forefront of her mind as she has taken on the new role of overseeing the recruitment, retention, training and support of foster and adoptive parents. She is keenly aware of the care that needs to be provided for the children involved in foster care. Julie is focused on protecting children and launching them to a place of permanency whether with relatives or through adoption or reunification. She finds this very rewarding.
5. Julie relaxes by spending time with her family and pets. She enjoys spending time at Smith Mountain Lake with her husband and twin sons. Her favorite pastime at the lake is riding jet skis, boating and paddle boarding. She has two dogs, one of them, Gracie, is a calm and patient, beagle lab mix. The other, named Kimber, is a high-energy German shepherd Australian cattle dog mix. Julie is her person, so Kimber keeps her busy and on the move. 
---
This article posting is part of the Foster Family News monthly newsletter designed to keep foster parents informed about all the new and notable happenings in Fairfax County.
Learn about what the Foster Care & Adoption program has planned for foster families - stay on top of trends, participate in trainings and learn about policy changes.