Welcome to the 2020 June issue of Foster Family News, a monthly newsletter for current and potential Fairfax County foster parents.
Table of Contents

Words from Fairfax County Foster Care and Adoption Association (FCFCAA)
Using Virtual Tools to Bridge the Gap
COG Recognizes Outstanding Foster Parents
Making Self-Care a Priority
Spotlight on Adoption and Kinship Assistance Unit
Speaking Your Child's Love Language

Supporting LGBTQ+ Youth in Foster Care
Events Central
Frequently Asked Question: What does DFS pay for college and/or training costs? 
Story in Statistics: Children in the U.S. Reunified with Their Families
Upcoming Trainings and Conferences
Words from Fairfax County Foster Care and Adoption Association (FCFCAA)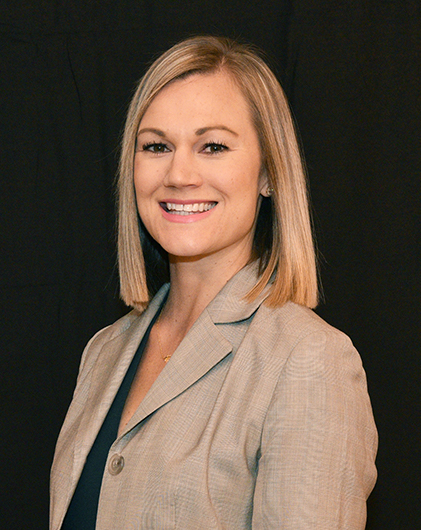 President of Fairfax County Foster Care and Adoption Association (FCFCAA) Bethany Shively has a message just for you. "You are all rock stars – all of you. Being home with kids, many with special needs and behavior challenges, 24-hours a day with no break—while many also working from home and simultaneously serving as full-time daycare providers and teachers—is no small feat. Add to that the extra anxiety about health, finances and job security that so many people are facing right now – and even many of the people who seem to have it all together most of the time are struggling right now." Check out the rest of Bethany's message.

Using Virtual Tools to Bridge the Gap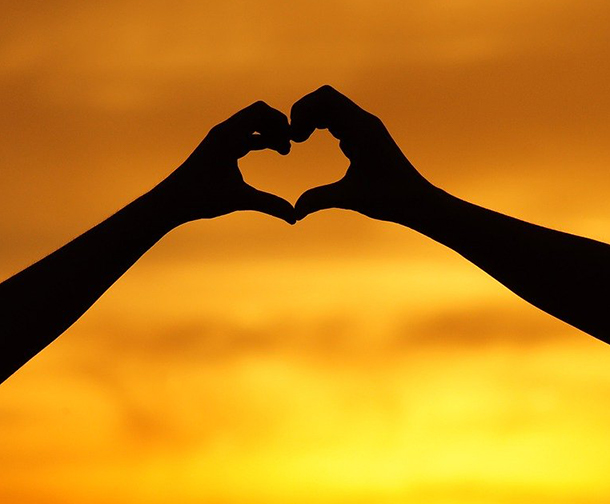 Foster parents are navigating ways to facilitate virtual visits between children and families. The Coalition for Children, Youth & Families' provided some tips and ideas to keep in mind when using technology to schedule virtual visits using free video conferencing software.

COG Recognizes Outstanding Foster Parents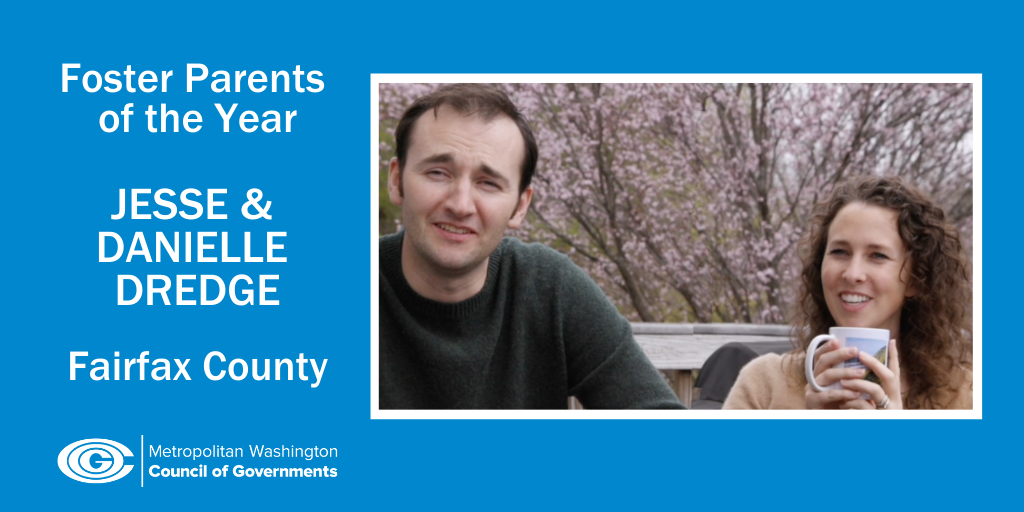 Foster parents from 10 jurisdictions across the District of Columbia, Maryland and Virginia have been named 2020 Foster Parents of the Year by the Metropolitan Washington Council of Governments. COG partners with local and state child welfare agencies around the region to recognize these outstanding parents on an annual basis. The Foster Parents of the Year will also be recognized before the COG Board of Directors in September.
Danielle and Jesse Dredge were named the Fairfax County Foster Parents of the Year. The Dredge family has provided Fairfax foster children with stability, structure, nurturing, and connection. The Dredge family has fostered a sibling set of brothers, a teen mother and her child, and a teen male. With each placement they have been influential in how they manage the children's adjustment to their placement, provide interventions and strategies when children have noted struggles, set clear boundaries, and worked with the child and biological family toward reunification. Get to know the Dredges' story.

Making Self-Care a Priority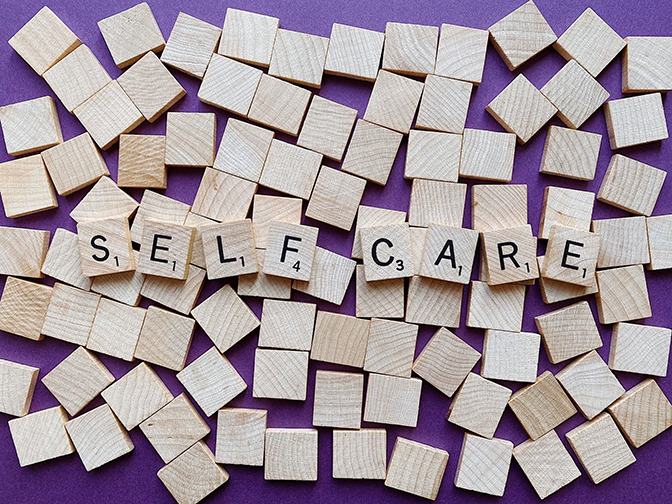 Self-care is not self-indulgence…it is self-preservation. It is taking care of ourselves so that we can then care for our families or others that depend on us. Self-care is unique to each person and is ever-changing as our life situations change.
At this time, navigating the challenges of the pandemic, and trying to manage all of the stress and anxiety it has produced, our own self-care becomes extremely important as a guard against becoming worn down and physically depleted. The Healthy Minds Blog is a partnership between Fairfax County Government and Fairfax Public Schools which provides advice on this and other important topics for families.

Spotlight on Adoption and Kinship Assistance Unit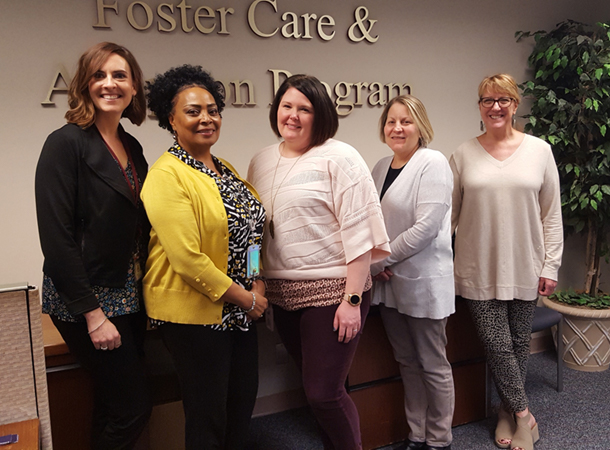 The work of the Adoption and Kinship Assistance unit is about supporting adoptive and kinship families until the child is either 18 years old or even until their 21st birthday in some cases. They also help eligible families adopting a child with special needs to receive adoption assistance to provide for the needs of their child. Supervisor Julie Bowman answers a few questions about the unit.

Speaking Your Child's Love Language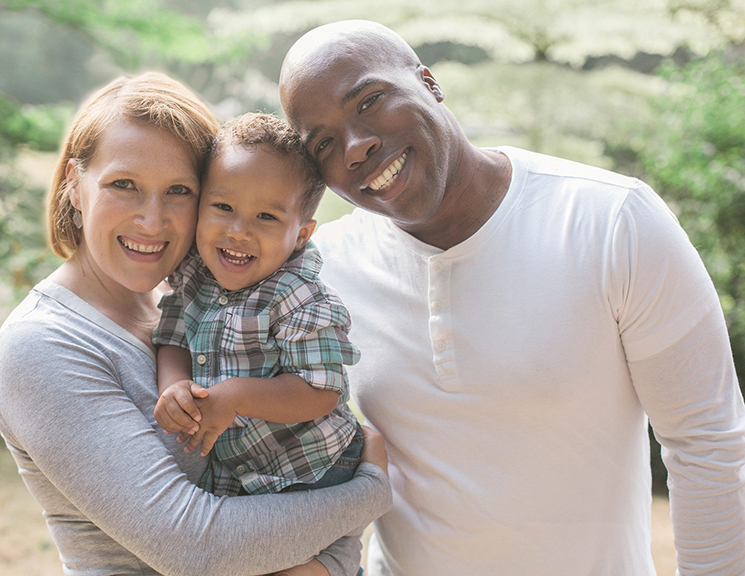 Have you ever heard of "The Five Love Languages"? It's a book by author and therapist, Dr. Gary Chapman. It's based on the theory that everyone has a primary way that they like to give and receive love. Chapman's idea is that if you are not receiving love in one of your preferred love languages you may not feel like you are being loved enough. Chapman has written many books about how this idea can be applied in a variety of relationships including parent or (foster parent) and child relationships.

Supporting LGBTQ+ Youth in Foster Care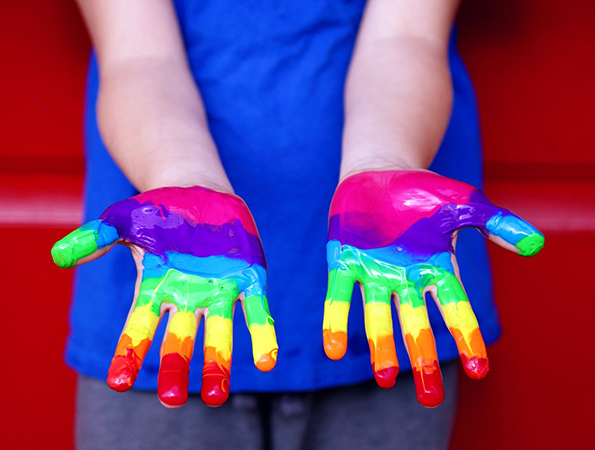 June is National PRIDE Month. Like all young people, LGBTQ+ youth in foster care need the support of a nurturing family to help them negotiate adolescence and grow into healthy adults. However, LGBTQ+ youth in foster care can face additional challenges including bias and discrimination. All youth who are touched by foster care need and deserve a safe, secure, and unconditionally accepting home with caregivers who can help and support them while they are apart from their biological families. The Child Welfare Information Gateway provides some resources to help foster parents support LGBTQ+ youth.

Event Central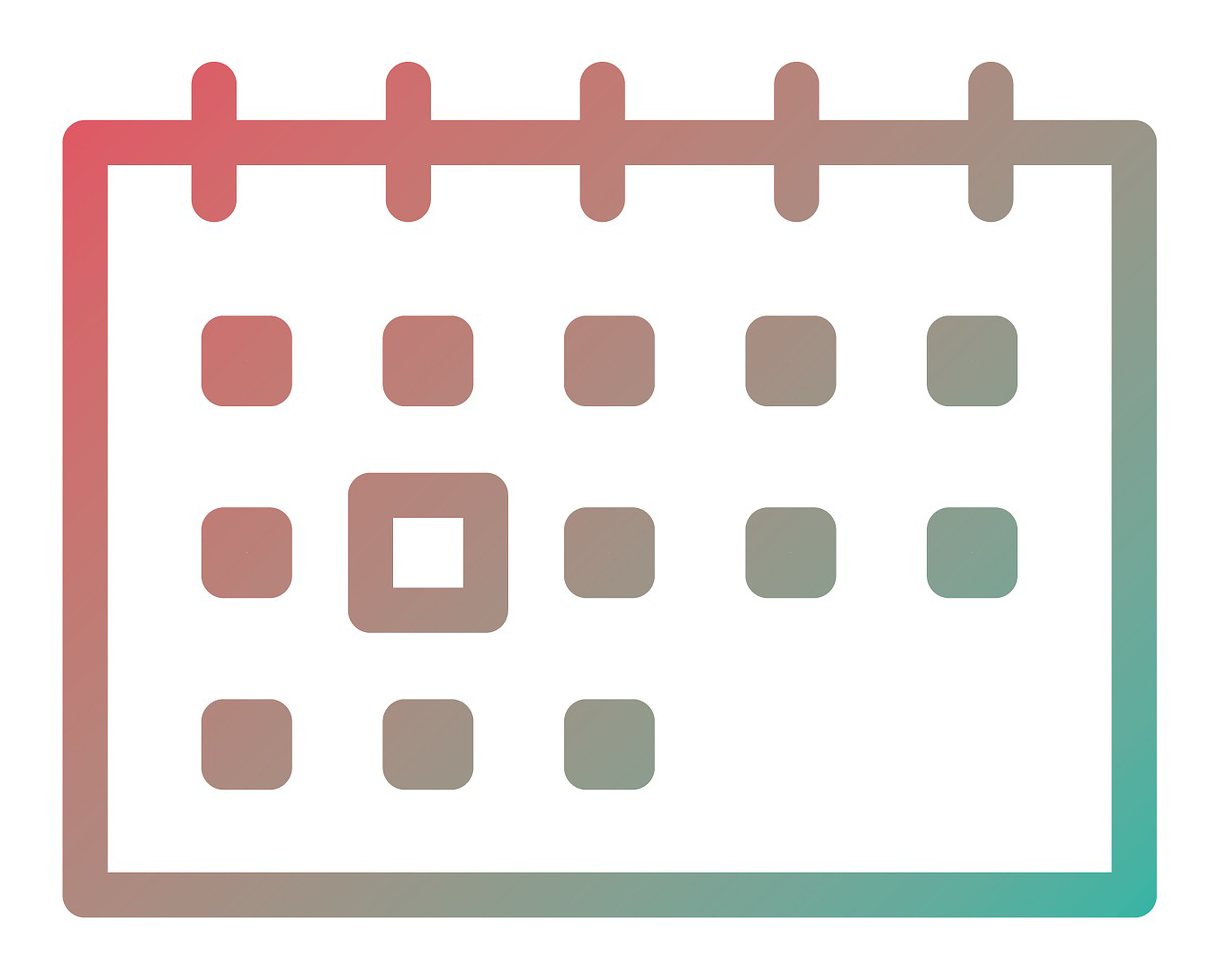 While it may not be possible to go to group events, and many summer camps and pools are closed, our partners at Neighborhood and Community Services, the Fairfax County Park Authority and Fairfax County Public Schools have been busy putting together online resources that can provide some exploration and fun during this period of social distancing.
NCS Connects is a new virtual resource for youth, teens, parents and guardians! It explores ways that you can keep the learning going from home – and have fun, too! The website features new weekly activities from NCS Community and Teen Centers, or an Exploration Station for on-demand resources for students in grades 1-12 and their parents.
Fairfax County Park Authority Virtual Exploration Center offers a collection of resources to help you stay healthy, connected and engaged while many park facilities and programs are closed. This page will be updated regularly, so check back often for new resources. And be sure to us on social media for new updates and ideas to help with your at-home exploration and recreation.
FCPS' Healthy Mind Blog features a series of five articles (to date) on "Keeping Your Children Occupied While at Home." This series pulls together "a wealth of information being shared online in response to this challenge." The articles "highlight some of the best ideas and resources available to help keep your children busy and engaged."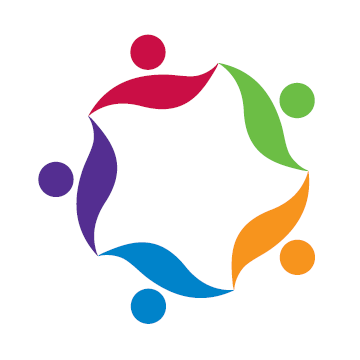 The Department of Family Services supports families and county residents of all ages and stages of life - and that definitely includes foster parents and families! Like and Follow @fairfaxcountyfamilyservices to access a variety of news, events, tips, stories, training opportunities and more.
---
---
Each newsletter will include this section to help answer questions, spotlight the people who support foster families, highlight the donors and sponsors who generously give to foster care programs and activities and friendly reminders for foster families to sign-up for trainings.
FREQUENTLY ASKED QUESTIONS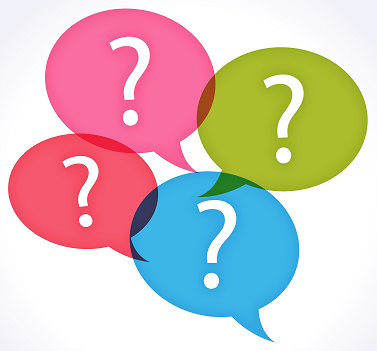 Question: What does the Department of Family Services pay for college and/or training costs?