Welcome to the 2020 November issue of Foster Family News, a monthly newsletter for current and potential Fairfax County foster parents.
Table of Contents

Adoption Snapshots
County Conversation Podcast featuring Natalie Sposato, Permanency Coordinator
November is Adoption Awareness Month
Watch Our NEW Foster Parent Recruitment Video!
Grad Parade Celebrates Success

Spotlight on the Reston Foster Care Unit
Events Central
What are the expectations between the Department and Foster parents regarding communication and response time?
Story in Statistics: Teens Waiting for Adoption
Trainings and Conferences
Adoption Snapshots
Catch a glimpse of these families brought together through adoption. Parents share in their own words what it was like to meet and then build a bond with the children they have welcomed into their hearts and homes forever. These down-to-Earth profiles open a window into each families' journey to adoption. We're grateful for the parents who were courageous enough to partner with our agency to provide permanent homes to children in need. Each week this month, we'll add a new Adoption Snapshot and we hope you enjoy learning their story. Learn more about Adoption Snapshots.
County Conversation Podcast featuring Natalie Sposato, Permanency Coordinator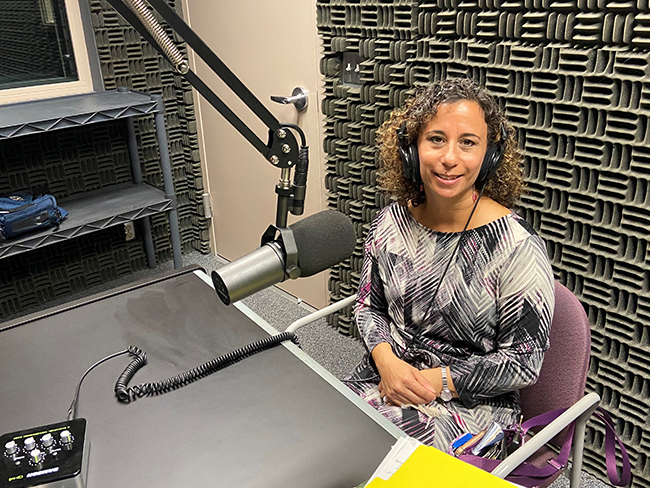 Natalie Sposato, Permanency Coordinator with DFS Foster Care and Adoption was a guest on the County Conversation podcast in October to discuss the issue of mental health among youth in foster care. The American Academy of Pediatrics, Healthy Foster Care American Initiative, has identified mental and behavioral health as the "greatest unmet health need for children and teens in foster care." Unfortunately, mental health issues are not always promptly recognized and diagnosed in children in foster care. The podcast explores this topic and ways that the community can help support children struggling with these challenges. Tune in to the podcast.
November is Adoption Awareness Month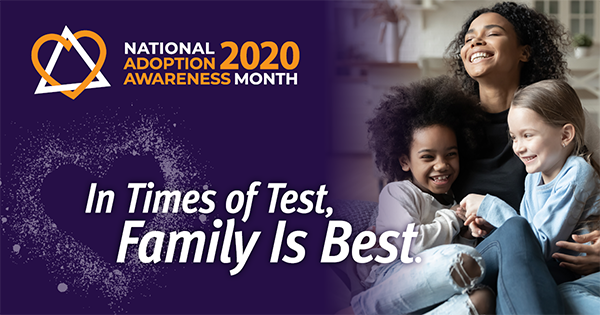 On Tuesday, Nov. 17, Fairfax County Board of Supervisors will proclaim November as Adoption Awareness Month. In Fairfax County, many of our foster families are also adoptive families, and we are so grateful for your willingness to open your lives to children and create a world of possibility for them. We are focused on achieving what is in the best interest for children in foster care. We cannot express how much we value your perspective in these situations.
This is a special time of the year to recognize the powerful love families show when they adopt a child through foster care. Across the nation, children are adopted into families of different types including single or married adults – with or without other children, varied races and ethnicities, and sexual orientations and identities.  First and foremost, in Fairfax we are committed to ensuring that children are adopted into affirming and loving homes. Learn more about Adoption Awareness Month, how to join the celebration of adoption this month, and download social media posts and graphics to raise awareness throughout November.
Check Out Our NEW Foster Parent Recruitment Video!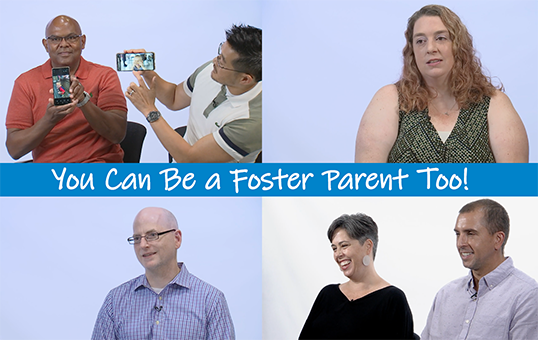 The Foster Care and Adoption program is excited to announce the development of a new heartwarming recruitment video. Several Fairfax County foster parents were interviewed by staff with our county Channel 16 for this PSA. These foster and adoptive parents share some of their experiences, why they love fostering, and how they impact the lives of children in their care. Check out the video, featuring excerpts from interviews with Will James and Tae Kim, Robert Sturm, Adam and Amy Suppes, Megan Wells, and Amy Zydel. Then, share the video on social media and with friends and loved ones to provide a window into the hearts and minds of foster parents, and to raise awareness about the importance of foster care for children.
Grad Parade Celebrates Success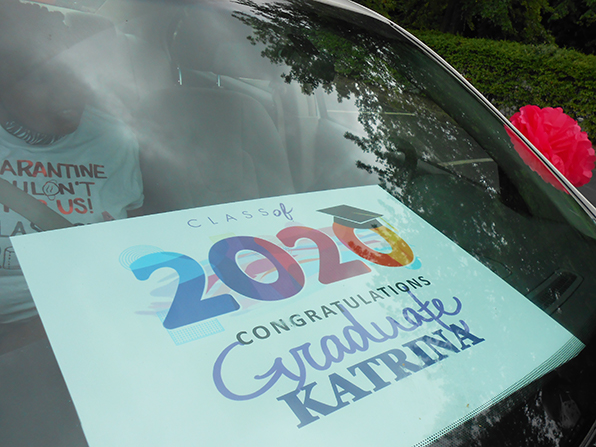 Graduation is a momentous step in a person's life, and each year the Department of Family Services recognizes youth in foster care who reach this milestone. Normally, Foster Care and Adoption holds a party to celebrate the accomplishments of each youth graduate, including high school, college, vocational certificate programs, or GED recipients.
It might have looked a little different this year, but the celebration went on in honor of the 16 graduates! Check out how the graduates were honored.
Spotlight on the Reston Foster Care Unit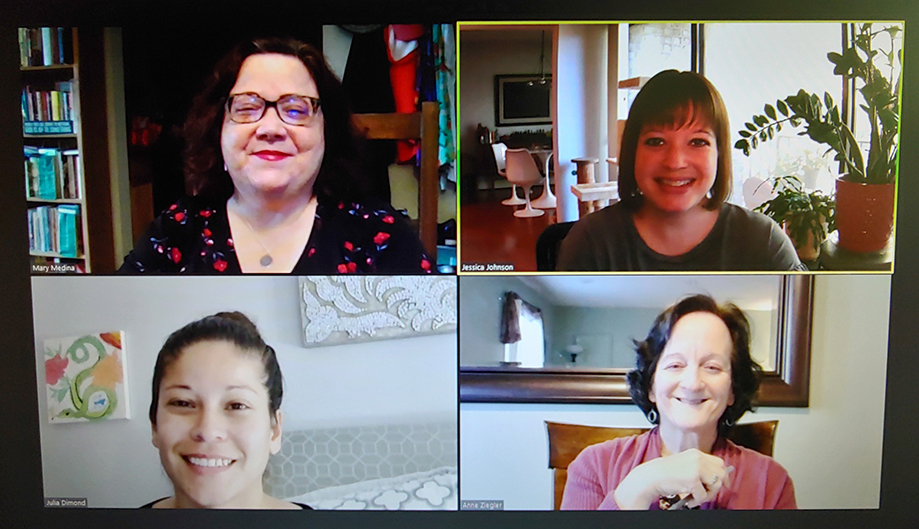 Get to know staff in the Reston Foster Care Unit. Their goal is helping children in the foster care system achieve permanency through reunification with their birth parents. At the same time, the unit also works toward permanency through placements with relatives, if possible. The unit is always working with children and youth to ensure their safety and well-being in every environment they are in. Supervisor Jessica Johnson answers a few questions about the unit. Learn more about the Reston Foster Care Unit.
Events Central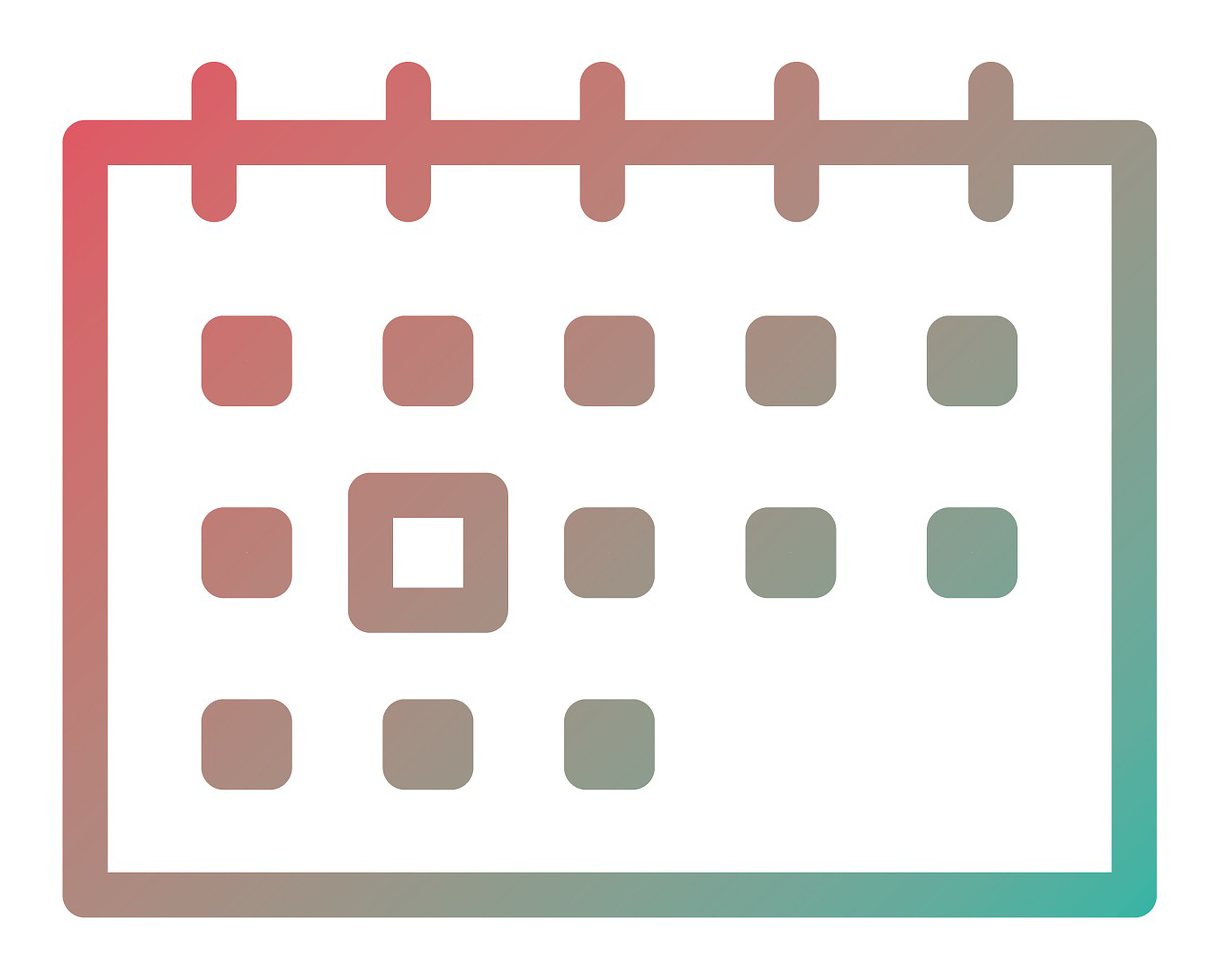 Annual National Adoption Awareness Month Celebration Goes Virtual
Hosted by Fairfax County Foster Care and Adoption
Saturday, Nov. 7
1-2:30 p.m.
Featuring keynote speaker and author Tony Hynes, an interracial adoptee with LGBTQ identifying adoptive parents. The event will also include games for the whole family, prize drawings, and other virtual fun you won't want to miss! Activity boxes have been distributed, but you can still RSVP for the virtual celebration. Contact Kendra Smith by email or call 703-324-7660.
The county has expanded registration for some in-person events being offered at county facilities. In addition, our partners at Fairfax County Neighborhood and Community Services, Fairfax County Public Library, and the Fairfax County Park Authority continue providing exploration and fun through online resources.
Neighborhood and Community Resources
NCS Connects: After School is a virtual program for youth to explore areas of interest to them Monday-Friday from 3-6 p.m. at bit.ly/NCSConnects.
Fairfax County Park Authority programs and classes have resumed! All classes are conducted according to Health Department and Centers for Disease Control and Prevention safety guidelines. Outdoor, indoor and virtual class options are available in a wide range of interest areas including:
Outdoor and indoor fitness classes.
Learn to swim lessons.
Children's and Adult classes.
Golf lessons.
Family / private group nature tours and programs.
Gardening.
Field Trips for All - Family programs that focus on FCPS essential standards.
New! Virtual Classes – Fitness, nature, music, drama, coding.
You can get details about dates, times, and fees or register for an outdoor program at Parktakes Online.
Check out information about the schedule at other park facilities and amenities and visit the Virtual Exploration Center – a collection of resources to help you stay healthy, connected and engaged.
While COVID-19 has Fairfax County Public Library's physical locations operating under "Express Services" conditions, library staff is busy creating and providing many programs, events and services families can participate in from home.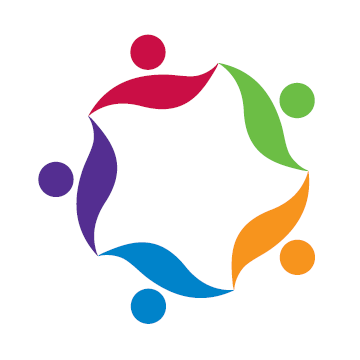 The Department of Family Services supports families and county residents of all ages and stages of life - and that definitely includes foster parents and families! Like and Follow @fairfaxcountyfamilyservices to access a variety of news, events, tips, stories, training opportunities and more.
---
---
Each newsletter will include this section to help answer questions, spotlight the people who support foster families, highlight the donors and sponsors who generously give to foster care programs and activities and friendly reminders for foster families to sign-up for trainings.
FREQUENTLY ASKED QUESTIONS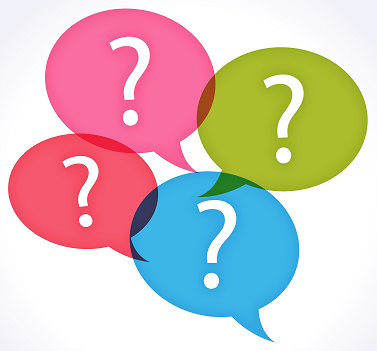 Question: What are the expectations between the Department and Foster parents regarding communication and response time?
Answer: Foster parents can expect a response from our specialists within 1 business day, but no more than 2 days. Please contact the supervisor if you, the foster parent, do not receive a response within this time frame. If you do not hear from the supervisor within 2 business days, please contact the case carrying program manager, Kamonya Omatete, at 703-324-7652. If you have questions regarding the resource specialists, contact Sheila Donaldson Resource & Support program manager at 703-324-7727.
Check out other frequently asked questions and answers from past issues.
STORY IN STATISTICS
Teens Waiting for Adoption
In Fairfax County, 75% of children waiting for adoption are over the age of 13.

TRAININGS AND CONFERENCES (For Fairfax County Foster Parents Only)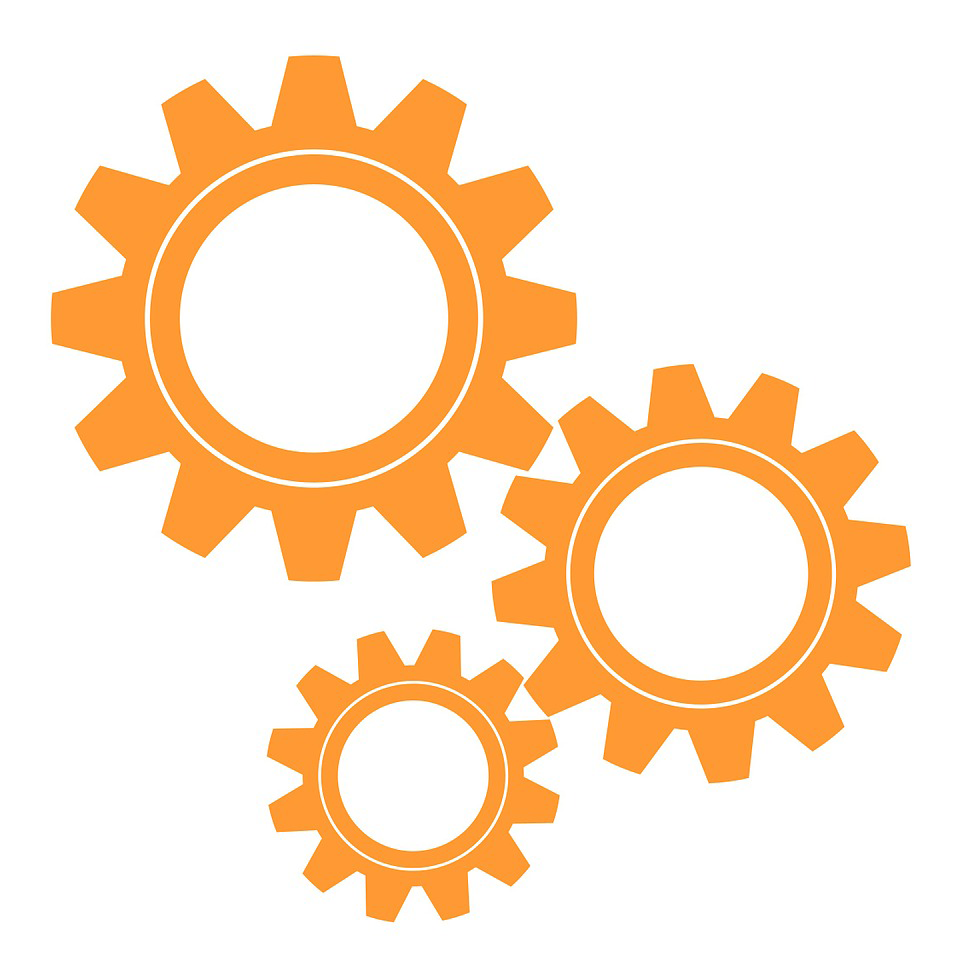 Virtual Training- What is an IEP?
Saturday, Nov. 14, 2020, 10 a.m.-12:30 p.m.
Foster, adoptive and kinship parents are invited to attend this training session led by FCPS staff to learn more about when to explore an IEP, what services are available, who determines the child's program, and more. For more information, please contact Terri Williams-Henderson by email or call 703-324-7481.
Foster Parent College (FPC) is a great way to obtain training on key topics from the safety and comfort of your home. FPC provides newly approved and seasoned foster parents with a curriculum designed to build new skills and reinforce information acquired from New Generation PRIDE (formerly PRIDE). As approved foster parents with Fairfax County, all classes are free and available to you 24/7. We plan to email you weekly with in-service training suggestions; however, you may choose to take any class you believe will be helpful for your own personal growth and development.
If you have questions or need support accessing FPC, please reach out to one of the in-service trainers: Palinda Belcher or Terri Williams-Henderson. You may also contact FPC on 541-343-6636 or toll free on 1-800-777-6636 for technical difficulties. As always, once a class is completed, please email the certificate to either Palinda Belcher (if your last name begins with A-J) or Terri Williams-Henderson (if your last name begins with K-Z).
Orientation
Inservice (For certified Fairfax County foster parents. Registration required.)
Learn more and save the dates for upcoming trainings and conferences.
SUGGESTIONS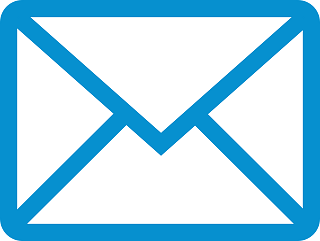 What do you want to see in Foster Family News?
Submit your suggestions to Angela Morlu.
IN CASE YOU MISSED IT
Check out past issues of Foster Family News.