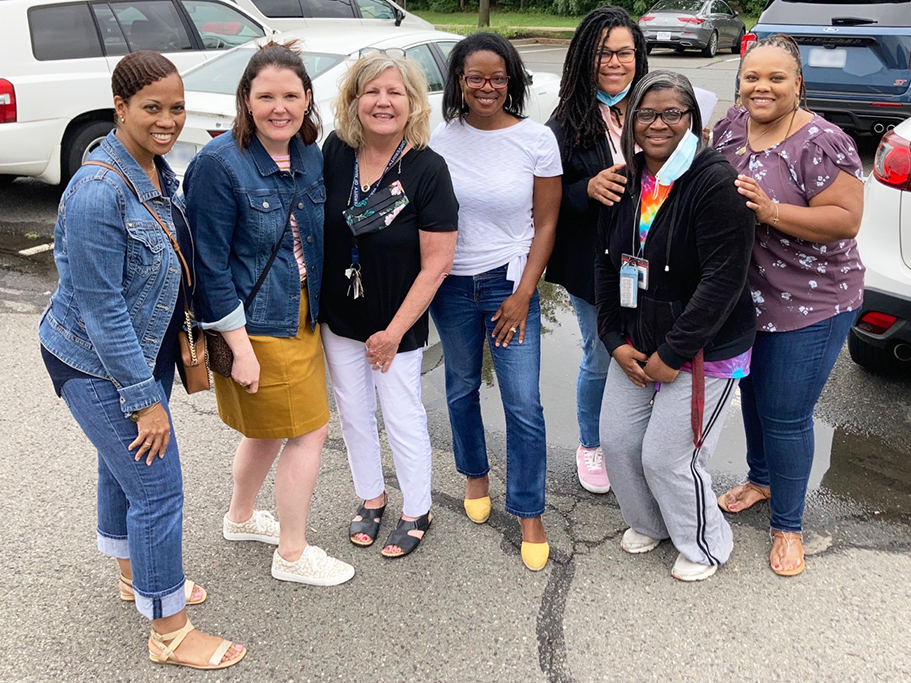 On the morning of Saturday, June 12, Foster Care and Adoption (FCA) staff joined with community volunteers and partners from Foster the Family DC and Grace Covenant Church in Chantilly at the church. All foster families certified through Fairfax County FCA were invited to this celebratory event!
Behind the scenes in the weeks leading up to the event, the generous communities at Grace Covenant Church and Foster the Family DC purchased goodies and gathered to put together over 100 Family Movie Night themed gift baskets – enough for each foster family to receive one! Several FCA staff helped with the on-site packing party. Each basket included popcorn, candy, fruit snacks, gift cards for pizza, ice cream, and movie rentals.
Families who arrived at the church on Saturday were greeted by a team of enthusiastic volunteers waving signs and cheering them on. Each family remained in their cars to receive the emotional support along with the fun gifts. It was great fun to see families face to face and show just how much you are loved.
We greatly appreciate all that you do for the children in your care. If you weren't able to come out in person on the day of the event arrangements will be made to make sure that everyone who wants a basket can claim it. 
Check out this video created by the event's sponsors to see more about how the day went.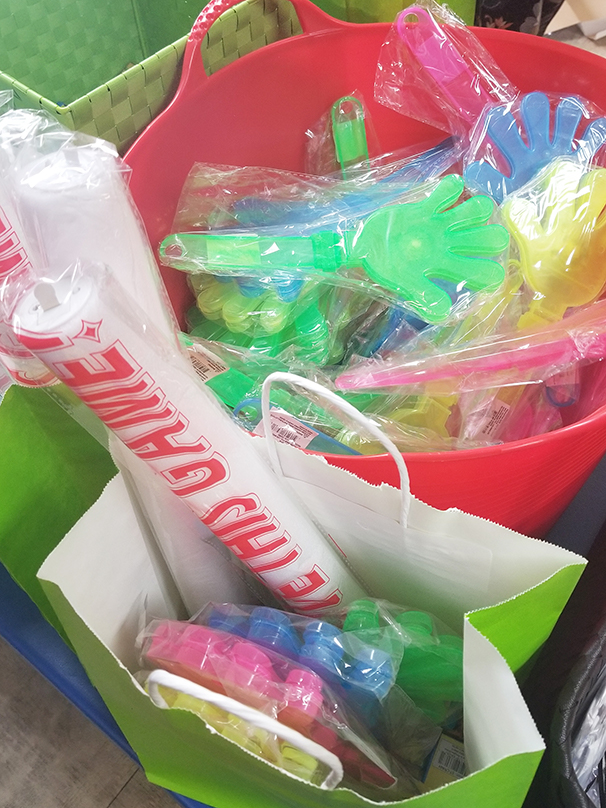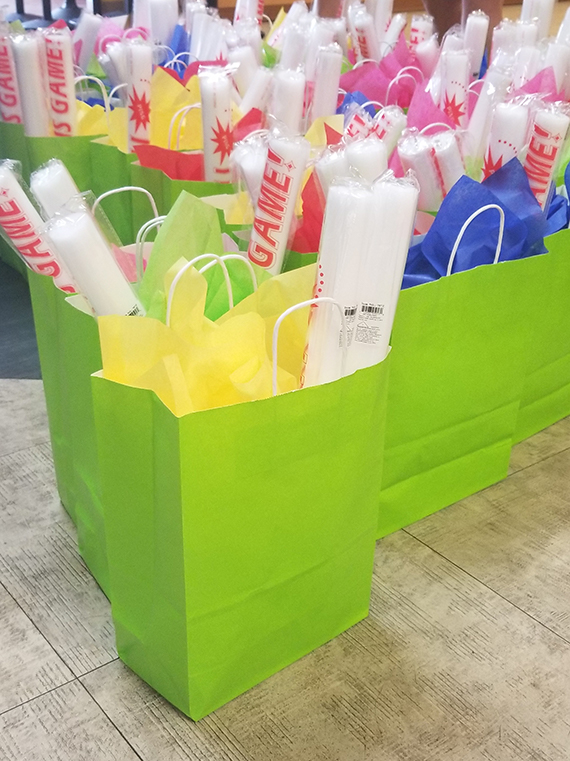 ---
This article posting is part of the Foster Family News monthly newsletter designed to keep foster parents informed about all the new and notable happenings in Fairfax County.
Learn about what the Foster Care and Adoption program has planned for foster families - stay on top of trends, participate in trainings and learn about policy changes.