(Posted 2021 November)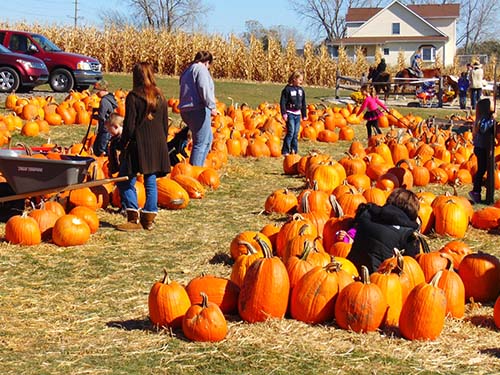 It's already November and the holidays are right around the corner. It's easy to fall into the trap of making the season all about material things. Research like a University of Toronto study featured in Science Daily shows that it is better to focus on special experiences and time with loved ones rather than the latest toys or gadgets. Consider these additional reasons for spending time and not buying things:
When families spend time together with children it translates into improved performance in school and gains in social-emotional development including an increased capacity to understand, express, and manage emotions and to develop meaningful relationships with others.
Children's brains are constantly changing. The conversations and experiences they have with adults help form the mental connections they need to understand the world around them.
Most parents and caregivers have seen first-hand that no matter how many toys a child has, that child often has only a few favorite toys that they choose to play with.
When adults are constantly buying the latest toys for their children, too often they find themselves and their children overwhelmed with the clutter and their children are distracted from hands-on creative play.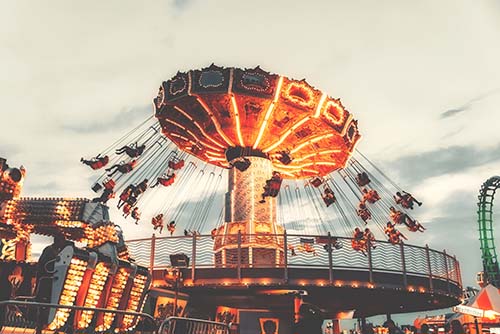 Gift giving fosters relationships between people, and the emotional connection from a great experience is unparalleled. Think about the excitement of a concert, or the joy of a trip to an amusement park, or the awe of experiencing a natural wonder with a loved one.
Instead of fighting the crowds in the mall or shopping endlessly online for the perfect item, take that time to plan and experience a seasonal family activity. It could even be an activity that incorporates giving to others and cultivates gratitude.
The science of gratitude
"Gratitude is a thankful appreciation for what an individual receives, whether tangible or intangible. With gratitude, people acknowledge the goodness in their lives. In the process, people usually recognize that the source of that goodness lies at least partially outside themselves. As a result, being grateful also helps people connect to something larger than themselves as individuals — whether to other people, nature, or a higher power.

In positive psychology research, gratitude is strongly and consistently associated with greater happiness. Gratitude helps people feel more positive emotions, relish good experiences, improve their health, deal with adversity, and build strong relationships." Harvard Health Publishing – Giving thanks can make you happier.
The good news is that gratitude makes everyone happier! Researchers have discovered that gratitude and generosity increase when experiences are given instead of objects. 
So, if you are wondering what activities you can do with your children to increase their gratitude or which experiences you can gift them in the place of the latest video game or hottest toy, we have a few suggestions:
Family activities that encourage giving
Write holiday cards for the military or elderly. 
Take pottery making classes as a family.
Bake holiday cookies or other treats together to share with friends or neighbors.
Make ornaments and decorate the house together.
Make holiday presents for family and friends together.
Visit the library or bookstore to pick out new or used books or puzzles to read or solve together.
One of our favorites: Adopt-A-Family for the holidays!
Experiences make the best gifts
A subscription for a book bundle, magazine, or busy box to read or assemble as a family. 
A board game or puzzle to do as a family.
Lessons or equipment for swim, sport, dance, music, etc.
Homemade gift cards for your child's favorite outdoor activity.
Trampoline jump passes for the whole family.
Visit seasonal festivals or fairs.
Restaurant gift card for the family.
Local or national state park passes for a year.
Coupon for a day out for each child with a special relative such as a grandparent, aunt, or uncle.
Handmade museum passes (free admission in D.C.).
---
The Parenting Education Programs is now enrolling for classes that begin in Winter 2022. Join us for more information about positive and effective ways parents can interact with and encourage their children at every age and stage of development. We would love to hear from you. If you have questions or feedback about the topic in this article, send an email to us.
---
This posting is part of the Department of Family Services' Community Corner where you'll find timely information about upcoming events, parenting and wellness tips, programs and services, and more! Share these helpful posts with your friends and family. Don't miss out on future postings! Sign up today!
For
media inquiries
, contact Department of Family Services' Public Information Officer
Amy Carlini
by
email
, office phone 703-324-7758 or mobile phone 571-355-6672.
---