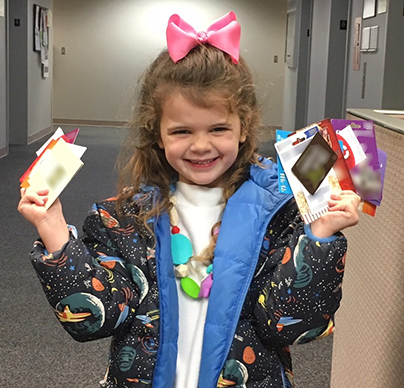 What is the Adopt-A-Family program?
The Adopt-a-Family Program was developed to help children and families who are in need of clothing, food and toys for the holidays. It supports families who are working with Fairfax County Department of Family Services, Children Youth and Families Division.
With the help of the community, this program has expanded its mission since its inception in 2006. Volunteer & Partner Services works within the community to help these families in times of need, not just during the holiday season.