The new location of Lewinsville Adult Day Health Care is officially open. We invite the entire community to stop by to see our new facility. Located at 1611 Great Falls Street in McLean, the building is nestled in a residential neighborhood. Caregivers who live or work in the McLean, Tyson's, Vienna and Falls Church areas have a state-of-the-art resource for their loved ones who require daytime care. Here are some of the features.
Indoor Walking Path
Participants can enjoy exercise, even in bad weather. The large windows look out to a neighboring child daycare playground so participants can enjoy the sights and sounds of children playing.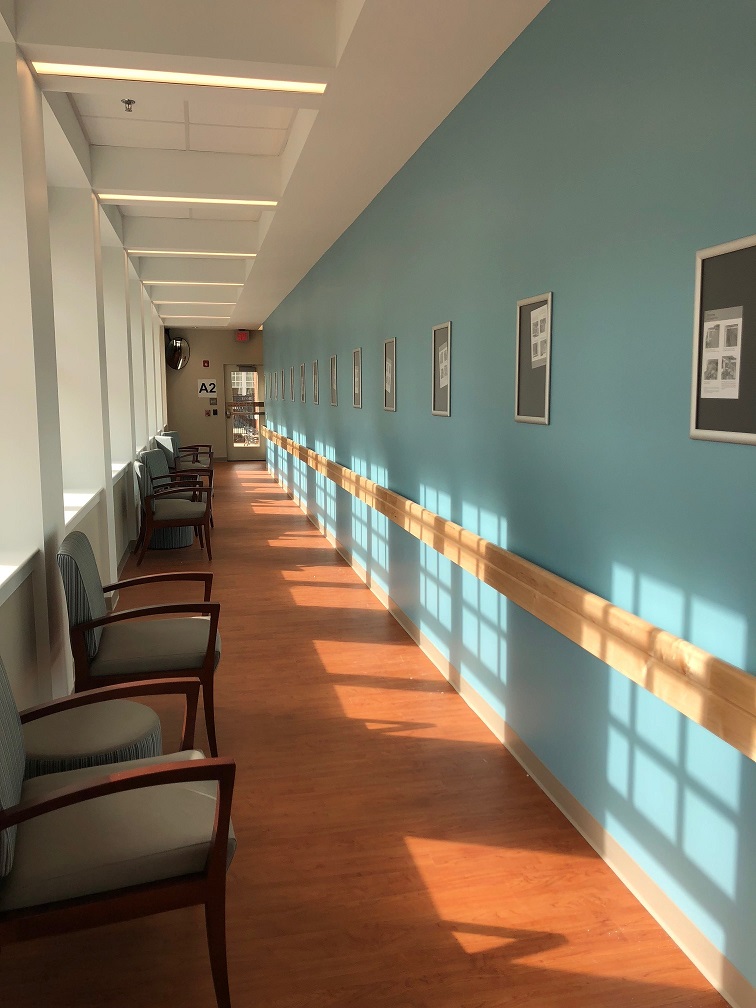 Gated Garden with Fountain
With bird feeders to attract feathered friends, flowers, and the trickling sound of a fountain, the new garden is a fabulous place for participants to enjoy a calming sensory experience.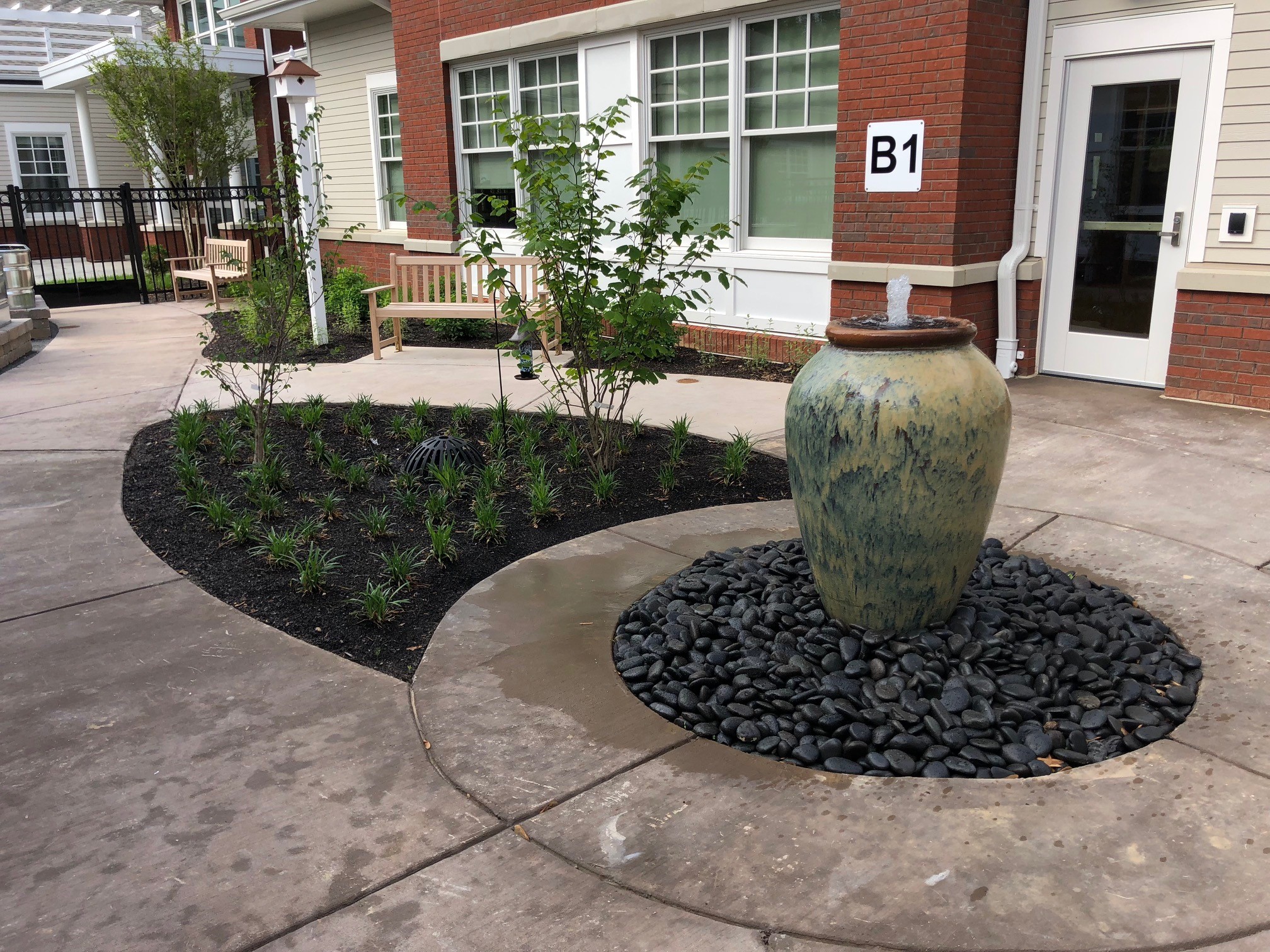 Craft Room
We have the ability to take up new hobbies and interests throughout our life. That's why the new Lewinsville Adult Day Health Care features a craft room, piano and other musical instruments and a library with computers.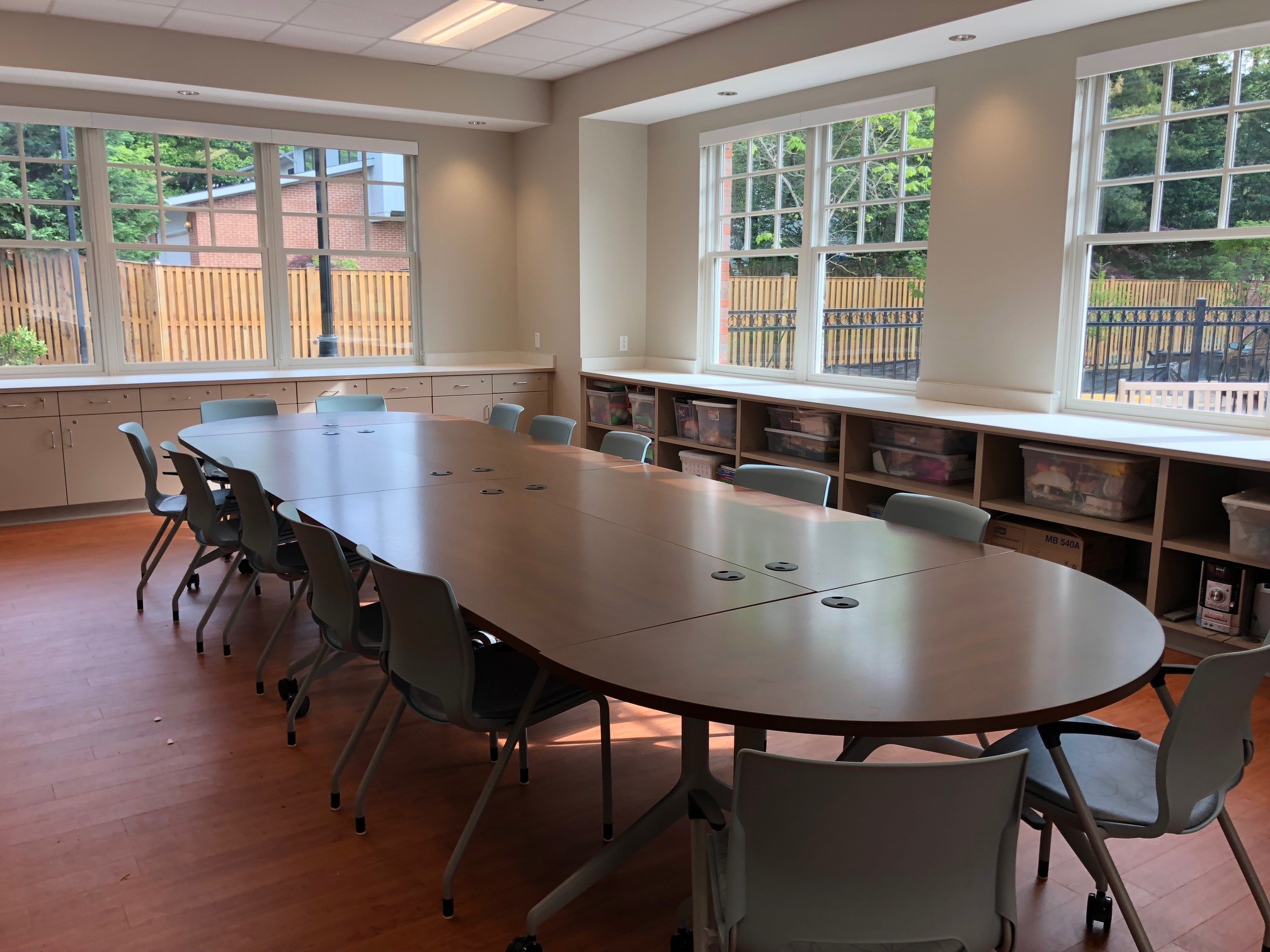 Great Room
Socializing is a key component of memory care. Our great room is comfortable, spacious, and ideal for having a conversation with one friend or 15 friends.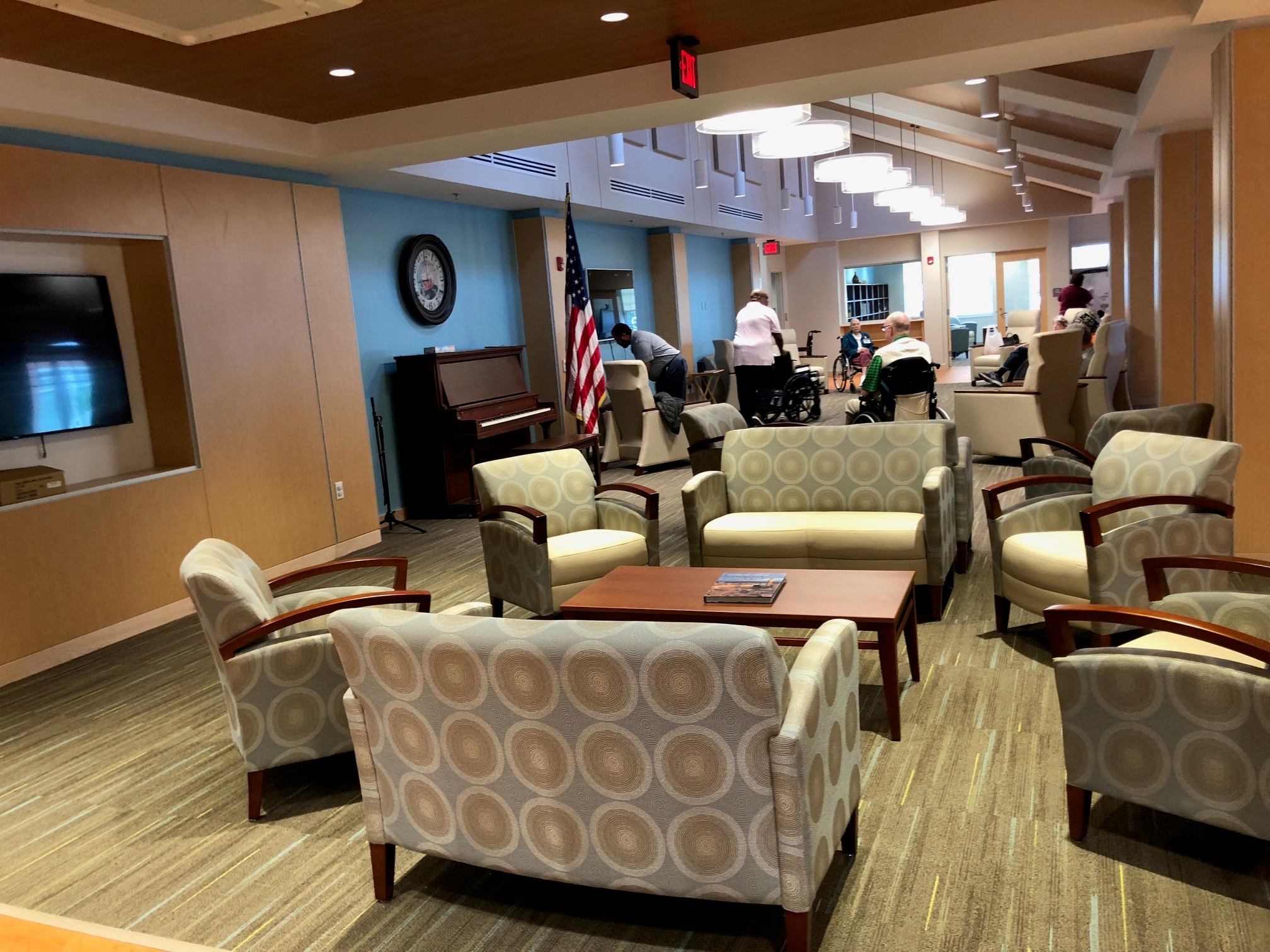 Join us for lunch in Lewinsville and check it out for yourself! Potential participants and their caregivers are invited to join for lunch on is. Make your reservation today.
In addition to Adult Day Health Care, the Lewinsville Center is home to a Senior Center and two child day cares.