Kevin loves the music of Motown, especially The Temptations. He enjoyed a decades-long career in politics — and was never shy about volunteering.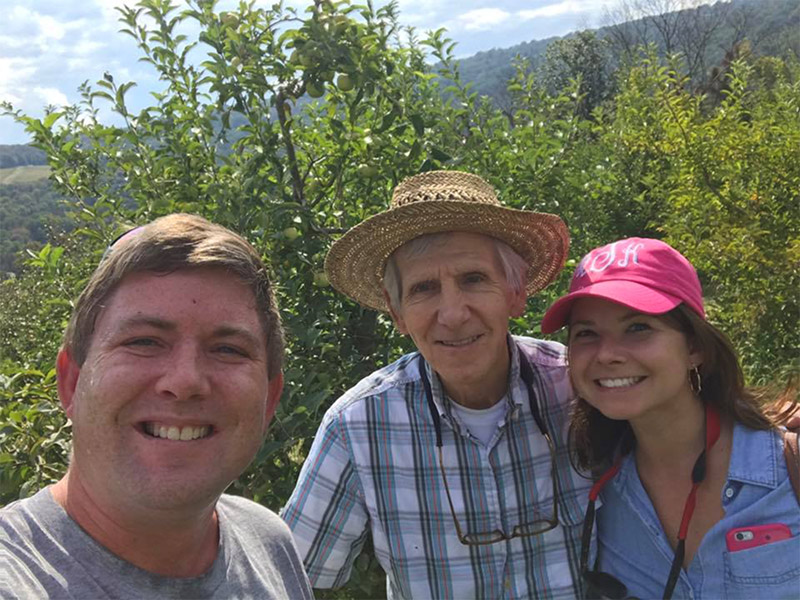 And it was that lifetime sense of contributing to the community that Kevin's son, Kip, tapped into when it was time to advance Kevin to a more intensive daily health care routine.
Kevin moved in with Kip after Kevin's mother passed away, and it became apparent that Kevin had some memory issues. Kip worked from home for nine months to help Kevin during the day. But when he accepted a new position that required a commute into the district, Kip needed to seek out care options for Kevin.
And that's how Kip's wife, Amber, found Kevin a new volunteer opportunity.
Following a significant amount of research exploring care options, Amber discovered the Lincolnia Adult Day Health Care Center and worked with the staff to enroll Kevin. But Kevin was reluctant to attend at first. So, the program manager suggested employing a technique known in nursing circles as therapeutic lying to get Kevin excited to attend.
When a person is suffering from dementia, everything feels more profound to them, said Jennifer Robinson, program manager. Our job is to create a calm and caring space for that person that engages them correctly. For Kevin, telling him he was volunteering got him in the door so he could begin realizing the health benefits of the program. We do what we need to do to ensure that each participant has an experience tailored to their needs and interests, each and every day.
The health benefits came quickly, according to Kip.
Kevin never slept well — he would sleep for about 40 minute stretches at night. Now, he goes to bed at 8 p.m. and sleeps through the night, Kip said. We needed an option that kept him engaged and busy all day, while also caring for his daily needs like meal preparation. It is a good fit for us.
Kevin feels comfortable knowing his dad is being cared for at the center.
Kelly, the office manager, is so friendly and helpful. She lets us know what's going on. If there is going to be a snow delay, early closing or something else, it is very informative. The transportation is great too. We're not always home when Kevin arrives home, and the driver always makes she he gets into the house and is safe, said Kip.
Learn more about the benefits of the Adult Day Health Care program by checking it out for yourself. Join us for lunch and a tour. We can't wait to meet you!