Welcome to Lincolnia Adult Day Health Care
Located at 4710 North Chambliss Street, Alexandria, VA 22312
703-914-0330
Hours: Monday - Friday, 7 a.m. - 5:30 p.m.
Caregiver Support Group meets the fourth Thursday of the month at 6 p.m.
What's Happening at Lincolnia?
Happenings and Announcements
There are many special visitors coming to Lincolnia this month, including singers, dancers and pet therapists. Contact us to get a copy of our monthly newsletter with the details, activities calendar and menu.
Lincolnia Stories
Maureen Barrett is a longtime volunteer with us in Lincolnia. In this video, she shares her experiences of giving purpose to others — all while she has enjoyed new purpose in her own life.
Our Staff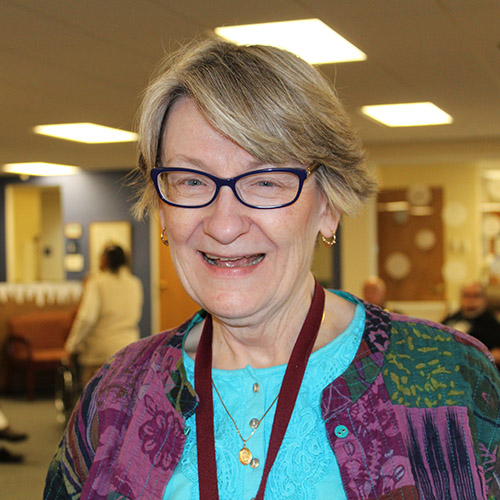 Susan Yohe, Center Nurse Coordinator, BSN
We needed to retire our Center flag, and created a special ceremony where we bestowed it to a participant who is a World War II veteran. I will never forget how moved he was by this gesture.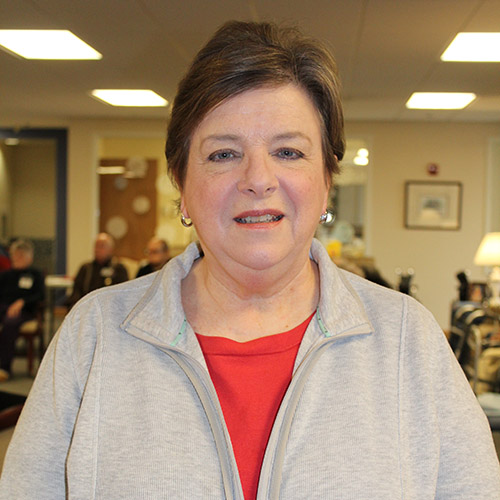 Martha Armstrong, Recreational Therapist, BS, Certified Therapeutic Recreation Specialist
I have been inspired by so many participants, but especially former teachers Winnie Spencer and Geneva Walker Jones.
Read more about Martha's experiences with these special participants.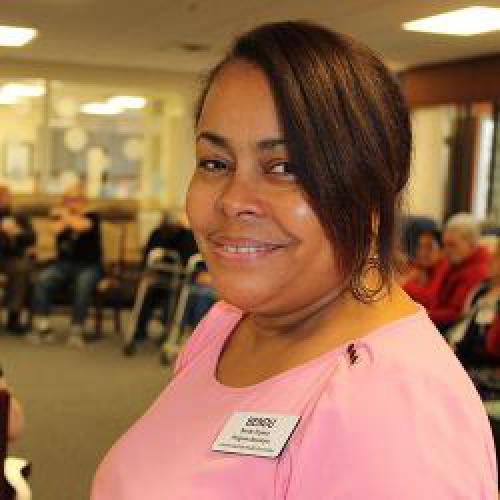 Sendu Fessya, Program Assistant, and Employee of the Year 2018
I am always delighted to see our participants' faces. I feel like I make a huge difference in their lives.
Learn what's happening in Herndon Harbor, Lewinsville and Mount Vernon.