Drop-Off Your Housing Paperwork Anytime - Whether Our Offices Are Open Or Not!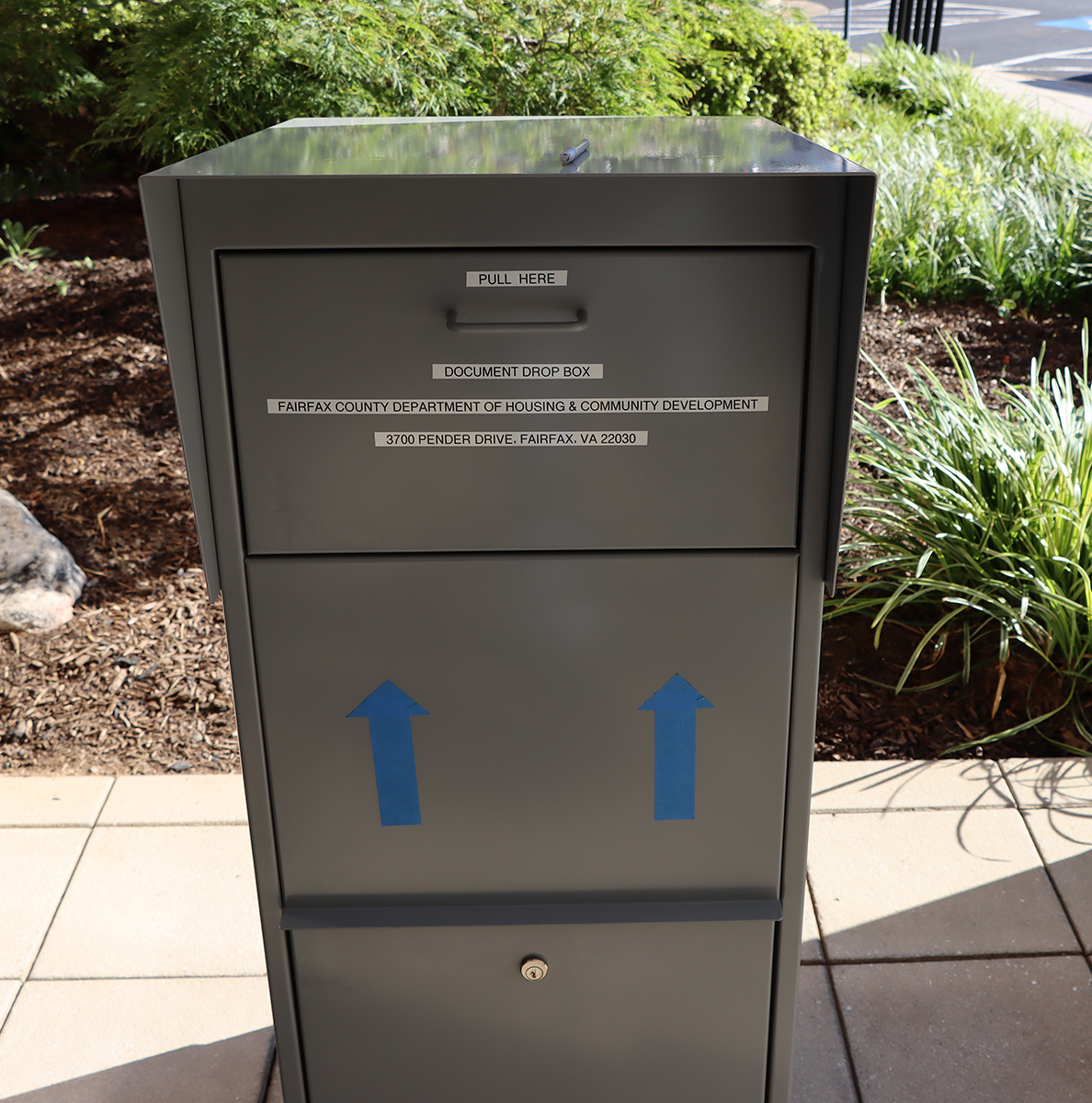 The Fairfax County Housing Drop Box offers an easy way to securely deliver a variety of housing documents without having to send it through the mail. These secure drop boxes are checked regularly each day and are placed at the following locations:
Fairfax County Redevelopment and Housing Authority
3700 Pender Drive
Fairfax, VA 22030
The box is located to the right of the main entrance to the building.
 
The Gerry Hyland Government Center
8350 Richmond Highway
Alexandria, VA 22309
The box is located in the building lobby. 
| | |
| --- | --- |
| DO Deposit | DON'T Deposit |
| Completed Recertification and Intake Applications | Cash or Checks |
| Supporting Documents (examples may include: pay stubs, award letters, etc.) | Original Identification Records (Photo IDs, Birth Certificates, Passports, etc.) |
| Copies of identifying documents |   |
| Requests for Tenancy Approvals, Leases and other Landlord Documents |   |
| Notes and Inquiries About Open Waiting Lists and Application Status |   |
ALL materials placed in the drop box must be in a sealed envelope.
Please include the name of the head of household and T-code (if applicable) on the outside of the envelope.