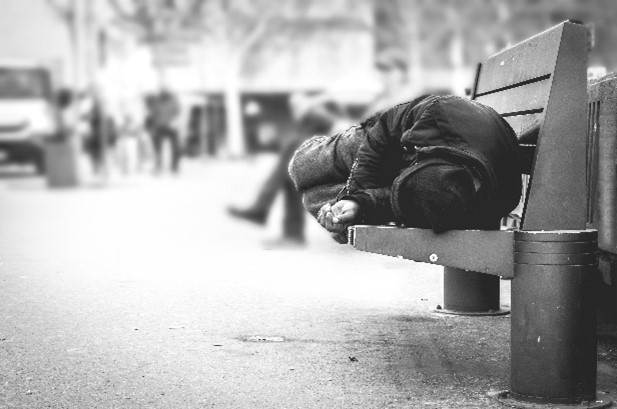 For more than 15 years, the Fairfax County Hypothermia Prevention Program has prevented death and serious injuries among Fairfax County's most vulnerable residents by ensuring that no one must sleep outside during the winter months. As overnight temperatures begin their descent into the winter months, hypothermia shelters are preparing for the 2021-2022 program season – beginning December 1, 2021 and running through March 31, 2022.
While many individuals who are experiencing homelessness may have access to warm, safe accommodations through friends, family and other programs and services, more than 1,000 residents rely on the Hypothermia Prevention Program to avoid being exposed to the harsh and dangerously cold winter weather. Last year, the Hypothermia Prevention Program served an average of 215 guests per night.
"The Hypothermia Prevention Program provides warm shelter, food and other supportive services to connect guests to a variety of basic needs to include clothing, employment, housing and more," said Tom Barnett, Deputy Director of the Fairfax County Department of Housing and Community Development. "These services are made possible through the extraordinary assistance and contribution of local non-profits, houses of worship, and dozens of volunteers to work tirelessly to ensure that nobody should have to sleep outside during the winter."
The following shelter locations will be open for the 2021-2022 Hypothermia Prevention Program season:
Eleanor Kennedy Shelter (Fort Belvoir)
Rising Hope United Methodist Mission Church (Alexandria)
Embry Rucker Community Shelter (Reston)
North County Human Services Center (Reston)
Bailey's Shelter and Supportive Housing (Falls Church)
Additional locations and will also be available throughout the season. For complete details – including hours of operation and contact information, visit the Hypothermia Prevention Program website.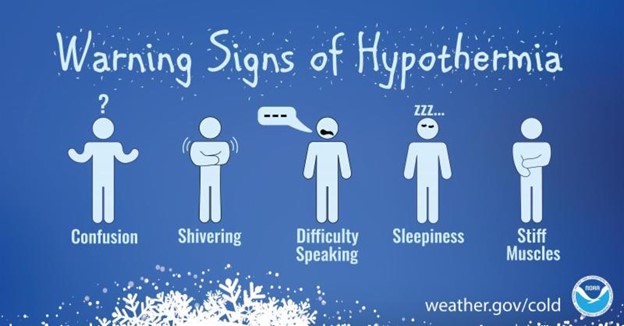 If you observe an unsheltered individual experiencing any of the following warning signs of hypothermia, please contact Fairfax County's non-emergency Police phone number at 703-691-2131.
Shivering  
Exhaustion
Confusion
Fumbling hands
Memory loss
Slurred speech
Drowsiness