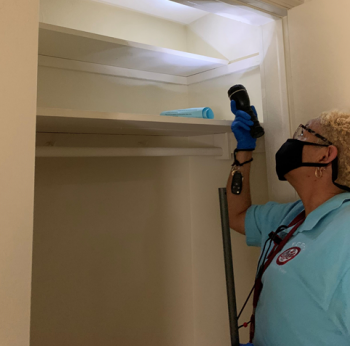 Before a tenant can move into a unit in the federal Housing Choice Voucher (HCV) program, as well as certain other properties owned or subsidized by the Fairfax County Redevelopment and Housing Authority (FCHRA), it must be inspected to ensure that it meets the U.S. Department of Housing and Urban Development's (HUD) minimum Housing Quality Standards (HQS). These standards are established to ensure that homes are decent, sanitary and safe for tenants to occupy. 
Homes may not be occupied and rent payments cannot be processed until they pass the initial move-in inspection. After passing an initial move-in HQS inspection, homes are typically re-inspected every two years unless a safety concern or maintenance issue is reported.

If a unit fails an inspection (either the initial move-in inspection or a follow-up inspection) the landlord will need to make the required repairs and have the unit re-inspected within a designated timeframe (usually 30 days). Rental payments from the FCRHA can only be processed for homes that pass an HQS inspection.