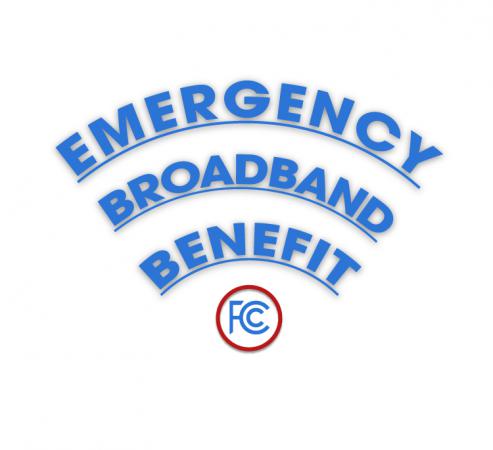 On May 12, 2021, the Federal Communications Commission (FCC) launched a $3.2 billion Emergency Broadband Benefit Program (EBB). The EBB is designed to help households in need obtain a discount on monthly Internet access and on a computer or tablet. You can click here to see the latest EBB program updates from the FCC and here for the FCC's consumer FAQ. 
Apply. Applications can be submitted in three ways:
Contact your preferred participating broadband provider directly to learn about their application process. Here is the list of other participating broadband providers in Virginia.
Go to GetEmergencyBroadband.org to apply online and to find participating providers near you.
Call 833-511-0311 for a mail-in application, and return it along with proof of eligibility to: Emergency Broadband Support Center P.O. Box 7081 London, KY 40742
Eligibility. To qualify, a member of the household must meet one of the eligibility criteria below:
Benefits. Eligible households can receive discounts of up to $50 a month for broadband service and a one-time discount of up to $100 on a computer or tablet. The EBB is limited to one monthly service discount and one device discount per eligible household. These benefits will end once the program funds are exhausted, or six months after the Department of Health and Human Services declares an end to the pandemic, whichever comes first.

About the EBB. The EBB was created as part of the Consolidated Appropriations Act of 2021 signed into law at the end of 2020. Specifically, Congress tasked the FCC with developing a new $3.2 billion program to help U.S. households that are struggling to pay for internet service during the Covid-19 pandemic. The FCC sought public comments and, on February 25, 2021, unanimously voted to adopt a Report and Order implementing the program. See the FCC's Press Release here and Fact Sheet here.