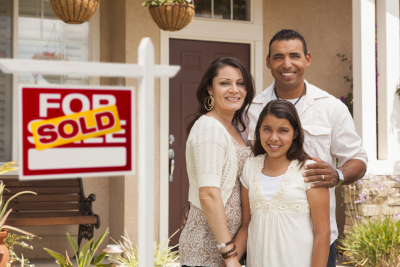 The Fairfax County Redevelopment and Housing Authority (FCRHA) was recently awarded an allocation of $10 million in funding to help qualified first-time homebuyers purchase a home in Fairfax County. The funding, set aside by Virginia Housing through the Sponsoring Partnerships and Revitalizing Communities (SPARC) program, can be used to buy down the interest rate by 1% for first-time homebuyers who meet Virginia Housing's eligibility and underwriting requirements.
"A stable home is a major contributing factor to positive outcomes in every aspect of our lives – from financial self-sufficiency to the overall health, well-being, and development of residents, families and communities," said Tom Fleetwood, Director of the Fairfax County Department of Housing and Community Development. "We are proud of the ongoing partnership and collaboration we have with Virginia Housing to continue to make the reality of homeownership more attainable for our first-time homebuyers looking to get a foothold in a challenging housing market."
Through this collaboration, the FCRHA is able to sponsor prospective homebuyer loan applications for reduced interest rate mortgage loans originated through Virginia Housing and its lending partners. These loans are not issued by the FCRHA. A reduce rate loan enhances a qualified buyer's purchase power and reduces their monthly mortgage payment. The maximum sales price for new and existing homes under SPARC is $500,000.
Since 2019, the FCRHA has partnered with Virginia Housing to sponsor homeownership assistance loans through a number of programs. Since late 2019, 88 households have received loans at lower interest rates through $30.3 million in funding. The average mortgage loan amount has been $347,237. Based on this average, it is anticipated that the $10 million awarded through SPARC can serve approximately 29 households. The SPARC program is self-funded by Virginia Housing, using its own resources (no state taxpayer dollars are needed).
Virginia Housing lenders in Fairfax County have been advised of the availability of funds through FCRHA. First-time homebuyers interested in learning more about the availability of these funds and their eligibility may contact a Virginia Housing lending partner listed on their "Find a Lender" web page.