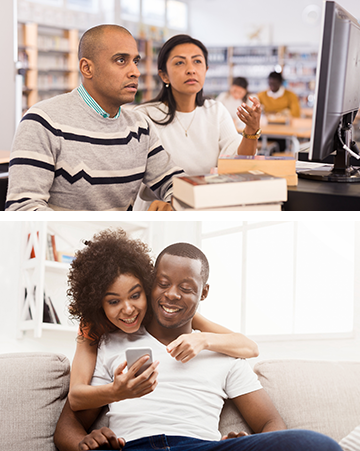 The Fairfax County Redevelopment and Housing Authority (FCRHA) will be accepting new tenant applications for selection to the Rental Assistance Demonstration (RAD) program waitlist. Applications will be accepted online only beginning at 8 a.m. on June 7 and ending at 11:59 on June 13. There are no application fees and anyone may apply.
The RAD program provides 1,060 units of publicly owned housing to low-income households. Units include both single and multi-bedroom (up to four) townhouses, garden apartments, and condominiums located in communities throughout Fairfax County.
Applications received during the one-week application period will be entered into a computer-generated random drawing for selection to the waitlist. No more than 2,500 applications will be selected at this time. In order to obtain a unit under the RAD-PBV program, applicants must meet all eligibility criteria at the time their name is selected from the waiting list to receive a unit.
The program generally serves households with incomes of up to 50 percent of the area median income (approximately $60,000 for a family of four). Tenants contribute 30 to 35 percent of their income for rent and the rest is received through a federal subsidy received by the FCRHA. Individuals receiving a unit through the program must meet all eligibility criteria at the time they are offered a home.
For additional information and application instructions and resources, visit www.fairfaxcounty.gov/housing/RADApplications.
###
Fairfax County is committed to a policy of nondiscrimination in all county programs, services and activities and will provide reasonable accommodations upon request. To request special accommodations, call 703-246-5000 or TTY 711. Please allow 48 hours in advance of the event in order to make the necessary arrangements