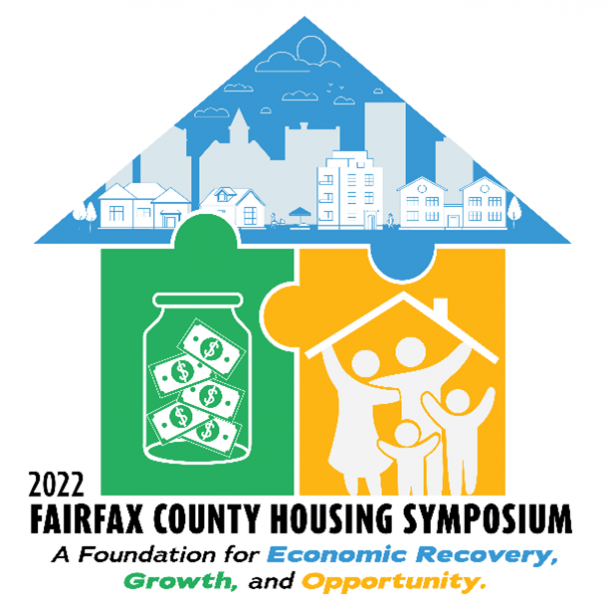 The Fairfax County Redevelopment and Housing Authority (FCRHA) is gearing up for another power-packed event at its annual Housing Symposium. The FCRHA, in partnership with Fairfax County Government and the George Mason University School of Business, has organized an event that will feature national and local leaders, housing industry experts, advocates, and more to discuss several key topics facing Fairfax County and housing authorities across the country, including:
Enabling Economic Mobility through Affordable Housing
Narrowing the Wealth Gap through Homeownership
Expanding Opportunities through Innovation in Policy, Design, and Development
The Symposium will include keynote remarks from Deputy Secretary Adrianne Todman from the U.S. Department of Housing and Urban Development, Congressman Gerry Connolly (VA-11), and Fairfax County Board of Supervisors Chairman Jeff McKay, and a diverse group of panelists representing:
Amazon
Beazer Homes
Fairfax County Economic Development Authority
Fairfax County Government
Habitat for Humanity
Housing Forward Virginia
McGuireWoods Consulting
Metropolitan Washington Council of Governments
Northern Virginia Association of Realtors
Northern Virginia Community College
Onion Flats
Uplight
Virginia Housing
Virginia Realtors
"We are privileged to have assembled an impressive roster of leaders, colleagues, and partners to help us advance our work of providing safe, decent, affordable homes in all areas of Fairfax County," said FCRHA Chairman Melissa McKenna. "The 2022 Housing Symposium will take us on a deeper dive into industry best practices, solutions, and conceptual principles upon which we can form solid strategies to serve the housing needs and fill the gaps that exist within our community."
This year's event will be held virtually over Zoom on Thursday, March 17, 2022, from 9 a.m. to 4:30 p.m. For more information about the symposium and to register to attend, please visit www.fairfaxcounty.gov/housing/2022housingsymposium.