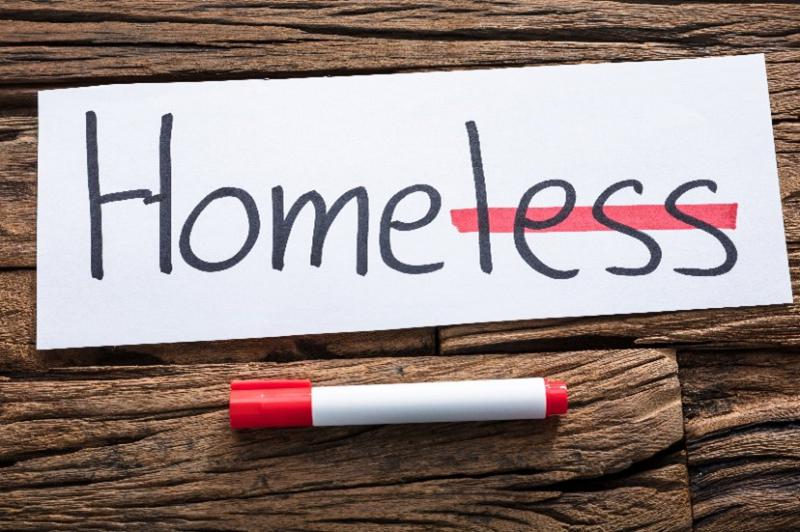 On March 14, the U.S. Department of Housing and Urban Development (HUD) announced over $2.6 billion in FY 2021 Continuum of Care (CoC) Competition Awards for several thousand homeless housing and service programs across the United States. The funding included $10 million going to the Fairfax County community to fully fund 19 existing projects, that provide rapid rehousing and permanent supportive housing services to individuals and families experiencing homelessness, as well as an administrative planning grant.
The allocation for Fairfax County represents a 9 percent ($842,143) increase from the previous year's funding level – primarily to support an expansion of Shelter House's Domestic Violence Rapid Rehousing program. All 19 of the fully funded projects perform a critical function to assist those experiencing homelessness to find housing opportunities and maintain stability.
"Hard luck can find anybody, anywhere. Individuals and families can become homeless due to a wide range of circumstances – some lose jobs, others are fleeing domestic violence, some experience catastrophic medical or financial hardships which restrict their ability to pay rent," said Tom Barnett, Deputy Director of the Fairfax County Department of Housing and Community Development. "The programs funded with these HUD resources can help these individuals find safe and affordable housing, assist with rent payments if necessary, and provide the supports and resources to help them stay housed and enhance self-sufficiency and stability."
Shelter House is among a lengthy list of community partners who provide crisis intervention, safe housing, and supportive services to individuals, families, and victims of domestic violence in Fairfax County. From its early beginnings providing food, blankets and warm clothing distributed from the trunks of their cars, Shelter House has continued to grow and serve as an active partner in providing critical assistance through its Domestic Violence Rapid Rehousing Program. The program provides housing location assistance, financial assistance, and ongoing case management and advocacy services to help victims and their children stabilize in safe, permanent housing following a period of homelessness. 
"Domestic violence affects 1 in 4 households in Fairfax County and has even been called a 'pandemic within a pandemic' due to the elevated levels of violence and coercive control victims have experienced during this time of increased isolation and financial strain," said Dani Colon, Deputy Executive Director of Shelter House.  "Over the last Fiscal Year, Artemis House, Fairfax County's only 24-hour emergency shelter for victims of domestic and sexual violence, stalking, and sex trafficking, saw an unprecedented number of victims needing services. This new funding will ensure our community is able to provide the critical support victims of domestic violence and their children need in order to obtain and maintain safe housing, heal from trauma, and rebuild their lives."
See Also: