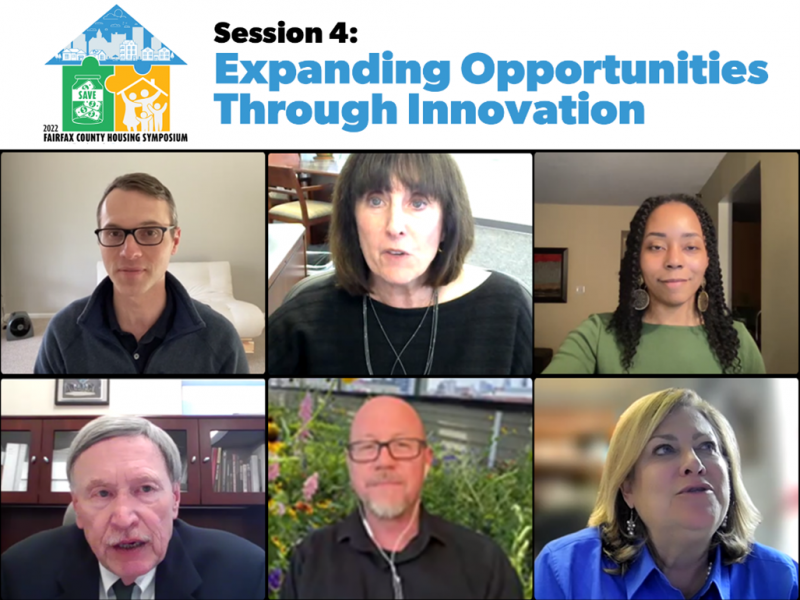 "We can't continue to do things as we've been doing them and still meet our goals. Fortunately, a lot of innovative activities have been focused on meeting our housing shortages, including innovations related to housing policies, design, land use, building technologies, and energy efficiencies."
- Barbara Byron, Director, Fairfax County Department of Planning and Development
 
"Compared to high-income customers, low- and moderate-income customers are much more likely to struggle to pay their electric bill. We saw similarly that there is a very high energy burden for some customers."
- Angela Amos, Director of Market Development and Regulatory Innovation, Uplight
 
"Preliminary estimates are that printing in 3-D is saving about 15 percent per square-foot in building [our] 1,200 square-foot home. The most exciting part about printing in 3-D is that not only is it cheaper and faster, but concrete confers additional long-term savings because it better retains temperature – saving on heating and cooling costs."
- Janet V. Green, CEO, Habitat for Humanity, Peninsula and Greater Williamsburg
 
"Zoning allowed us a density bonus because of our green roof that we put one of our projects [in another jurisdiction]. Why can't we do the same thing when it comes to high performance building, with a net-zero energy building? I think that would totally change the pro forma for a developer."
- Timothy McDonald, President and CEO, Onion Flats 
 
The 2022 Housing Symposium concluded with a glimpse into the future of affordable housing with a robust discussion of innovations in development, policy, land use, design, and software that will advance the goal of making housing more affordable for residents and developers alike. The panel took a look at emerging technologies and green building techniques that not only provide homes with affordable rents, but also create substantial savings on energy costs for residents. Panelists also tackled policy questions ranging from land use and zoning to incentives for creating tomorrow's homes today!
 
"I think that what our other panelists have brought to light today is that if the home isn't efficient, if [residents] are not monitoring their energy use and being able to make good decisions about it, the home isn't affordable," said Braddock District Supervisor James Walkinshaw. "If we can drive down energy costs, we can drive down overall costs and housing becomes more affordable for everyone."