An innovative development approach led to the creation of 240 modern, affordable apartments
 for low-income seniors in Fairfax County.
Fairfax County leaders joined with state and federal officials, Enterprise Community Development, and Fellowship Square to celebrate the much-anticipated grand opening and ribbon cutting of Lake Anne House. The community features 240 modern apartment homes for low-income seniors in Reston. The in-person event marked the end of a multi-year effort to redevelop the 1970s-era housing community and preserve affordable housing for older adults in Fairfax County.
"Lake Anne House is an example of the high-quality affordable housing we can build with ingenuity, tenacity, and partnership. It is what fixing our housing supply looks like - a demonstration of how we can work collaboratively at all levels to build and rehabilitate housing - project by project, block by block, community by community - across the country."

Deputy Secretary of Housing and Urban Development Adrianne Todman
U.S. Department of Housing and Urban Development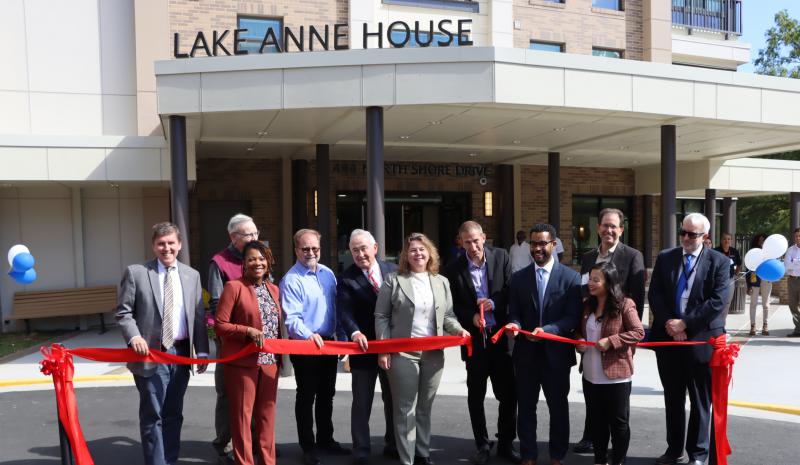 While Reston is now one of the most expensive zip codes in the state, residents at the Lake Anne House – many of whom live on Social Security or Supplemental Security Income alone, with an average income between just $10,000-$15,000/year – are able to live independently in the dynamic Reston community. In remarks made during the event, Steve McAvoy, a resident of Lake Anne House for over a decade, said, "The residents are so grateful for our bright and beautiful new apartments in this incredible modern building. We are so thankful for the enormous hard work done by so many people that allows us to continue to live as citizens of our Reston community that we love so much."
"Over the last 50 years, this property has been home to more than 1,200 older adults. This is an essential component within Reston that provides the opportunity for older adults to continue to be a part of the community as they get older and have more limited means; to live near family and friends; and to have the advantage of exceptional medical care, transit, and all of the very best neighborhood amenities Reston has to offer."


Commissioner Richard Kennedy
Fairfax County Redevelopment and Housing Authority
The new Lake Anne House includes 56 studios, 178 one-bedroom and six two-bedroom apartments. Enhancements include numerous amenities for its older adult residents, including a fitness center, arts and crafts room, social hall, sunroom, game room, outdoor terrace, wellness clinic for visiting medical professionals, and on-site management and resident services offices. All units incorporate Universal Design standards, which were not in place when the original building was constructed in the 1970s. Fifty-four of the 240 units are fully handicap accessible, and the building is Earthcraft and EnergyStar© certified.
"I'd like to thank the development team for all the community engagement that went into this project as the community poured over every conceivable detail during the project's planning and design phase. Your respectful collaboration and inclusion of the community throughout the process is a fantastic example of how affordable housing projects like these can work for everyone."


Hunter Mill Supervisor Walter Alcorn
Fairfax County Board of Supervisors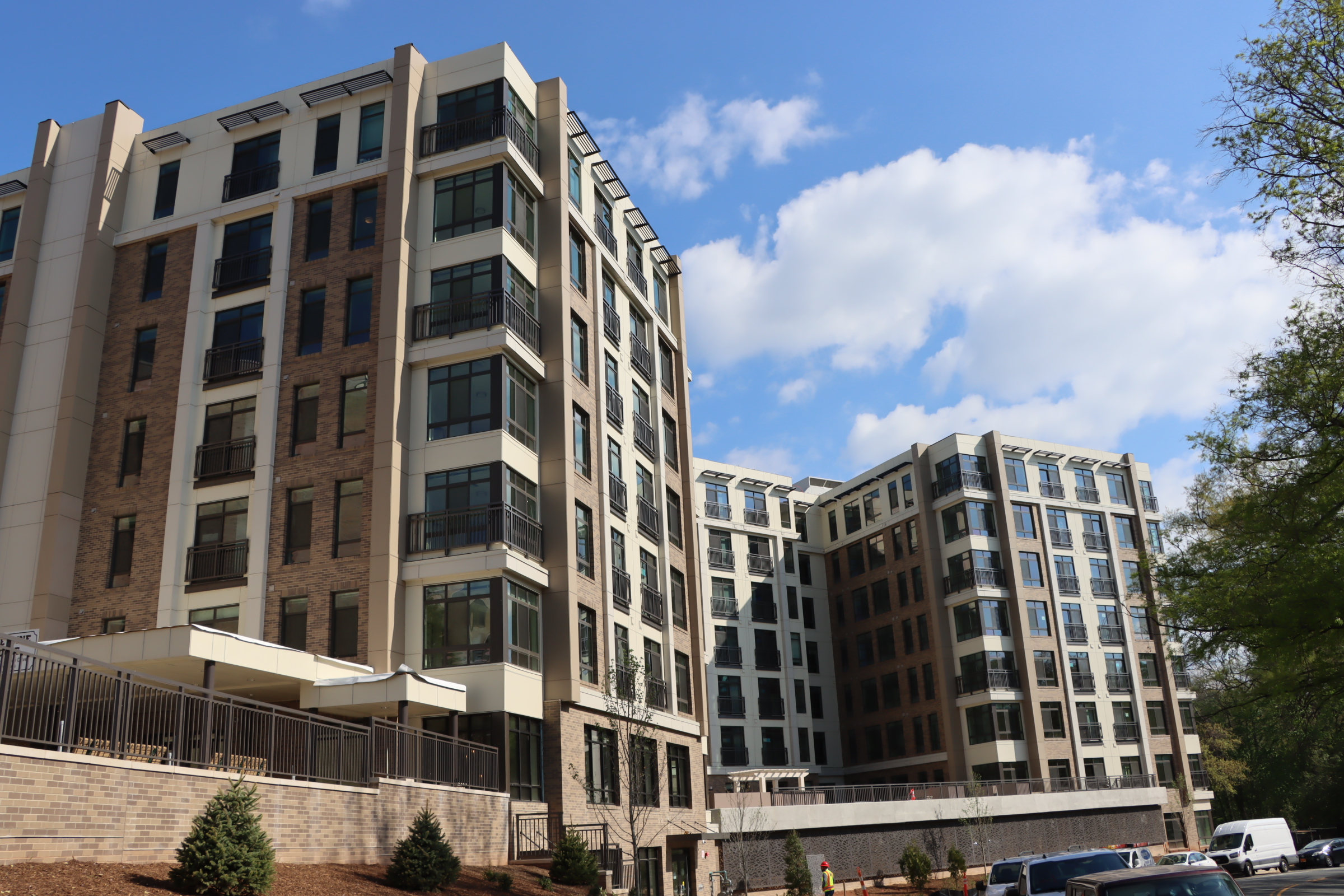 Fairfax County and the Redevelopment and Housing Authority played a critical role to fully finance more than 50 percent of the project through the issuance of a $3 million Housing Blueprint loan, coming from local funds allocated to support affordable housing development, and awarding 122 project-based vouchers. Key partners in the effort also included Virginia Housing, the Virginia Department of Housing and Community Development, Capital One and the U.S. Department of Housing and Urban Development (HUD).
"Partnerships are a crucial factor in achieving the remarkable success we continue to have in Fairfax County, and there is no better example of this than the new Lake Anne House. We had the right partners come together – leveraging local, state, and federal resources along with private capital – to deliver a beautifully designed community with amazing amenities that sets a new standard for affordable living for older adults."


Chairman Jeffrey C. McKay
Fairfax County Board of Supervisors
Residents were provided relocation support and moved from the original building to the new Lake Anne House in phases over the summer. Demolition of the now vacant circa-1970 buildings on the east half of the site will occur by the first quarter of 2023, and the land will be sold for future townhomes to a third-party homebuilder.