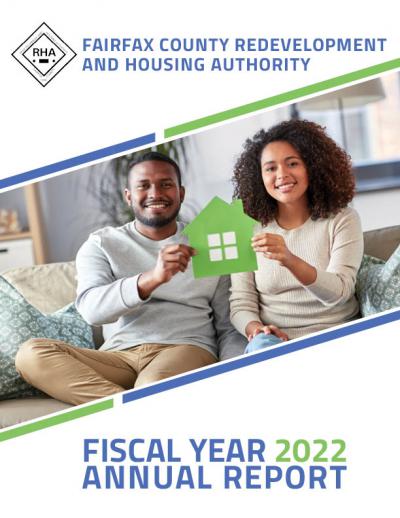 The Fairfax County Redevelopment and Housing Authority has released its Fiscal Year 2022 Annual Report, highlighting the achievements accomplished over the year.  The report includes feature articles highlighting the value of rental assistance and homeownership opportunities to individuals and families living in our communities.  The report also highlights the extraordinary efforts throughout the year to continue to develop and preserve affordable housing as the FCRHA and Fairfax County work towards the goal of creating 10,000 new affordable homes by the year 2034 and to preserve the current stock of affordable housing. 
"The FCRHA continued to move forward at an unprecedented pace throughout Fiscal Year 2022 in the development and preservation of affordable housing. These efforts, along with increasing homeownership opportunities and rental assistance, were key to ensuring that households can afford housing and live in areas of opportunity. Our commitment to inclusivity and equity will continue to guide our work in helping to create strong communities.  This could not have been done without the remarkable partnerships of federal, state and local governments; the nonprofit and faith communities; the residential development industry; corporate neighbors; and our residents."

- FCRHA Chairman Melissa McKenna and Tom Fleetwood, Director of the Fairfax County Department of Housing and Community Development
Click HERE for the complete report.