MEDIA ADVISORY: Fairfax County to Host Groundbreaking for Historic Affordable Housing Community at One University
Contact: Ben Boxer (703-246-5092)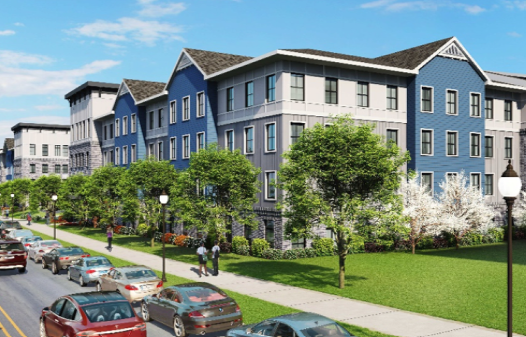 Fairfax, VA (January 23, 2022) – The Fairfax County Redevelopment and Housing Authority (FCRHA), in partnership with SCG Development, announce the Groundbreaking Celebration for the affordable housing development project known as "One University" on Thursday, January 27, 2022. Speakers will include:
Chairman Melissa McKenna, Fairfax County Redevelopment and Housing Authority
Chairman Jeff McKay, Fairfax County Board of Supervisors
Braddock District Supervisor James Walkinshaw, Fairfax County Board of Supervisors
Steve Wilson, President, SCG Development
Former Braddock District Supervisor John Cook
Dr. Gregory Washington, President, George Mason University
Marvin Turner, Director, National Capital Area, U.S. Department of Housing and Urban Development
Art Bowen, Managing Director of Rental Programs, Virginia Housing
The development of One University – undertaken through a public-private partnership on land owned by the FCRHA - includes the demolition and redevelopment of 46 units of affordable housing adjacent to George Mason University. The project will deliver 120 affordable multifamily apartments, 120 affordable independent living senior apartments, 333 units of student housing, and meeting space for the FCRHA. The 240 units of affordable housing will be developed, owned, and operated by SCG Development. The student housing will be developed by RISE.
This is the first federally subsidized community under the Rental Assistance Demonstration–Project Based Voucher (RAD-PBV) program to receive HUD approval for demolition and development. Throughout the project's development phase, the FCRHA worked closely with the U.S. Department of Housing and Urban Development (HUD) to create a new process whereby countless other RAD-PBV-subsidized properties can preserve and expand affordable housing in communities across the nation.
The development of One University also represents a significant local investment in affordable housing. In addition to the dedication of public land, the FCRHA has issued $20 million in revenue bonds, contributed $6.5 million in local Housing Blueprint funding, and awarded 71 project-based vouchers (46 specifically under RAD-PBV) to help finance the development of One University.
EVENT DETAILS
Event:                         One University Groundbreaking Celebration
Date:                           Thursday, January 27, 2022
Event Time:                The event will begin promptly at 1 p.m.
Event Location:         St. Edwards Place, Fairfax, Virginia 22030

Parking:  There will be no general parking available at the construction site where the groundbreaking will take place. Event Parking has been permitted in Parking lots M, O, and P surrounding the George Mason University Field House. The entrance is directly across University Drive from the event location. Attendees may park in any available space in those lots.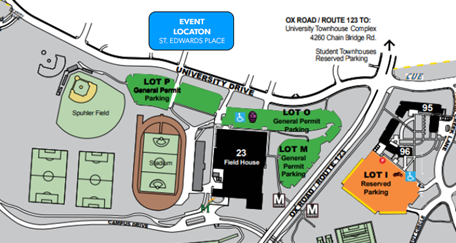 RSVP:   Please call Ben Boxer at (703) 246-5092 to coordinate logistics.
IMPORTANT NOTE:  This is an outdoor event on an active construction site. Please come dressed warmly with sturdy shoes. Vests and hardhats will not be required. We will be observing social distancing and encourage all attendees to wear a facemask (there will be a limited supply available).
 
###

About the Fairfax County Redevelopment and Housing Authority
Fairfax County Redevelopment and Housing Authority (FCRHA) serves nearly 20,000 residents through a variety of rental housing assistance and homeownership programs; and owns and operates approximately 4,000 units of housing – including multifamily housing, senior housing, licensed assisted living and specialized housing for tenants with a variety of needs. The FCRHA also oversees and administers Fairfax County's land use housing programs and the investment of public land and local funds (including state and federal grants) to increase and/or preserve the county's stock of affordable homes.
About SCG Development
With years of experience working alongside its affiliate, Stratford Capital Group, the SCG Development team has utilized innovative structures to provide much needed affordable housing options for the communities served, and creative investment opportunities resulting in strong and stable economic returns for its capital partners. Typical projects include ground-up development, acquisition and rehabilitation of existing apartment communities, and adaptive re-use of historic mixed-use buildings. SCG Development has been involved in the successful development of more than 100 properties nationwide.