Calling all student artists! The Northern Virginia Soil and Water Conservation District is seeking students to design posters to submit to the 2017 Youth Poster Contest. The theme for this year is: Healthy Soils are Full of Life.
The Youth Poster Contest is a national competition. Students submit entries to their nearest Conservation District. Winning entries can be sent to state and even national competitions for judging and awards. The contest is open to the public, private or home school students, girl scout/boy scout troops, etc.
Poster Categories by Grade:
Entries must be submitted by September 30, 2016. If interested in participating, please contact NVSWCD.
For entry forms and other resources, see: Virginia SWCD Conservation Poster Contest
2016 NVSWCD Poster Contest Entries and Winners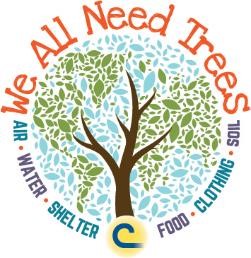 The 2016 poster contest theme was We All Need Trees.Trees are essential for the survival of humans and other living organisms. Through photosynthesis, trees convert carbon dioxide into oxygen we can breathe. Trees provide shade on a sunny day and food like fruits and nuts. They are also used to make products like paper and furniture or to build our homes. It is our responsibility to manage how trees are used so forests can stay healthy and regenerate. (Adapted from the National Association of Conservation Districts)
In 2016, we received over forty submissions from Armstrong Elementary School and are showcasing some of our favorites here, including our top Northern Virginia poster for grades 4-6.
1st place in Northern Virginia: Kathryn Bonham, age 10, 4th grade
Maeve Tuma, age 9, 4th grade
Alexis Chang, age 9, 4th grade
Aaria Sen, age 9, 4th grade
Lucas Menendez Hassel, age 9, 4th grade
Jack McKenna, age 10, 4th grade