Applications are now open! Application period closes Friday, September 30th, 2022.
Learn more: https://vaswcd.org/ycli
---
The Youth Conservation Leadership Institute (YCLI) engages students in environmental conservation and stewardship to build leadership skills and connect to local mentors involved in environmental issues. This program is run by the Virginia Association of Soil and Water Conservation Districts and is a unique opportunity for high school students to receive experience and engage in networking opportunities to prepare them for future education and career paths. 
Program participants complete a minimum of 20 hours of a community service project approved by the VASWCD with a conservation focus. Participants acquire a program sponsor and mentor from a local Soil and Water Conservation District or other similar related conservation organization. The sponsor assists the participant with finding a service project that fits their interest and the needs of the community and serves as a mentor for the participant to report to and receive guidance along the way.
Students in grades 9th-12th are eligible to apply. Applications for the 2022-2023 YCLI program are due on Friday, September 30th, 2022. Applications should be emailed to maura.christian@vaswcd.org or mailed to 7308 Hanover Green Drive Suite 100, Mechanicsville, VA 23111. More information about the YCLI program and the program application can be found on the VASWCD YCLI webpage. 
NVSWCD YCLI Participants
NVSWCD is very proud of their YCLI participants! Our staff have served as mentors for many YCLI participants since 2018. 
Ho Yeon Jeong, a student at Thomas Jefferson High School for Science and Technology, participated in YCLI during the 2018-2019 school year. He has been a stream monitor since 8th grade and he is passion about his stream monitoring site along Difficult Run. For his YCLI project, Ho Yeon created a brochure about stream monitoring in Virginia and the health of Difficult Run to raise awareness about pollution in streams.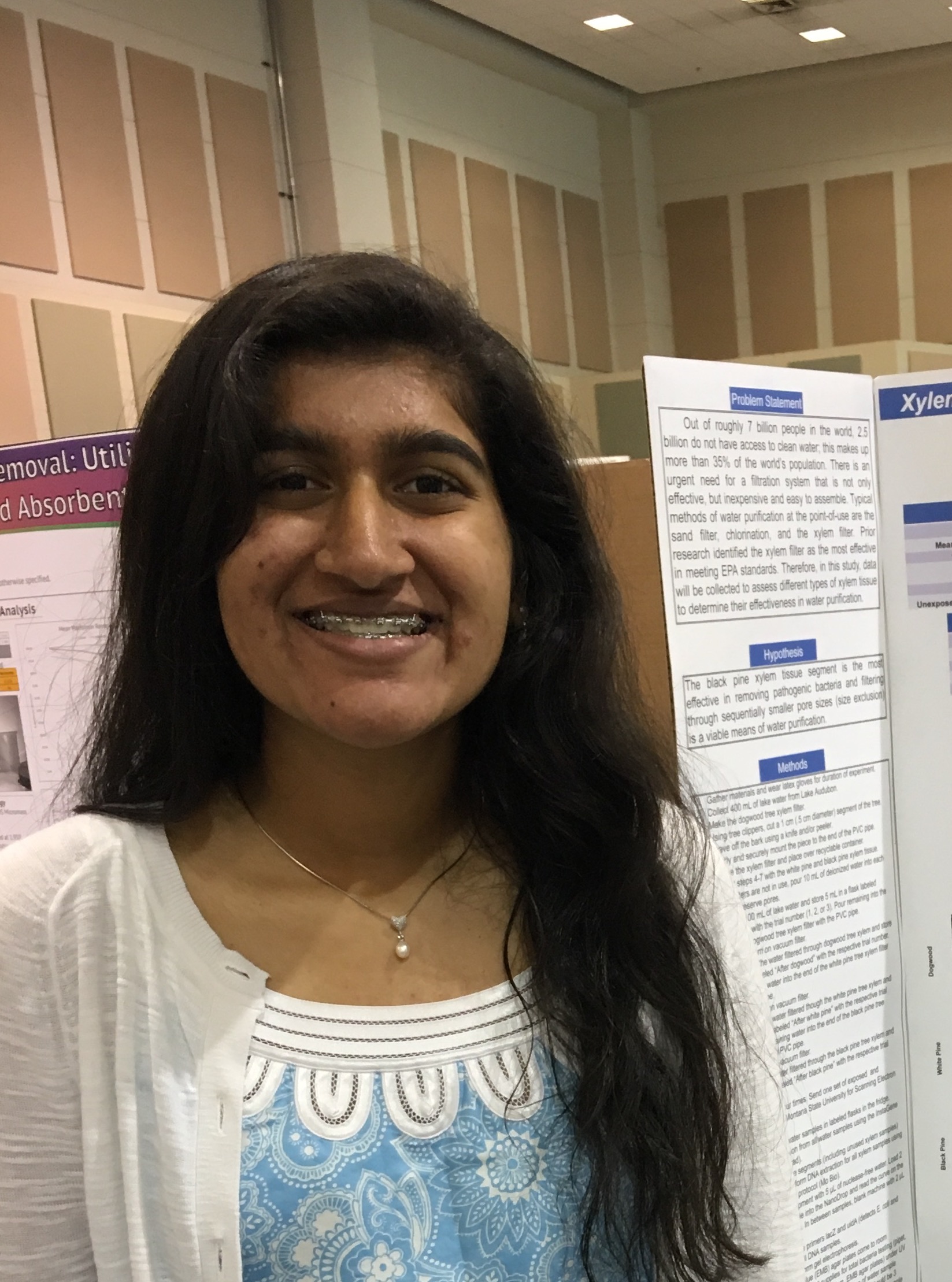 Sitara Sastry, a student at Oakton High School, participated in YCLI during the 2018-2019 school year. Sitara saw how the long-term construction at her high school led students to worry about water quality in their drinking fountains. She researched how water from local water sources are cleaned and transported to her school. At the end of her research, Sitara wrote an article that was published in our Conservation Currents newsletter. She was awarded the 2019 Dynamic Young Visionary Award from the Fairfax County Federation of Teachers at the 2019 Student Environmental Action Showcase.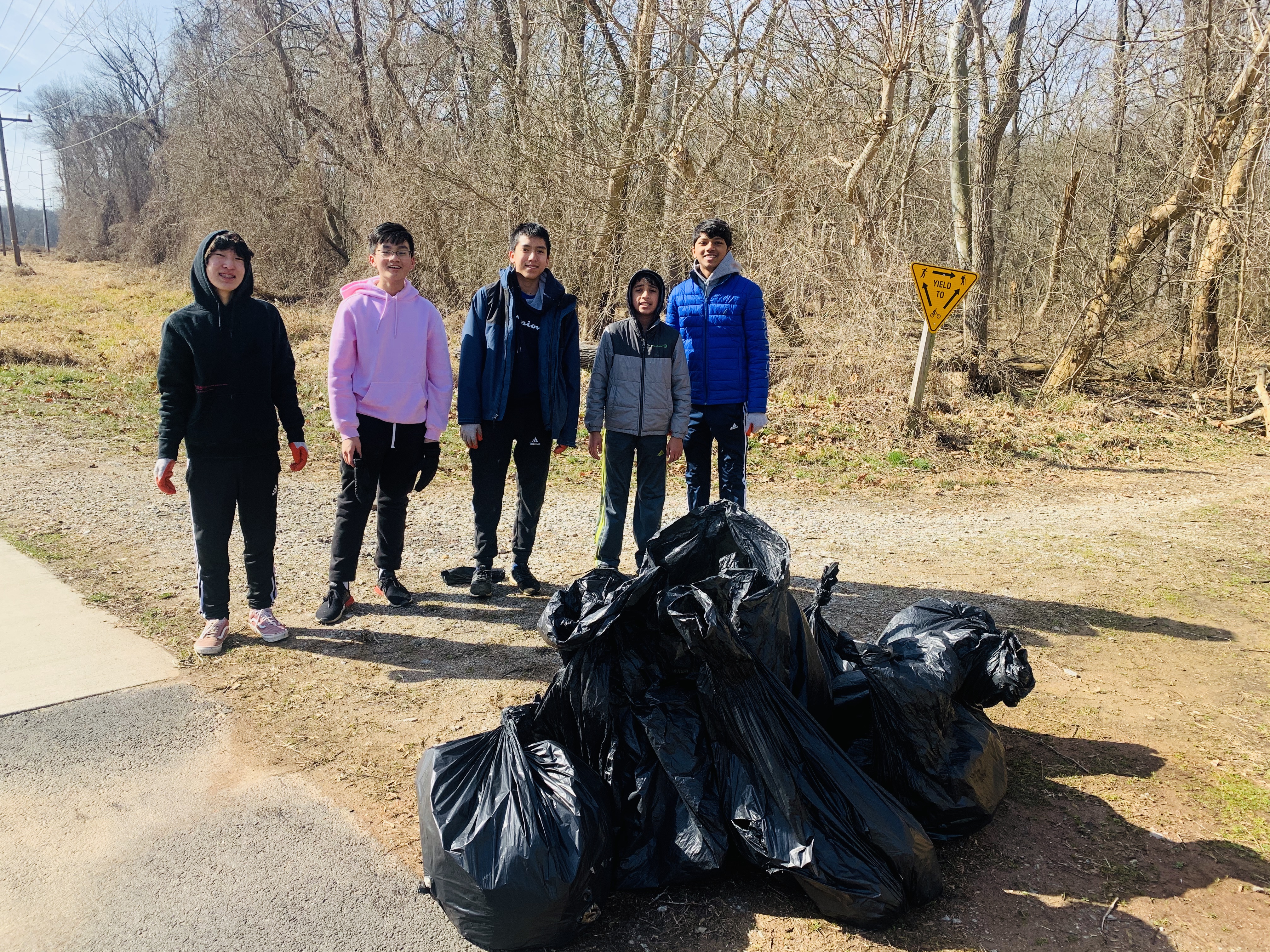 Nimesh Rudra, a 9th grade student at Thomas Jefferson High School for Science and Technology, participated in YCLI during the 2019-2020 school year. He was interested in learning more about water quality in his community, and increased his knowledge by attending a stream monitoring workshop. Nimesh sought to understand how aquatic pollution affected water quality parameters including nitrogen, phosphorus, dissolved oxygen, pH, and temperature. His final project included assessing these water quality parameters, leading a stream cleanup, and assessing water quality parameters after the cleanup to see if there was a measurable difference in Accotink Creek in Wakefield Park. 
Carolyn Rohr, an 11th grade student at Centreville High School, participated in YCLI during the 2019-2020 school year. She was interested in creating environmental educational lessons focused on water quality and plastic pollution. She created a lesson plan and presentation with educational activities to be used in 7th grade life science classrooms in Fairfax County that correlate to the Virginia state Standards of Learning.