News and Updates
Spring 2019 Community Meetings Held; Comments Deadline Closed June 3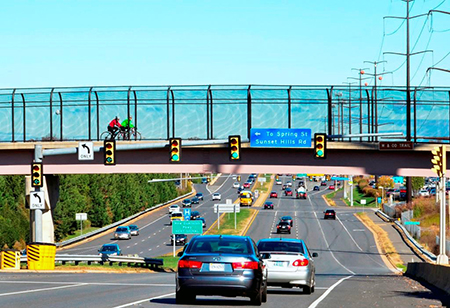 In November 2018, Fairfax County Department of Transportation (FCDOT) sought feedback from the community, holding three public input meetings at locations along the corridor and hosting an online survey for a month and a half. Strong public participation, with more than 200 people attending meetings and 15,150 responses to the online survey, informed the formulation of strategies that will be discussed at the public meetings last fall and led to the removal of tolling along the parkway as one of the approved strategies for improvement.
FCDOT held a second round of community meetings March 27, March 28 and April 4, 2019, at various locations around the County. The meetings included a formal presentation, question and answer period, and time to give feedback through comments and a survey. The team will present potential future improvements to the Parkway by segment, and feedback gathered this spring will help determine which improvements will be developed for screening and testing.
For residents who could not attend the public meetings, please view the following resources: 
The public submitted comments via the online survey, closed June 3, 2019. 
FCDOT ensures nondiscrimination in all programs and activities in accordance with Title VI of the Civil Rights Act of 1964 and the Americans with Disabilities Act (ADA). If you need this information in an alternate format or would like to request reasonable accommodations for persons with disabilities or limited English proficiency, contact FCDOT at 703-877-5600, TTY 711. Requests for assistance must be received at least 7 business days in advance of an event.