News and Updates
Spring 2019 Community Meetings Held; Public Outreach Summary Now Available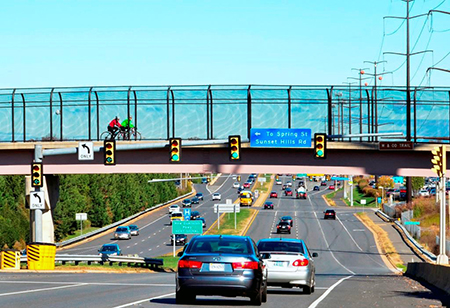 The Fairfax County Parkway and Franconia-Springfield Parkways Study seeks to explore improvements and make recommendations for the 31-mile corridor that stretches from Route 7 (Leesburg Pike) in Herndon to Route 1 (Richmond Highway) in Alexandria. To date, the Fairfax County Department of Transportation (FCDOT) has held two rounds of community meetings with opportunities for feedback and public comment in person and through online surveys. 
Results from the second round of meetings and public outreach are now available. The team currently is utilizing the feedback received from Fall 2018 and Spring 2019 outreach efforts to develop and test alternative improvements for both Parkways. FCDOT will present preliminary results and recommendations for potential future improvements by segment and intersection at a third round of community meetings, anticipated in early 2020. For specific meeting information from 2018 and 2019, please see the Community Meetings section below.
Stay in touch with the Parkways Study and FCDOT:
Visit this webpage for project updates and meeting notices
Receive notifications to your phone or email by subscribing to Fairfax Alerts
Follow FCDOT on Facebook
FCDOT ensures nondiscrimination in all programs and activities in accordance with Title VI of the Civil Rights Act of 1964 and the Americans with Disabilities Act (ADA). If you need this information in an alternate format or would like to request reasonable accommodations for persons with disabilities or limited English proficiency, contact FCDOT at 703-877-5600, TTY 711. Requests for assistance must be received at least 7 business days in advance of an event.