Project News and Updates
FCDOT held a public meeting on Wednesday, Dec. 12, 2018, at 6:30 p.m., in the cafeteria of South County Middle School, 8700 Laurel Crest Drive, Lorton.
Comments were accepted through Friday, Jan. 18, 2019.
Project Background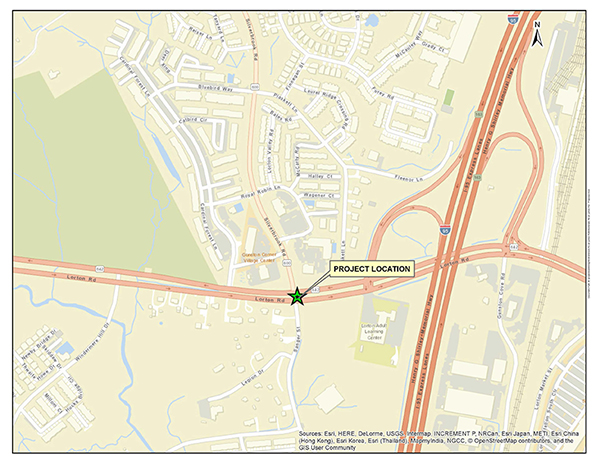 The study identifies intersection improvements that enhance the intersection operations and increase capacity, specifically through Silverbrook Road's southbound left-turn movement and Lorton Road's westbound right-turn movement. In addition, the goal of the study is to address any safety or operational deficiencies found through the existing conditions analysis, and address any other modes of transportation needs. (Click on image to expand.)
FCDOT ensures nondiscrimination in all programs and activities in accordance with Title VI of the Civil Rights Act of 1964 and the Americans with Disabilities Act (ADA). If you need this information in an alternate format, contact FCDOT at 703-877-5600, TTY 711. Requests for assistance must be received at least 7 business days in advance of an event.