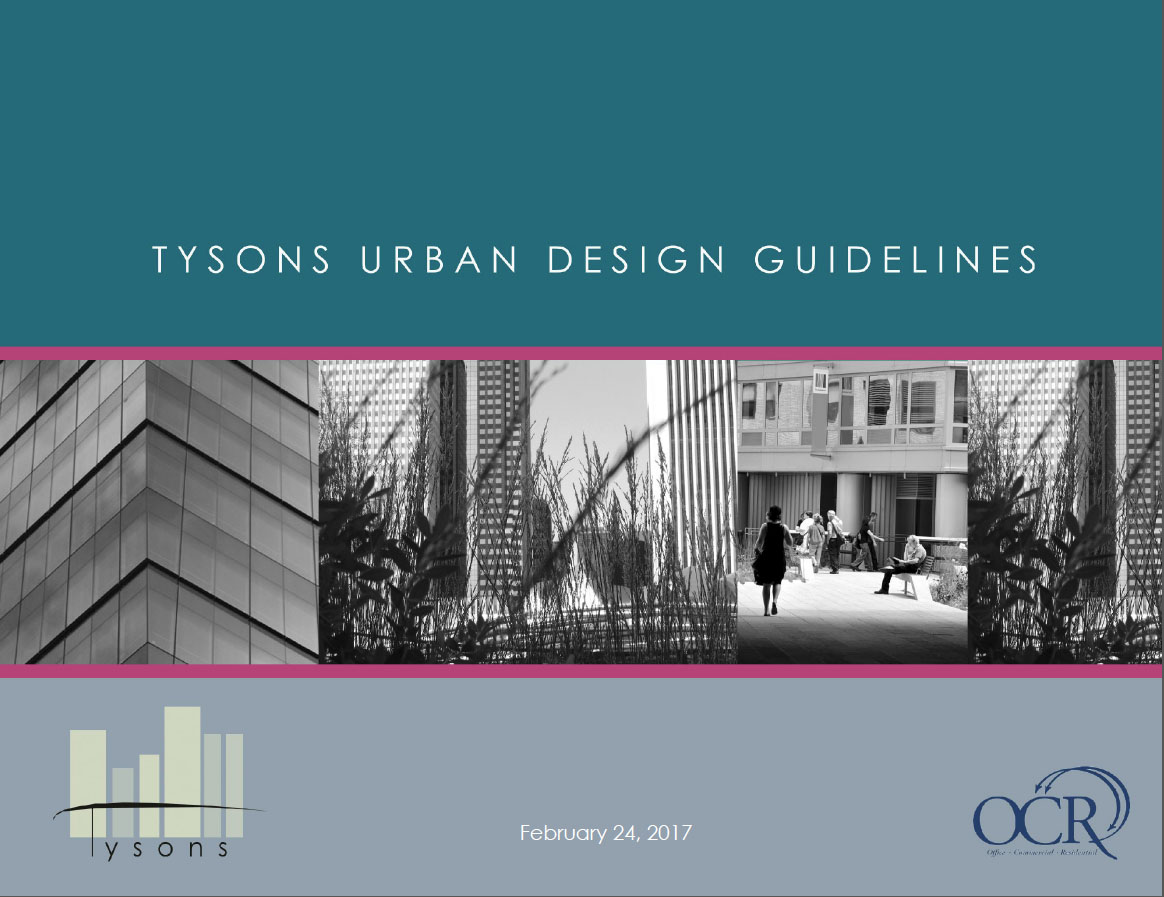 The Tysons Urban Design Guidelines augment the Urban Design recommendations contained in the adopted Comprehensive Plan for Tysons.  These guidelines will be used by the development community, residents, and staff to guide the rezoning and development process. They will offer specific guidance for:
Planting design and materials
Building Design and materials
Urban park design and materials
Interim condition design
The Guidelines have been endorsed by the Board of Supervisors and are now available.
Full Document (PDF)
Chapters:
Urban Design Goals:
A New Grid of Streets
Smaller blocks that foster comfortable and safe walking distances
Lower design speeds for roadways to allow for safe crossings
Alternative routes for both motorists and pedestrians
A Dynamic Public Realm
Complete and walkable streets
Pleasant, safe, and continuous tree-lined sidewalks
Integrated and hierarchical open space system
A prioritized pedestrian experience
Well designed and well placed buildings that create an activated street edge
High quality urban parks and public amenities.
Outdoor cafés and restaurants
On-street and underground parking structures that replace surface parking lots
Innovative Building and Site Design
Tallest buildings located next to major roads and metro
Innovative architecture to create a new skyline for Tysons
Sustainable building and site elements to create LEED certified buildings and neighborhoods
Parking structures hidden from view by locating them below grade or within a building mass
Creative site design that fosters stomwater reuse, infiltration, and runoff reductions
Connectivity and a sense of place in the interim as development occurs
Process
June 2010 – Tysons Comprehensive Plan Adopted
July 2010 – October 2011 – Preparation of Working Draft of Design Guidelines
Fall 2011 – Stakeholder and Community Outreach
January 24, 2012 – Guidelines endorsed by the Board of Supervisors