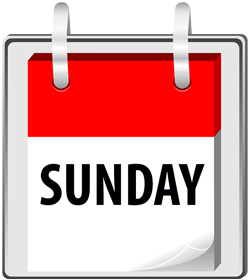 Beginning January 1, 2018, the Fairfax-Falls Church Community Services Board (CSB) will expand service hours for their "Mobile Crisis Unit," or "MCU," to include Sunday hours. This expansion means that MCU teams will be available for additional on-the-scene emergency mental health services in crisis situations in the community.
The CSB MCU is staffed by a rotating team of emergency services personnel who travel to the emergency scene in a county car. The primary MCU ("MCU 1") has a two-person team for each shift and operates 7 days a week, from 8 a.m. to midnight. The second MCU or "MCU 2" is staffed by one-person who can respond to emergencies in settings that are relatively safe, such as a hospital or jail. This frees up the two-person MCU 1 to respond to situations in higher risk environments, where having a partner is critical. Starting in January, both MCUs will now be able to respond to emergencies 7 days a week.
The CSB launched a second MCU in 2016 as part of has the county's "Diversion First" initiative, which offers alternatives to incarceration for people with mental illness and other disabilities who come into contact with the criminal justice system for low-level offenses. Plans for a third MCU are being developed.
In addition to responding to requests from individuals and families in the community, the MCUs respond to emergency requests from police and other law enforcement agencies, community colleges, schools, the CIA, Fort Belvoir, Homeland Security, the FBI, the Secret Service, Dulles Airport, local hospitals, and other community referrals. MCU staff is on call 24/7 to respond to hostage/barricade situations and major emergencies in the region when emergency mental health expertise is required, such as occurred at the Pentagon after 9/11. The MCUs also respond to requests for assistance from other Fairfax County government agencies.
Expanded mobile crisis services mean that more people will get help they need more quickly.
"Families are so grateful for the assistance we can provide in very difficult situations," says MCU Manager Belinda Massaro. "It is very rewarding to be able to intervene in a crucial moment in a person's life and provide some guidance, to affect people in a positive way."
To contact CSB Emergency Services (and the Mobile Crisis Unit) call 703-573-5679. CSB Emergency Services are available 24/7, 365 days a year, and are located at the Merrifield Center, 8221 Willow Oaks Corporate Drive, Fairfax, VA 22031.
If it's not an emergency situation, but you or someone you care about needs mental health or substance use disorder services, call our Entry & Referral Services during normal business hours (Monday through Friday, 9 a.m. to 5 p.m.) at 703-383-8500 (TTY 711).
Youth and adults can also come in person, without prior appointment, to Entry & Referral Services at the CSB's Merrifield Center Monday through Friday, 9 a.m. to 5 p.m. to be screened for services. Youth walk-in evaluations are offered during these times and also until 7 p.m. on Tuesdays.