When the Fairfax-Falls Church Community Services Board (CSB) had an opening for a staff member at one of their group homes for people with developmental disabilities, they didn't have to look far to fill the hiring panel.
After collaborating with human resources, managers reached out to individuals who reside in CSB group homes to see if anyone was interested in serving on a hiring panel.
One man, K.K., spoke up.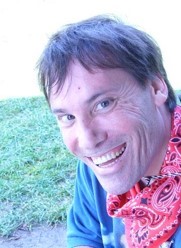 The state agency that certifies providers such as the CSB to deliver Medicaid-funded services to group homes recently created a new "best practice":  all providers should go above and beyond the minimum requirements of serving men and women with developmental (and cognitive) disabilities.
In their quest to comply with the new edict of going "beyond the minimum," CSB residential services managers have pondered creative ways to do this.
K.K. developed his own interview questions in advance and they were approved along with other panelists' questions. During the interviews, K.K. fell into the rotation as he asked his questions. He was part of the discussions about each candidate and he offered his views and made a positive contribution to the process. In order to participate, K.K. took off work from his own job that day. He received a briefing on what to expect as a panel member and he wore appropriate attire. After a long day, K.K. shared that he enjoyed being part of the panel and would like to do it again.
CSB Program Coordinator, and a longtime promoter of self-advocacy, CarLa Bryant, served on the panel and observed the effect of K.K.'s presence. "It was gratifying to observe his confidence in himself, his role, and as part of this important day. This inclusive hiring process is particularly important and relevant to all of us at the CSB as we strive to exemplify Fairfax County's values of respecting people we serve."
Learn more about creative ways to include people with disabilities in our community. Join us on Saturday June 29, from 8:30 a.m. to 12:30 p.m. for the Disability Inclusion Conference which will include discussions about how to address what happens when residents with developmental disabilities are no longer in school. CSB Developmental Disability Services staff will be available for questions and conversations. Additional details available for the Including Adults with Developmental Disabilities in Community Life conference hosted by the Fairfax County Board of Supervisors and The Arc of Northern Virginia.