If visiting one of our locations, please call in advance, if possible.
What's going on?
An epidemic of addiction to heroin and other opioids has gripped the nation. Overdose deaths are skyrocketing.
It's happening throughout Virginia.
Getting help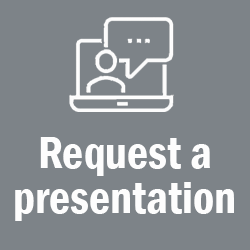 If the situation is immediately life-threatening, call 911. Our Fire and Rescue personnel carry medication that can prevent deaths from opioid overdose.
If it's after business hours, call the Fairfax Detoxification Center at

703-502-7000

; available 24/7, every day of the year, including weekends and holidays. Detox Diversion, a mobile team of CSB staff which responds to police and community requests to intervene at the scene of a potential arrest to refer the individual instead to detoxification services, is also available from 3 p.m. to 1 a.m. daily by calling

703-502-7000

(find out more about eligibility for Detox Diversion).
If you or someone you love needs help to overcome drug dependence, call us during business hours at

703-383-8500

. Our staff can help you find appropriate treatment and recovery resources, including medication-assisted detoxification services and a Peer Outreach Response Team to help people who are at high risk of opioid overdose start on the path toward recovery. Youth and adults can also come in person, without prior appointment, to Entry & Referral Services at the CSB's Merrifield Center Monday through Friday, 9 a.m. to 5 p.m. to be screened for services. Youth walk-in evaluations are offered during these times and also until 7 p.m. on Tuesdays. [Learn what happens during an assessment.]
If you are pregnant and are using alcohol or drugs, call us TODAY.

Using alcohol or drugs while pregnant will harm the baby. If you or someone you know is pregnant, or has recently delivered a baby, and needs help to stop using alcohol or drugs, call us today at

703-383-8500

.
In Virginia, pregnant women who need substance abuse services have priority for services and will be seen within 48 hours.
For more information about Fairfax County initiatives
Contact the CSB Communications Team, 703-324-7000.