Kelley Traver with Department of Family Services Foster Care and Adoption was recently honored by the American Bar Association as a Reunification Hero. Each year, the ABA selects professionals, foster parents, and youth reunification heroes who are passionate about helping families stay together. Kelley has dedicated 30 years of her career to the children and families of Fairfax County, all in Foster Care and Adoption.
Kelley is a part of the Foster Care Case Carrying Unit for the Central Region of Fairfax. The work of this Fairfax Foster Care Unit is about helping to find permanent homes for children in care through reunification or adoption by relatives or fictive kin, as well as providing support to children and families in crisis and older youth who are on the verge of aging out of care. Supervisor Melody Vielbig nominated Kelley in recognition of the work she does as a champion for children and their families.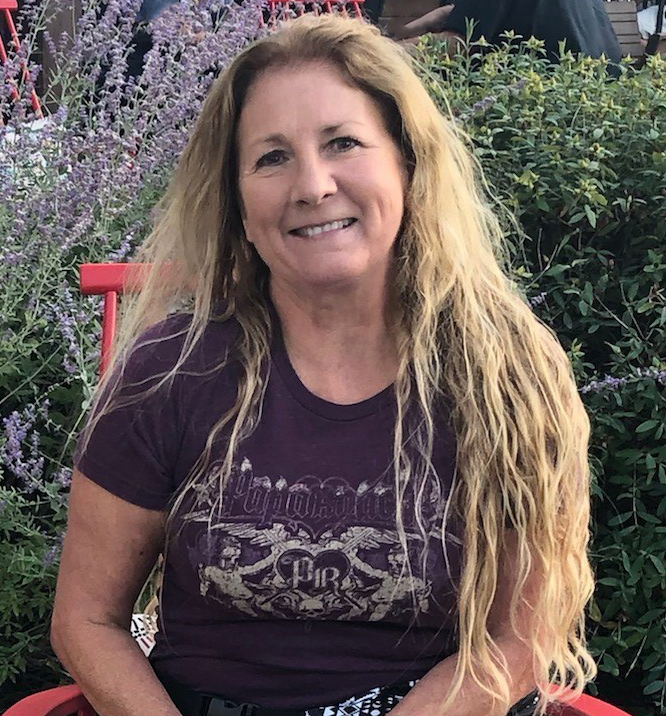 Kelley wholeheartedly believes that every child should have a relationship with their parents, and that while children may need to spend time in foster care, they don't have to grow up in foster care. She works to help foster parents and birth parents to successfully bridge the gap to increase the likelihood of reunifications.
Kelley attributes Fairfax County's success in family reunification to the cohesive teamwork of the units and programs within the Fairfax County Department of Family Services. Kelley said, "I could not have been selected without the support of so many people. I am honored to work with such great people and for Fairfax County DFS."
Congratulations to Kelley Traver for representing Fairfax County and the great work that we do!
To learn more about Traver's values, skills and career path with Fairfax County check out this article*.
(*Fairfax County is committed to nondiscrimination on the basis of disability in all county programs, services and activities. To request reasonable accommodations or to receive this information in an alternate format, contact the American Bar Association Phone service@americanbar.org or 800-285-2221.)
---
For media inquiries, contact Department of Family Services' Public Information Officer Amy Carlini by email, office phone 703-324-7758 or mobile phone 571-355-6672.
---
This article posting is part of the Foster Family News monthly newsletter designed to keep foster parents informed about all the new and notable happenings in Fairfax County.
Learn about what the Foster Care & Adoption program has planned for foster families - stay on top of trends, participate in trainings and learn about policy changes.