Article from the Fairfax Area Agency on Aging, Department of Family Services
(Posted 2021 November)

---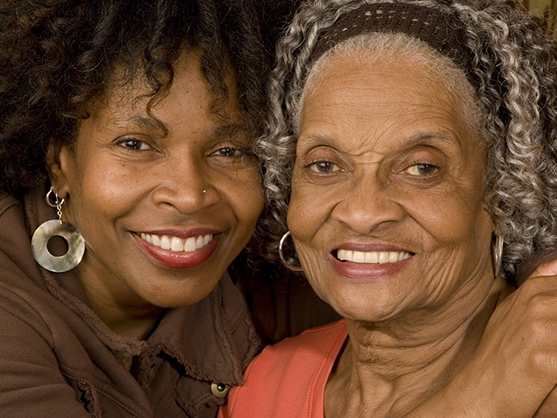 November is National Family Caregivers Month. In honor of family caregivers, the Fairfax County Department of Family Services recognizes their critical role as care partners. The department renews its commitment to providing useful services for caregivers during a time of life that can be complicated and stressful, but very fulfilling.
A recent survey by AARP shows an estimated 53 million adults in the United States have provided care to a loved one within the past 12 months. In Virginia, one in five caregivers is a family member. Closer to home, a whopping 59% of older residents in Fairfax County provide unpaid care at home for a chronically ill, disabled, or aging loved one.
Family caregiving spans generations and includes parents, adult-children, siblings, partners, spouses, friends, and neighbors who provide care with love and dedication.
Caregivers manage a variety of daily responsibilities from household to personal care duties. Many help with legal and financial matters. Family caregivers, often by default, learn nursing tasks and provide important emotional support.
During this month—and always—the Department of Family Services honors family caregivers. Keep informed about caregiver programs at Older Adults or call the Aging, Disability, and Caregiver Resource line at 703-324-7948. For upcoming caregiver workshops and details about a Virtual Caregiver's Conference, see page six. And, don't forget to check out the newest Mature Living episode focusing on family caregiving.
"Caregivers are our partners, and we value everything they do to take care of older adults in the Fairfax area."
—Trina Mayhan-Webb, Division Director, Adult & Aging
---
This article is part of the Golden Gazette monthly newsletter which covers a variety of topics and community news concerning older adults and caregivers in Fairfax County. Are you new to the Golden Gazette? Don't miss out on future newsletters! Subscribe to get the electronic or free printed version mailed to you. Have a suggestion for a topic? Share it in an email or call 703-324-GOLD (4653).
---